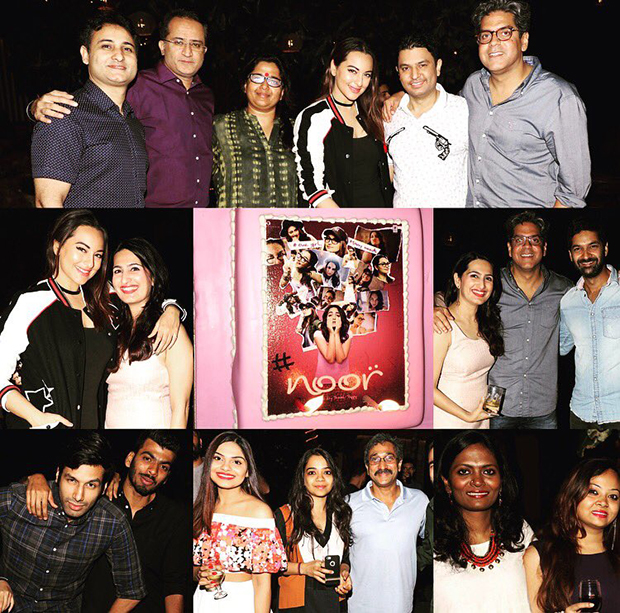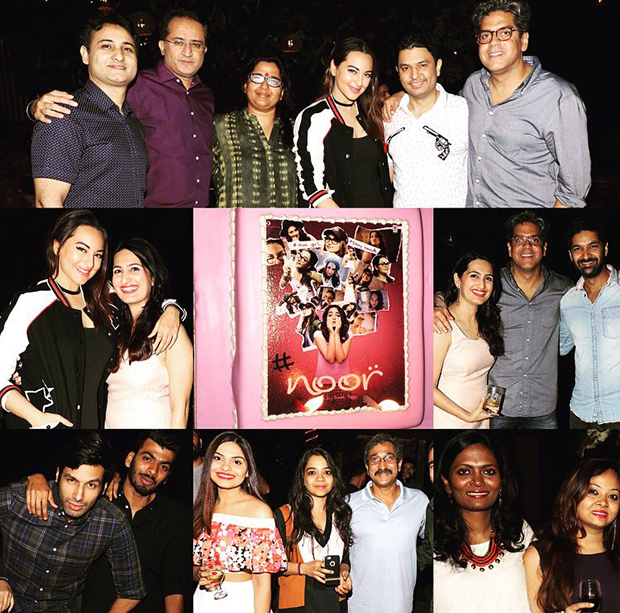 After having a very action filled year with Akira and Force 2, Sonakshi Sinha had moved onto her next film Noor. The cast of Noor recently wrapped up the film and celebrated the wrap up with a party.
Sonakshi Sinha had announced the wrap-up news with a photograph last week. The work might be over for the cast but the party had just begun. Sonakshi along with her Noor cast members including her co-stars Purab Kohli, Kanan Gill, director Sunhil Sippy and producer Bhushan Kumar partied hard.
Noor is an adaptation of Pakistani novel Karachi, You're Killing Me! by Saba Imtiaz. The book tells the story of a young journalist named Ayesha Khan who is unable to tolerate the elite people in Karachi. She struggles to deal with her life but deep within she wishes to find a nice lover for herself. Directed by Sunhil Sippy, Noor is scheduled to release on April 21, 2017.