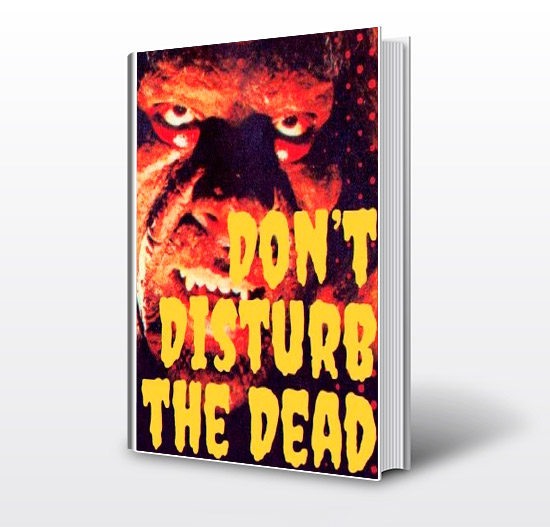 My eyes popped up when I found out that a book had been written on Ramsay brothers! Aakhir unhe kaun nahi jaanta? If you have been brought up on the films of 80s, it is impossible to have missed out on their films that released in quick succession year after year (in some cases, in a gap of just a few months). So who were (and are) these Ramsay brothers? What did they really do back in the 70s and the 80s (and then some of it post the 90s as well)? Were they just about horror? Was it a boon or a bane? What was their real modus operandi? How did so many of them out there, a good seven of them in number with an enterprising dad, actually work in complete synchronisation? Is this a family that actually revelled in the B films that it made?
So many of these questions and a lot more is answered in this in-depth, well researched and interestingly told book by Shamya Dasgupta who runs the story of Ramsays in over 200 pages and gives a rapid account of how the journey of Ramsays has been ever since they burst into the scene with Do Gaz Zameen Ke Neeche back in the early 70s. While close to half a century has passed by ever since the horror genre was (re)defined by the Ramsays, one has to give it to them for being widely recognized as the name and the face of horror cinema in Bollywood. Though over the years Ram Gopal Varma and Vikram Bhatt have made many (slicker) horror films, the kind of success rate that the Ramsays enjoyed for most part of the 80s is folklore worth reminiscing.
It is this folklore that is narrated by Shyama which makes one believe that the man truly loves, respects, adores and follows the kind of films that Ramsays made. However, he doesn't make it all come across as a fanboy account. Instead, he goes deep into the life and times of the Ramsays, meets the many family members of this famous surname, asks them truly difficult questions and while his love for the genre and the work that unfolded on screen is visible, it is also apparent that he really wanted to unleash the force that is Ramsays.
No wonder, the kind of details that he gets, mostly from the men of the house, indeed makes for an interesting read. How the brothers came together to handle different aspects of filmmaking, how they primarily learnt on the job, how they faced the initial rejection, how they hit high with films like Puraana Mandir, Veerana and more, how they were clear that low budget, quick shooting schedule and the power of horror had to come together in synch, how they ensured that even though the leading men and women were new the character artists had to be strong, how the limited availability of technology still yielded best results, how it was a given that the heroine of the film had to get into the skin show mode, how the music had to find good place in the film as well to bring relief and how (most importantly) the horror element had to be impressive enough in order to keep the gentry engaged.
While all of this could well have been wrapped up in series of blogs or online articles, what Shyama does is break it all down into some well-structured chapters that ensures that you get to know about something new with every passing page. This could also have turned out to be a filmography of sorts (a convenient route that many authors take) but then the author keeps it all free flowing with good insights into a lot that went behind the scenes, hence ensuring that no monotony sets in. Whether it's the economics of Ramsay filmmaking or the fact that they were never considered mainstream enough but still remained popular to how big stars stayed away from their cinema to the fact that in the 90s they had to more or less hang up their boots with the advent of satellite television and new technology - a lot is told in this extremely engaging book.
The book also goes beyond just the horror cinema that Ramsays are famous for. Amongst the seven brothers, at least Keshu Ramsay saw very good success rate (in the world of films) as he branched out and made 12 films in succession with Akshay Kumar. It is interesting to read in detail about this association and so are many other chapters that detail an in-house Ramsay love story, the good work that many brothers did independently as well, and the reinvention that the newer generation of the Ramsays is attempting in months and years to come.
To know about this and a lot more, the book definitely deserves a read. Pick this one if you are a true film buff from the generation of the 70s and the 80s.
Price: Rs. 399/=
Rating: ****
BOLLYWOOD NEWS
Catch us for latest Bollywood News, New Bollywood Movies update, Box office collection, New Movies Release , Bollywood News Hindi, Entertainment News, Bollywood News Today & upcoming movies 2020 and stay updated with latest hindi movies only on Bollywood Hungama.