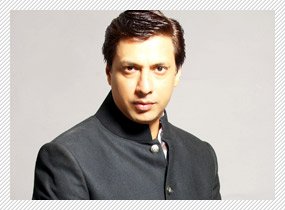 Life's eerie... On Tuesday morning I was talking to my assistant directors and the mention of Kakaji came up and the entire group got into a reminiscing mode; sharing their own Rajesh Khanna memories... This must have been over the 10 am chai on the sets... Work began and we left the conversation incomplete...


Around noon my phone started ringing... most of the calls were from my friends in the media... I was wondering what must have gone wrong! Completely unaware that the moment I will pick up the phone an era of magic will cease to exist for me... an era that groomed my dreams of romance... An era that gave me my first hairstyle.... The era which still makes me alive and brings a smile to my face... The era of Rajesh Khanna... or can that time simply be name Rajesh Khanna as a reference point to the brilliance in cinema.


In the evening, when I stood in front of the lifeless cold body of Rajesh Khanna…it was unbelievable... This can't be Kakaji... The man lying in front of me wasn't winking.... Smiling and twirling his hands in his immortal guru kurta.... The images of his films… his dialogues kept echoing in my ears… I literally flashbacked to the time I went to see Andaz as a kid... The moment the song Zindagi ek Safar hai Suhana gets over and Rajesh Khanna dies on screen I started crying.... I just could not bear to see him die... I created such a ruckus in the theatre that my mom had to leave the theatre immediately.... Still, today whenever I watch Anand I cannot bear to see the dying scene... I literally cry my guts out... never thought that the man I could not see dead on celluloid; I would be standing in front of his dead body ...


I lived in Khar all my life... So going and standing in front of Aashirwad- Rajesh Khanna's home in Carter Road was my regular thing…Just to see one glimpse of the superstar would make my day... As a child I was obsessed with the guru Kurta and in fact once when the dhobi lost one of my Guru Kurta's I was very livid... In fact my obsession didn't end with the guru kurtas... there was hardly any shirt or kurta I used to wear without wearing a belt on top of that... I literally used to devour his films…not only his popular successful films but films that weren't major box office successes also... Films like Mahachor, Chalta purza, Tinku… all the films I have seen umpteen number of times... The Rajesh Khanna wave that went through the late 60's and early 70's was unbelievable... People were literally dying just to have a glimpse of this man...stories of girls filling their maang with the mud on the tyres of Rajesh Khanna's car was rampant…The mania of Rajesh Khanna...if not experienced cannot be imagined….


Post the release and success of Chandni Bar in 2001, I suddenly got an opportunity to meet my beloved Kaka... an actor of mine was rehearsing a play with him... The play eventually didn't happen... but I got to meet him.... He was rehearsing in his office... He had heard about the success of Chandni Bar ... He suddenly looked at me and asked one question, "how do you feel about your recent success???' I promptly answered, "Sir the equations of success changes from Friday to Friday." He got immensely emotional over my answer. No one in the industry knew the changing fates of Friday better than Kaka...


My paths again crossed with him in 2009, when we both were on the same flight for an awards ceremony. Kaka was going to receive his Lifetime Achievement award. Standing in the gangway of the flight, we got talking and talking to Kaka was never easy. I was always tongue tied with my hands tucked behind, nervous because it wasn't easy to withstand the charm and the charisma of the man called Rajesh Khanna.


When he received the award from Mr. Bachchan I was thrilled like a star struck fan. One original superstar and one Megastar of the Century in one frame was a rare moment. I was so excited I could not stop clicking pictures with my cell phone of them and I didn't care that I looked star struck. Seeing the overwhelmed Kaka giving his acceptance speech, for me it was a moment I wish I could freeze and cherish.


No other actor portrayed death the way Rajesh Khanna did on screen. His philosophies on life echoed on all the channels on the day he died. Standing in front of his lifeless body I got emotional and realized that my eyes were welling up with tears. I immediately wiped them off because Kaka always said "I hate tears"... So I bid him farewell with a smile and a thank you for not just entertaining us but also for enriching us... Alvida Kaka!


Blog can be accessed at http://madhurbhandarkar.net/madhurblog/?p=44


If you have an interesting Bollywood blog to share, do email us


Disclaimer: The opinions expressed herein or statements made in the above column are solely those of the blogger, and do not necessarily reflect the views of Bollywood Hungama. Bollywood Hungama accepts no legal liability or responsibility for any claims made or opinions expressed herein.
BOLLYWOOD NEWS
Catch us for latest Bollywood News, New Bollywood Movies update, Box office collection, New Movies Release , Bollywood News Hindi, Entertainment News, Bollywood News Today & upcoming movies 2020 and stay updated with latest hindi movies only on Bollywood Hungama.