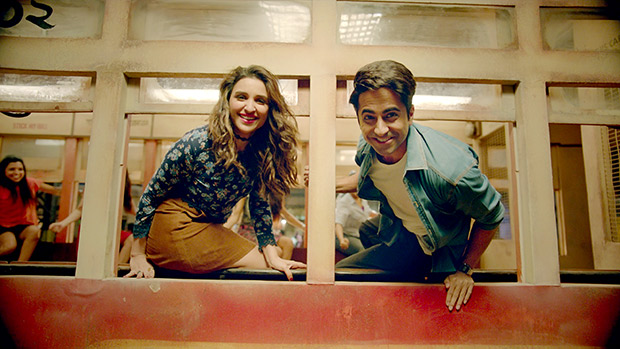 Ayushmann Khurrana has always displayed his superb singing and acting skills. With the peppy dance number 'Ye Jawaani Teri' in Meri Pyaari Bindu, he establishes that he can dance like a dream. To deliver his dance moves perfectly, Ayushmann put his heart and soul into rehearsals and preparations. For this song, Parineeti Chopra, who has moved and grooved beautifully in many a hit number, went the extra mile to crack the evergreen dance steps. Together, their cackling chemistry makes for an energetic dance number that's bound to play in multiple college festivals and house parties.
Explaining how the leading pair of Meri Pyaari Bindu rocked this song, director Akshay Roy said, "I, along with the choreographer have used the classic hook step in the film, a timeless dance move. It actually can be thrown back to many classic songs and dance numbers both in Indian cinema and worldwide. Ayushmann has not done a lot of dancing onscreen before so he was both nervous and very keen to deliver on this step. He was very meticulous with his practice, and would keep asking me for feedback. Parineeti is always very thorough about every aspect, so she also practiced with focus and kept getting better. Watching them swing and move together onscreen, shows that they have cracked the hook step and the song's energetic cool vibe beautifully, with effortless chemistry."
Rajit Dev, the choreographer of this song further explains, "Parineeti and Ayushmann have recreated a classic dance step, the hook step, to perfection. I was very impressed with their rehearsals and their natural ability to dance. Both have surpassed my expectations with 'Ye Jawaani Teri'."
While the track itself will be released later this evening, Meri Pyaari Bindu that is being produced under the banner of Yash Raj Films is slated to hit screens on May 12, 2017.
BOLLYWOOD NEWS