Time and again, many hints have been dropped about the alleged relationship of Arjun Kapoor and Malaika Arora. It was only recently when Malaika attended his movie screening, India's Most Wanted when the actor felt it was time to go official. While they making a lot of appearances with their friends, it was the first time Malaika joined him at a screening along with his sisters.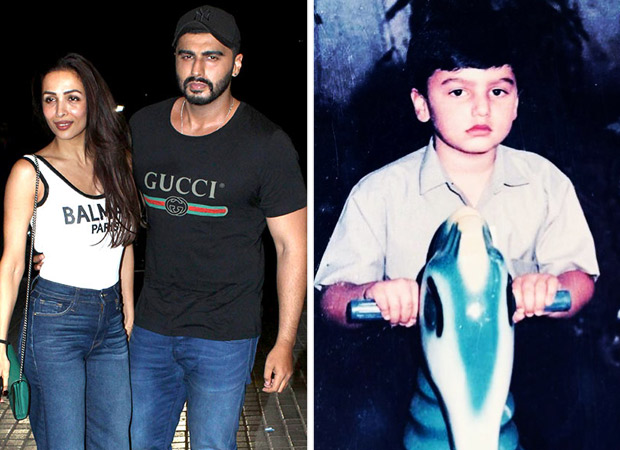 While they continue to showcase their social media PDA, Malaika Arora recently called him grumpy. Arjun Kapoor shared a childhood photo from the time he was seen riding a toy horse. He looked in no mood to be photographed. "Began my horse riding prep way early in life… Always knew I was gonna be doing Panipat… #panipatprep #horsingaround???? #grumps4life #throwbackthursday," he captioned the photo. Malaika commented on the post, "Why so grumpy ???"
There were speculations that Malaika Arora and Arjun Kapoor would be getting hitched in April 2019. But, there was no truth the story.