Arbaaz Khan is on a new career high with his new star studded show that will soon be launched on the web. The actor has now turned host as he would be having interesting conversations about social media and other aspects on Quick Heal Pinch by Arbaaz Khan along with his colleagues and friends from the industry. But before that, let us catch the host making some candid confessions on celebrities like Kangana Ranaut in this interview with Bollywood Hungama.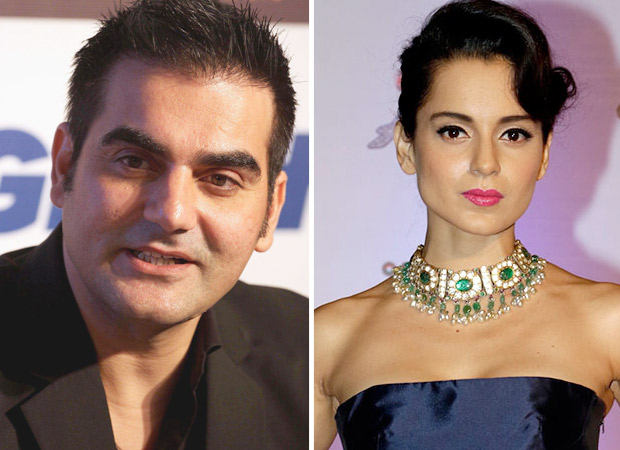 During the rapid fire round with Bollywood Hungama, Arbaaz Khan made some interesting comments on what he would ask if they were given a truth serum. While he wanted to know if Aamir Khan is making a sequel to his hit films if he was given the truth serum, Arbaaz added that Kangana wouldn't require one when her name popped up. He said that she doesn't require one because she has said it all without it.
He said, "She doesn't need a truth serum. That's my answer. She talks without giving her a serum. What would you ask her… she has already said it all!" In the same breath, he also added, "Listen guys, I am just having fun here. Don't take me seriously. Nothing controversial happening around here."
On the other hand, he also responded to the question what would he ask his own brother Salman Khan, had he been given the truth serum. He answered that he would ask him who is getting married to and when is he getting married. Interesting, we had to say!
Besides that another interesting revelation that was made by Arbaaz Khan was that he would love to get Salman Khan, Shah Rukh Khan and Aamir Khan together on his show. A visual that we would be waiting for, for sure!! Here's a glimpse of the said video:
BOLLYWOOD NEWS