Shah Rukh Khan and Gauri Khan's daughter Suhana Khan is effortlessly tagged as graceful and a stunner. She is very popular on social media and is a definitely paparazzi favourite. The teenager has been in headlines these past few days ever since she made her debut on Vogue India cover. The star kid, who is busy completing her studies, has received a lot of backlash for getting featured on a coveted magazine cover without any work experience in any field. She was tagged as, "Student, theatre lover, future star." As she is still a student and not close to being launched in Bollywood, people criticized her and the magazine a lot since the cover was launched.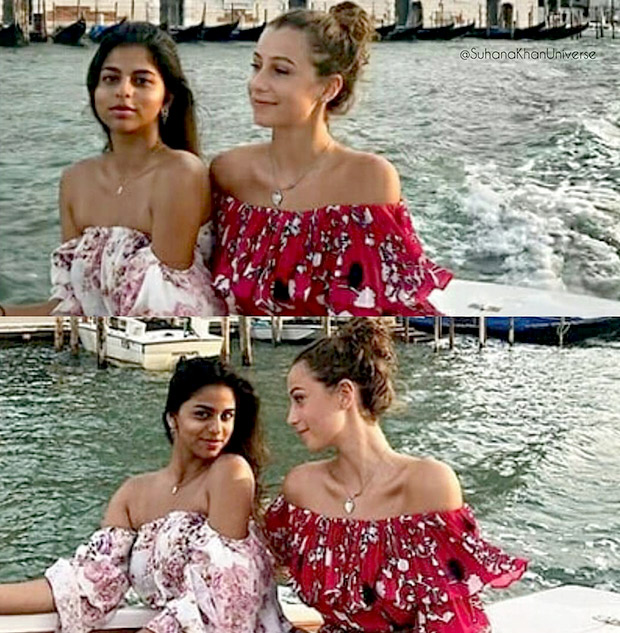 But, that isn't stopping Suhana Khan from letting her hair down and enjoying downtime with friends in Venice. Many of her fan pages shared pictures on their social media of Suhana posing with her friend. She is seen enjoying by the sea and smiling for the camera. Both she and her friend are dressed in off-shoulder dresses.
Earlier, Shah Rukh Khan said that Suhana Khan has been doing plays in her school and is very theatre oriented. He can see the zeal in her as she is a fan of cinema. He said that she wants to be an actor in her own way and not learn acting from him.
BOLLYWOOD NEWS