The much-loved film Welcome (2007), starring Akshay Kumar, Anil Kapoor, Nana Patekar, Katrina Kaif, Feroz Khan and Paresh Rawal, completed 15 years on December 21. The laugh-a-minute riot is considered a cult classic today, more so after its memes became famous. As Welcome celebrated its 15th anniversary, Bollywood Hungama exclusively spoke to producer Firoz Nadiadwala about the film and a lot more.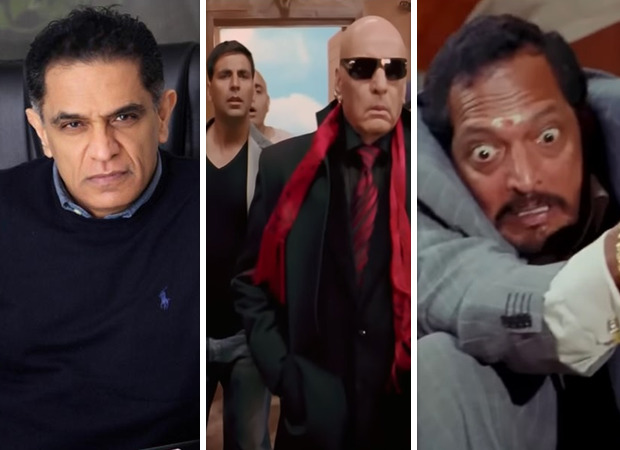 15 Years Of Welcome EXCLUSIVE: Firoz Nadiadwala reveals how the MADDENING climax was shot: "The entire set was placed on hydraulic suspensions. That's why we could move the set in a see-saw manner. It was a big CHALLENGE"
How did you get the idea to make Welcome?
We started working on the film in 2005. I got the story and I shared it with Akshay Kumar. He approved it and then I shared it with director Anees Bazmee. He also liked it and came on board after which we started developing the story in detail and writing the screenplay. Then while casting, we approached Nana Patekar ji. For him to give his nod was significant as he had never done something like that before. After Nana ji committed, we got Anil Kapoor and Paresh Rawal as well. Finally, we contacted Mr Feroz Khan for the role of the don. Even he was excited to sign the film. Finally, we cast Katrina Kaif and Mallika Sherawat. This is how the casting of Welcome's first part was done.
Do you mean to say that all these actors were your first choices?
Yes, fortunately, whoever we contacted, we had a detailed discussion with them. They were convinced of the story, the screenplay, and their respective characters.
Could you tell us about some of the memorable moments during the shoot?
We got stuck in one scene. It is where Nana ji is seated in his yacht and he's meeting a family to fix Katrina Kaif's marriage. It was supposed to be a one-day shoot but it took us four days to film. We began shooting on the first day and it started raining. This happened on the second and third days as well. This sequence was shot in Dubai.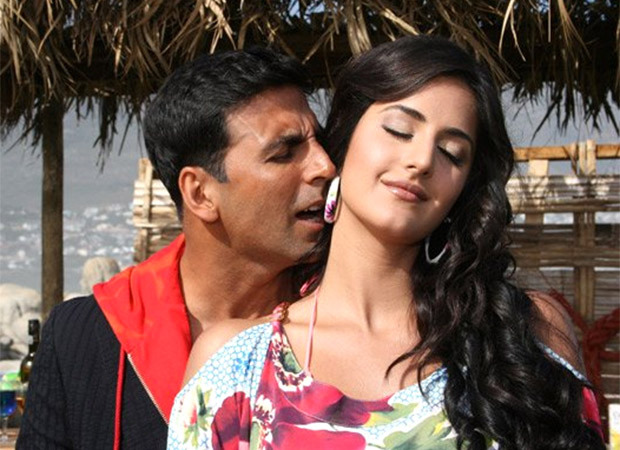 Welcome was shot in several foreign locations…
Yes. Nana ji's house scenes were filmed in the Dubai Grand Hyatt hotel. Some scenes were shot on the royal stud farm. We requested them and they agreed. In fact, the horses seen in the horse shooting sequence belong to the royal family. So we were literally in the royal stables!
More than 80% of the film was shot in Dubai. A couple of songs were shot in South Africa's Sun City and Cape Town. We were, in fact, the first people to film in Cape Town for Kartoos way back in 1996.
The sequence where Akshay ji is driving the car and his brakes fail was shot on Palm Beach Road, Navi Mumbai. Some scenes were shot here while majorly, it was shot in the UAE.
The climax where the house is about to collapse is maddening and one can't help but laugh even today. How was it shooting this portion? 
The exterior of the house was put up on a rocky road, which goes from Lonavala to Aamby Valley. The interiors were shot on a set in Film City. The entire set was placed on hydraulic suspensions. That's why we could move the set in a see-saw manner. It was a big challenge though. Action director Ali Abbas Moghul was of big help.
Welcome clashed with Taare Zameen Par. Did that cause any tension with regards to screen sharing?
Not at all. That was Aamir Khan's debut film as a director. So, it was a very amicable understanding of how to balance both movies in terms of the number of screens. Fortunately, Welcome as well as Taare Zameen Par both did well. That was a different kind of movie compared to ours. We wished each other all the best. It was a very celebrative period!
How did the audience react to the film in cinemas?
Our intent has always been to make a family movie. And that's how the audience felt too. We could judge by their reactions in cinemas that they were enjoying it, especially Uday and Majnu's antics. These characters are innocent and also dimwits. But they are still dons and hence, people are scared of them. And in their innocence lies the fun.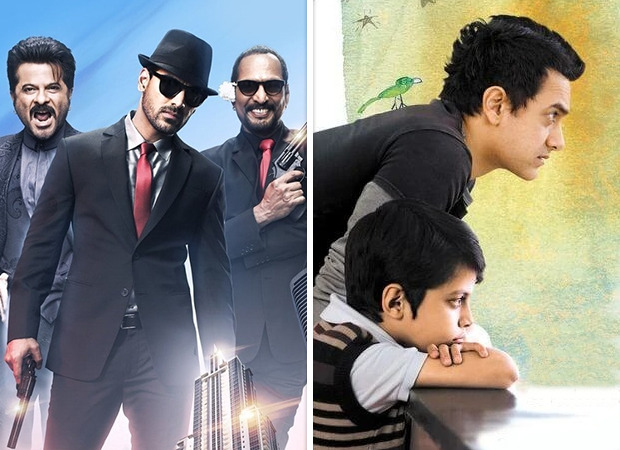 How did the critics react?
They loved it! By God's grace, Welcome was a huge success commercially as well as critically. It was a well-mounted movie with good songs also. It was great fun shooting the film with Nana ji, Akshay, Katrina, Anil, Paresh ji…it was a pleasure working with everybody.
Welcome was followed by Welcome Back (2015)…
In 2013, we got the idea of making the second part. As per the story, the casting was done accordingly. In this film, the place which was shown as Nana ji's house was the Jumeirah Zabeel Saray hotel, Dubai. It was the same location which was passed on as Anil ji's mansion in Mission: Impossible – Ghost Protocol (2011). It was a grand place. Now to show Naseer bhai's house, we had to scale up since Nana ji's house was quite grand. Hence, we had to search for a grander place. We had to wait for 5-6 months to get permission to shoot at Emirates Palace Hotel in Abu Dhabi. The main cast of Fast & Furious 7 (2015) was staying there at that point but they were not permitted to shoot inside the hotel. Once the permission came through, the UAE government was kind enough to provide us all with kinds of assistance. They permitted us to shoot in the main lobby. They even cordoned off the lobby for us for 4-5 days.
The helicopters seen in the climax belong to the Dubai royal family. The ones seen jumping from the plane and landing in the desert are the real para jumpers from the Dubai Sky Diving (DSD) team. This whole sequence was shot in Margham located an hour away from Dubai. We also filmed in Burj Khalifa. Getting to shoot at these places was a challenge and required a lot of coordination. In terms of the canvas, it was bigger than the first part.
Welcome is huge in the world of memes. Even Majnu's painting has become a cult image. Your comments?
It's great. People are loving it and share it regularly. And the way Majnu's painting is also being used to spread happiness is lovely.
15 years ago, you brought so many prominent actors together in Welcome. Do you think it's difficult to do so now?
If there's an understanding between all the team members, be it the technical side or creative side, then it doesn't matter whether it's a single-hero film or a multi-starrer. You can take a single hero in a film and it might not be a fun experience. On the other hand, you can cast 4-5 actors and it can be a pleasure to work with them. So, it all depends on the camaraderie with the people. Single-hero doesn't mean that the journey will be nice and multi-star cast doesn't mean that the journey will be difficult. People should say 'Kal shooting pe jaana hai. Maza aayega'. That should be the mood of the unit members.
Majnu Bhai's art has travelled far and wide @BazmeeAnees! This is literally priceless! ???????????? pic.twitter.com/vI04OG5pAZ

— Anil Kapoor (@AnilKapoor) May 31, 2019
Also Read: MEGA EXCLUSIVE: Firoz Nadiadwala reveals that Welcome's third part will be called Welcome To The Jungle: "It'll be made on a scale which has been never been seen before in Indian cinema"
BOLLYWOOD NEWS - LIVE UPDATES
Catch us for latest Bollywood News, New Bollywood Movies update, Box office collection, New Movies Release , Bollywood News Hindi, Entertainment News, Bollywood Live News Today & Upcoming Movies 2023 and stay updated with latest hindi movies only on Bollywood Hungama.