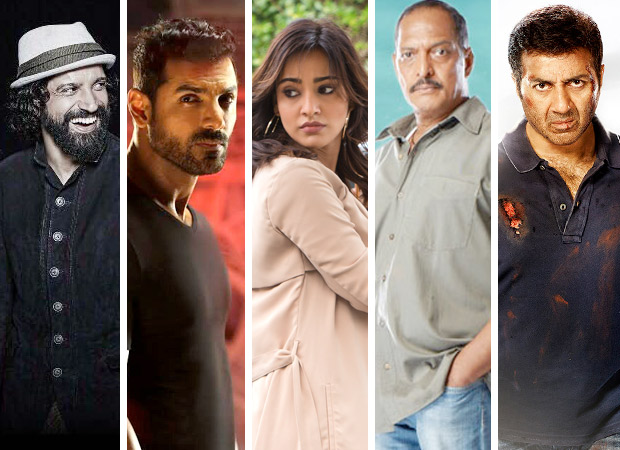 In a rare case, three sequels have been released back-to-back—Rock On 2 on November 11, and Force 2 and Tum Bin 2 on November 18—and two have seen pathetic footfalls. Force 2, which has worked awhile on the axiom of being a no-brainer action film with stars, is still priced in a way that breaking even in costs will be impossible.
All three films have been made on the perennially and fundamentally flawed concept that a sequel must be bigger in canvas and budget than the earlier films. What the audience actually wants is a better film, regardless of whether the film is a true sequel (a continuation of the story), another part of a series with the same characters, or a sequel in spirit, like Tum Bin 2 was to the first Tum Bin. And of course, budget and grandeur, per se, had no meaning to them. In India, films are about good storytelling, in which both the story and the telling should be good!
Based on these exacting parameters, here are 10 sequels that should never have been conceived or made. There are others that have been disappointing vis-à-vis the originals in cinematic quality or audience feedback, still others that did not do well despite being equally good or superior films (like Ghayal Once Again) for intrinsic reasons like wrong branding, the lead actor's typecast image or budgets, but basically we could never say, "Why on earth did they make this film and waste their resources and our time and money?"
A word also about demonetization that struck three days prior to Rock On 2: at best, that is a convenient excuse. Yes, audiences were curtailed to an extent, but no one takes the trouble to explain how the Hollywood film Doctor Strange collected good numbers in that weekend. 'Strange'!
Ab Tak Chhappan 2
This was a film that had nothing in common in producer or director with the original Shimit Amin film for Ram Gopal Varma—it just starred the same hero, Nana Patekar. The original 2004 film did not make money, but like so many cases had become a favourite later on the small screen. Nana had the best word on the subject: "The producers and director could not accomplish what I wanted. I wish I had worked on the story and screenplay!"
Bheja Fry 2
The 2007 original was made on a shoestring budget and was a literal frame-to-frame copy of a delightful French film (which obviously had no sequel). Director Sagar Ballary fell into the mercenary trap of making a big film, complete with exotic locations and a ship. Vinay Pathak's bumbling character was reprised, but no one paid any attention to finer points like hilarious comedy emanating from a sharp and satirical script and from interesting characters like that of Rajat Kapoor, Sarika and Ranvir Shorey. Clearly, a director who copied could not fashion an original!
Bhoot Returns
This was Ram Gopal Varma's biggest faux pas in his blunder-ridden career since the last decade. Bhoot, a classic ghost story, arguably India's finest even to date, was 'sequelled' (to coin a term) into an extremely clichéd non-event about a family shifting into a bungalow (instead of a flat in the 2003 original) with needless standard props like a possessed doll. The doll said it all—there was nothing special to come.
And instead of powerhouse actors like Ajay Devgn, Rekha, Nana Patekar and great turns from even Urmila and Fardeen Khan, we had a wishy-washy Manisha Koirala hoodwinked into making a truly forgettable comeback!
Force 2
It's a worldwide maxim that agents who are caught in enemy terrain are disowned by their nations. In the fat-headed premise of this film—ironically its 2010 true prequel performed just average at the box-office—the Indian government (specifically the Cabinet Secretary) went a step further—he termed the spies as criminals, thus harming even their families based here!
The villain, son of one such dedicated agent, thus had an absurdly far-fetched way of taking revenge by killing off other spies (so that more families would suffer?!!) and planning to assassinate the politician concerned. He also seemed to have half a foreign country (where he took base in an Indian embassy!)—working for him against India!
In the end, he was destroyed, and yet this villain ended up as the true hero!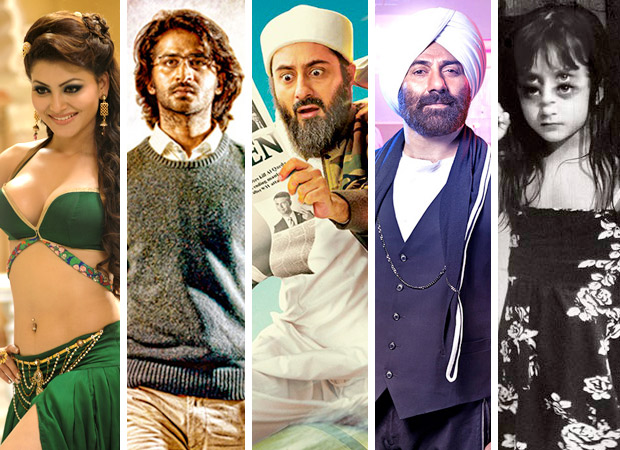 Great Grand Masti
A ghost in a sex comedy franchise? Fantastic idea! But it needed oodles of dedication and talent to implement it—and clearly both were lacking in the hurry to make the third part of a series that the makers, writers and actors dreamt would go on forever. The lead role of the raunchy ghost needed a big star, someone they obviously could not get either. And the final whitewashing of the ghost's intentions in an amoral comedy (whose content too was substandard) was logically not accepted either. This cinematic nightmare ended the Masti-sequels-till-part-20 dream once and for all!
Rock On 2
The original had worked only in some cities, but obviously sequels are planned when the films get acclaim and a fan following even if they lose money for the distributors—after all, producers generally earn profits today and someone else is waiting to finance you! There was a messy script and some just-okay music that did not work at all vis-à-vis the original's novelty. And not even a top name like Shraddha Kapoor (worked into the plot with injustice done to most of the original and loved characters) did the film in.
Satya 2
This one does not even merit comment! Ram Gopal Varma even hoodwinked a new producer to come on board. The anonymous names in the cast and the lack of anything alluring, novel or even interesting killed this so-called sequel of a cult underworld film that RGV made in 1998.
Tere Bin Laden 2
Watch the original 2010 film and you will wonder what was exactly happening in this one! Forced comedy, a hare-brained plot and a desire to just cash in on a sleeper hit: are these all the ingredients needed for a sequel? The audience thought not.
Tum Bin 2
Sequels in spirit follow the tenor and basic premises of the older films (as in Golmaal or Housefull). This one seemed almost like a remake in the way its plot depended upon the 2001 original, complete with a re-created track. The general audience stayed away because of lack of face-value vis-à-vis today's 'plex prices. The GenY audience, which did watch the film, could not identify with the mushy, melodramatic and old-fashioned premise of love. To coin new connotations for old terms—retro may be in, but old-fashioned is passé! Try to figure that out!
And of course, Anubhav Sinha was looking at his first hit film since that 2001 debut hit. But hits cannot be calculated that way—or in any way!
Yamla Pagla Deewana 2
From Banaras to Britain—the characters took a quantum leap in locations. But this time the comedy was juvenile, the plot asinine, the music bad, the supporting cast ho-hum—everything was well-chosen to make things bigger, but the audience was taken for granted and they decided to reject the film just as the Deols were thinking along the lines of a third film in the series.
BOLLYWOOD NEWS
Catch us for latest Bollywood News, New Bollywood Movies update, Box office collection, New Movies Release , Bollywood News Hindi, Entertainment News, Bollywood News Today & upcoming movies 2020 and stay updated with latest hindi movies only on Bollywood Hungama.