Last week on Friday we saw the release if the Ayushmann Khurrana starrer Doctor G. Keeping in line with the offbeat stories the actor's previous films have featured, the new release similarly follows a unique take of a male gynaecologist and the issues he faces. But, will the film which featured rather low key promotions, and relatively less hype manage to entice the audience was the question. As per reports, Doctor G, which received an 'A' rating from the CBFC started on a sluggish note, but saw its business increase over its first Saturday and Sunday.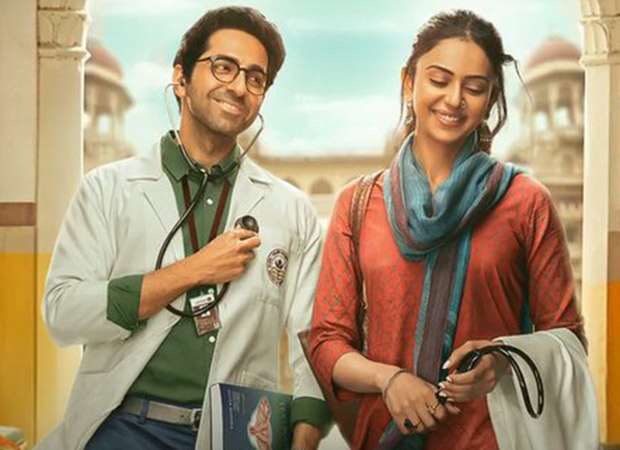 In this box office report, we look at the opening weekend collections of Doctor G while comparing the same to Ayushmann Khurrana's previous releases. Collecting Rs. 15.03 cr Doctor G has emerged as the actor's sixth highest opening weekend grosser. Surpassing Ayushmann's previous releases like, AndhaDhun which collected Rs. 15 cr, Chandigarh Kare Aashiqui which collected Rs. 14.53 cr, Shub Mangal Saavdhan which collected Rs. 14.46 cr, and Nautanki Saala which had collected Rs. 13.25 cr. However, the business of Doctor G does not compare to some of the actor's previous releases like Badhaai Ho, which collected Rs. 46 cr, Dream Girl that collected Rs. 44.57 cr, Bala that collected Rs. 43.95 cr, Shub Mangal Zyada Saavdhan that collected Rs. 32.66 cr, and Article 15 which had collected Rs. 20.04 cr.
The rather low-key collections of Doctor G is attributed to the fact that, the release featured very little promotions in the run up to its release. Besides this, the rather unconventional story of the film, which did not really connect with the mass audience, and of course the Diwali preparations, which are on in full swing.
Going forward, Doctor G is expected to continue its run at the box office, with estimates stating that the business of the film will eventually cross the Rs. 20 cr mark by the end of its first week. However, with two big-ticket releases, in the form of Ram Setu and Thank God, slated to hit screens next week on October 25, the overall business of Doctor G will have just the coming week, and second weekend to see an increase in business. 
Ayushmann Khurrana's Top 10 Highest Opening Weekend Grossers at a glance:
Badhaai Ho - Rs. 46 cr
Dream Girl - Rs. 44.57 cr
Bala - Rs. 43.95 cr
Shub Mangal Zyada Saavdhan - Rs. 32.66 cr
Article 15 - Rs. 20.04 cr
Doctor G - Rs. 15.03 cr
AndhaDhun - Rs. 15 cr
Chandigarh Kare Aashiqui - Rs. 14.53 cr
Shub Mangal Saavdhan - Rs. 14.46 cr
Nautanki Saala - Rs. 13.25 cr