Amazing, and true! Marathi film Ved is making the film industry stand up and notice its might, what with the collections first staying rock steady during the weekdays and now seeing an increase on the second Friday. Not just are the numbers [Rs 2.52 crores] bigger than the day before [Rs 2.45 crores], they are also much ahead of the first day collections of Rs 2.25 crores.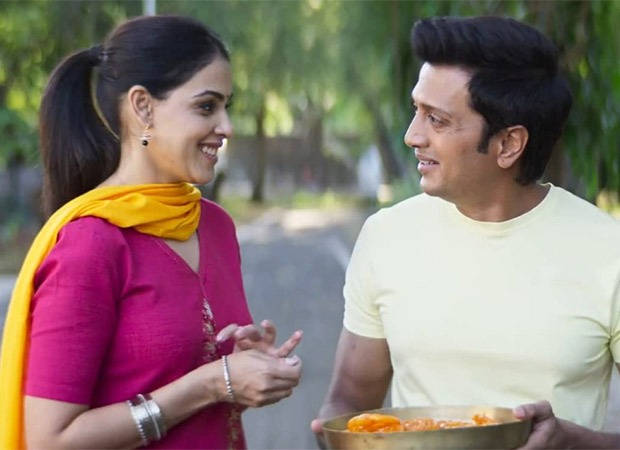 Now the opening itself was pretty much for the romantic drama and the fact that there has been a constant rise in footfalls further establishes how big is this film. After a rollicking first week of Rs 20.67 crores, the film is now comfortably headed for another very good week where at least Rs 17-18 crores more will come in. In fact, the numbers could well emerge as a crore or two more but then for that a lot will depend upon the kind of jumps that the film sees today and tomorrow. Last week, Rs 3 crores and Rs 4 crores milestone were crossed on Saturday and Sunday.
Currently standing at Rs 23.19 crores, the film is enjoying a dream run despite Avatar: The Way of Water as the competition. As a matter of fact, it's the Hollywood biggie which is getting impacted a bit in Maharashtra due to Ved wave, instead of the other way round. While Rs 30 crores are expected to be crossed over the weekend, the second week will close around Rs 37-38 crores mark. Riteish Deshmukh and Genelia D'souza have struck big here, and one can well expect Riteish to make more movies from this point on.
*Estimates. Final numbers awaited
Note: All collections as per production and distribution sources