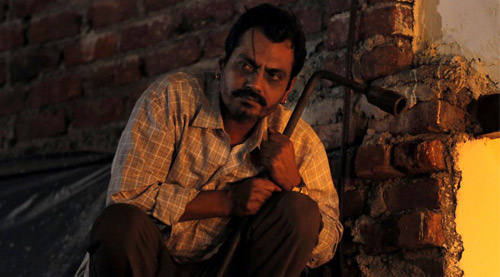 If content is indeed King, then the weekend gone by was easily one of the most uninspired from the Bollywood fraternity this year!
As many as six Bollywood films arrived over the weekend and the combined collections of these was less than 10 crore. This pretty much tells the tale of the industry which does a lot of talking about content ruling the roost but when it comes to delivery, the results are far from being inspiring. The debacle of so many films in a single shot could be attributed both to the content (both in the promo - due to which audience didn't even step in, and the entire feature length - which resulted in abysmal word of mouth) as well as marketing and poor release strategy due to which not many were even aware of their arrival.
The film which made some sort of noise was Raman Raghav 2.0 but its collections of Rs. 4 crore* are much lesser than what one expected from the Anurag Kashyap and Nawazuddin Siddiqui affair. Even Manjhi had a better weekend of Rs. 6.45 crore! Junooniyat was even lesser with a weekend of around Rs. 2 crore*. Despite good music, audience was in no mood to watch this love story. 7 Hours To Go had seen some sort of push towards the release but it came amidst a heap of films and didn't even find much of media attention. That resulted in audience ignorance as well which further reflected in low collections of Rs. 1.25 crore.
A Scandall and Dil Toh Deewana Hai didn't even find a good release in theatres and the collections were less than 1 crore. Rough Book was released in select theatres in Mumbai (the film is seeing a platform release) and benefitted from block bookings.
Considering the manner in which Hollywood films have been doing in India of late, one expected Independence Day: Resurgence to see a good opening. It had just an above average start though with the weekend collections reading Rs. 17.5 crore*. These are on the same lines as Deadpool [Rs. 14.25 crore] but much lesser than Captain America: Civil War [Rs. 27.13 crore]. The film won't enter Hollywood's 50 crore club in India, though it has given exhibitors some reason to smile at the least.
As for those who were expecting Udta Punjab to have a great run, the euphoria has only short-lived. The film collected just Rs. 6.5 crore* in its entire second weekend which is much lesser than even Day One of Rs. 10.05 crore. The film hasn't shown a great hold and though the overall collections so far [Rs. 52 crore*] are fine, it had the stage set to cover a much greater distance due to no competition from Bollywood.
*Estimates. Final numbers awaited