The soon to release Remo D'Souza directorial Race 3 is certainly one of the most awaited Bollywood releases this year. With a little over a month till the film hits the screens, anticipation for the third instalment in the Race franchise is at an all-time high. Well to pacify the anxious fans, the makers of the film release yet another poster today, this time featuring Bobby Deol and Jacqueline Fernandez. But, a pretty eye catching slick poster isn't going to satisfy the appetite of the diehard Salman Khan fan who is eagerly awaiting the first glimpse of the film. However, unlike conventional releases, the makers of Race 3 are yet to release the first trailer of the film despite the release being just 38 days away. While most are left scratching their head for a reason, we have an inside scoop on why the trailer is yet to be released.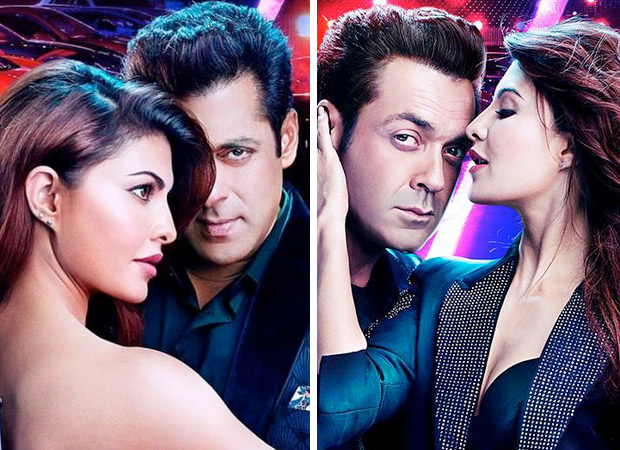 Apparently, Ramesh Taurani of TIPS who is producing the film with Salman Khan Films has been trying to no avail to rope in a distributor for Race 3. If what we hear is true, then distributors are shying away from acquiring the theatrical rights of the film, especially since the asking amount is a whopping Rs. 150 cr. Commenting on the same a source close to the film says, "Initially the theatrical rights were being sold for Rs. 130 cr, but given the fact that distributors usually bargain for the same bringing down the eventual final price, and the fact that the recent success of Baaghi 2 has proved that masala action entertainers work, the makers of Race 3 upped the price to Rs. 150 cr."
Continuing further, the source claims that is it this asking price that has driven the distributors back into their shell and that the makers of Race 3 are now planning on releasing the trailer only after a distributor is locked. "See with an asking price of Rs. 150 cr for the theatrical rights, distributors will have to look at earning close to Rs. 350 cr at the box office to break even. In today's times box office collections achieving this benchmark is not an easy task, and hence distributors are shying away. Simultaneously, the makers of Race 3 are holding on to the release of the trailer of the film till a distributor is locked, since they would rather sell the film beforehand than release the trailer and negotiate a price after the audience verdict for the trailer is in."
On the other hand, Ramesh Taurani who is producing the film responded in a rather cryptic fashion when quizzed about the trailer release date of Race 3. "That is a million dollar question, I cannot comment on that right now. But it is getting ready and we will announce the same in sometime", signs off Taurani.
Also Read: Race 3 - Salman Khan and Jacqueline Fernandez enjoy bonfire in Kashmir
BOLLYWOOD NEWS