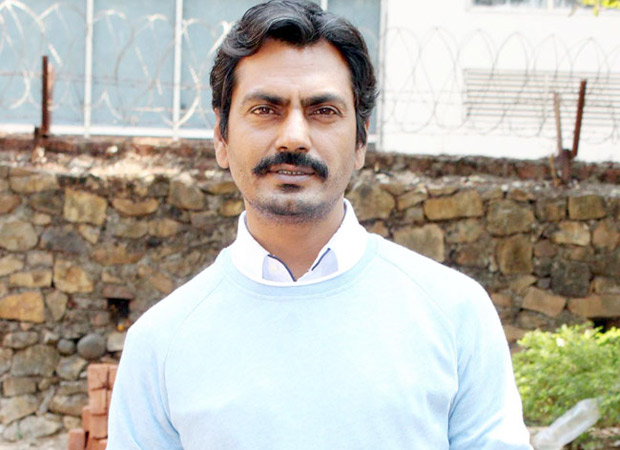 Nawazuddin Siddiqui is said to have given a scene stealing performance in Rahul Dholakia's Raees. But the actor, who has climbed from strength to strength during the last few years, isn't buying any of that praise. "I don't think about the compliments. If I did, I'd become a smug actor who thinks he knows it all. Shah Rukh Khan is brilliant in Raees. There are very few actors with whom I've managed such a fabulous rapport. Both Shah Rukh and I are from a theatre background. In our performances you'll see a lot of unspoken emotions. In theatre the actors and the audience have to constantly read between the lines. That's the kind of performance we've given in Raees. There is no playing to the galleries, no attempt at one-upmanship. We're totally in character," says Nawaz who has worked with all three Khan superstars.
"Mere liye yeh teenon Khan bade kaam ke cheez rahen hain (the three Khans have been very useful to my career). With Aamir I did a small part in my very first film Sarfarosh. After that Talaash was a turning point for me. After that came Salman and Bajrangi Bhaijaan which got me a lot of acclaim. Now let's see what Raees with Shah Rukh Khan brings for me."
Not that Nawaz is on tenterhooks. "I've already moved on from Raees. I am fully into preparation for Nandita Das's bio-pic on the Urdu literary giant Sadat Hassan Manto. There's a speech of Manto's which I've been reading over and over again to get a grip over the character. Then in Chanda Mama Door Ke I play an astronaut for the first time….actually I can't think of any other actor who had played an astronaut. These are the two films I've said yes to and I'll be shooting them this year."
Shah Rukh Khan has commented on how expressive Nawaz's eyes are.
Nawaz shrugs off the compliment. "I don't think about the praise. I don't want to consider how expressive my eyes are. I've seen actors over-using their eyes after they've been praised for their eyes. I don't want to consider the praise. I don't want any of it to go to my head. I want to wake up every morning and see each day as struggle."
Nawaz says he is uncomfortable with all the attention he's getting these days. "I just want to do my work and come home. Promoting films, interacting with the media are not things I enjoy. I am not a star. I am an actor."
His last release Haraamkhor again got Nawaz a truckload of praise. The film didn't create any box office impact. "Actually, Haraamkhor did make money," Nawaz corrects me. "We made the film for Rs 70 lakhs and the film has been sold for more than that to Netflix. All the money in the theatres is only surplus."
Nawaz says he doesn't differentiate between a Haraamkhor and any other film. "When the camera rolls it's all the same for me. I surrender myself completely to character. It doesn't matter what I'm playing and what the budget of the film is. Every role is a challenge for me."