Priyanka Chopra created furor amongst Indians owing to her recent episode in Quantico. The actress faced a barrage of tweets calling her anti-Hindu and anti-nationalist. One amongst them was Atul Kochhar. The popular chef who lashed out on the actress on social media, however, had to face heavy repercussions. The plush five-star where Atul worked as a chef decided to fire him over his tweet.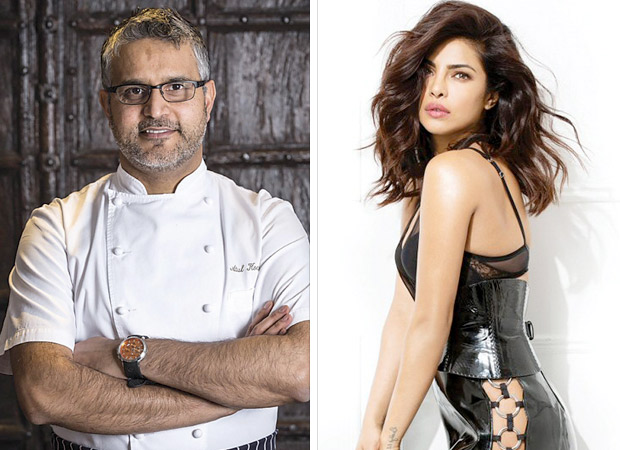 On Sunday, Kochhar had taken to Twitter saying, "It's sad to see that you (Priyanka) have not respected the sentiments of Hindus who have been terrorised by Islam over 2000 years. Shame on You." His tweet, which has now been deleted, sparked a major outrage on the platform. Followed by the same, he was ousted from his job at the Rang Mahal restaurant in J W Marriott in Dubai. Atul later apologized for his comments.
Bill Kefer, the general manager of Marriott has confirmed about their decision in recent reports stating that they have terminated the contract with Kochhar. He reaffirmed that they are no longer associated with the Chef. At the same, the hotel statement that has been doing the rounds, also has asserted to the clients that the quality of Rang Mahal restaurant, despite the absence of Kochhar, will be retained.
On the other hand, Atul Kochhar has accepted the decision but has gone ahead and apologized on the platform. He said, "There is no justification for my tweet, a major error made in the heat of the moment on Sunday.  I fully recognise my inaccuracies that Islam was founded around 1,400 years ago and I sincerely apologise. I am not Islamophobic, I deeply regret my comments that have offended many." Followed by that, there was another tweet which he posted where he spoke about uniting cultures through food.
— Atul Kochhar (@atulkochhar) June 12, 2018
Besides that, Atul also expressed immense hurt in recent reports after the hotel decided to disassociate with him. However, he quickly added that he understands the position he put the hotel in, owing to his comments on social media.
As for the controversy, by now, readers would be aware that the uproar was to do with one of the episodes of Quantico. The series, in which Priyanka Chopra essays the role of an FBI agent, featured a Hindu terrorist group. This did not go down well with the Hindu audience and it further ended in an outrage with netizens lashing out at the actress, calling her anti-Hindu.
Also Read: Rumoured couple Nick Jonas and Priyanka Chopra look cosy as they grab lunch in New York
BOLLYWOOD NEWS