The ace designer Manish Malhotra, who is one of the finest designers in the country, is set to make his debut at Cannes 2018. The designer, over the years, has curated many looks for late Sridevi, Aishwarya Rai Bachchan, Kareena Kapoor Khan, Alia Bhatt, Deepika Padukone and others. His latest muses are late Sridevi's daughters Janhvi Kapoor and Khushi Kapoor. Now, the designer will be collaborating with supermodel Bella Hadid.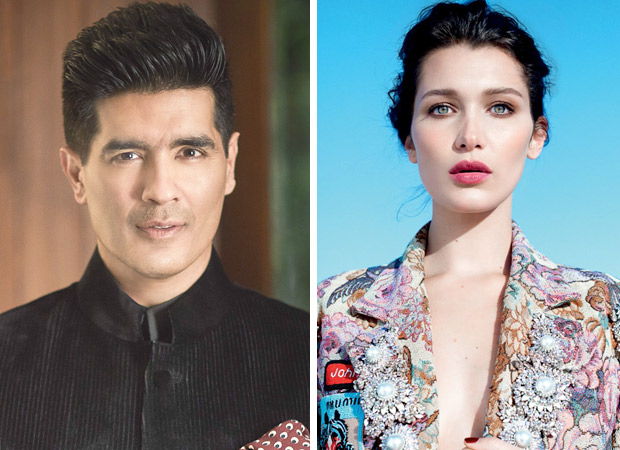 When you think of spectacular, avant-garde social gatherings, you think of socialite and style maven Manish Malhotra. Whether it is India's finest fashion runways or glamorous Bollywood parties that remain the talk of the town, no one does it better than Manish. Laying all rumours to rest, Magnum hereby confirms that Manish Malhotra will be making his debut at the Cannes Film Festival this season.
So, what brings Manish to Cannes, you may wonder? Apart from indulging in a delightful social, the couturier is working on an exclusive piece of art for American supermodel, Bella Hadid. Yes, you heard right. And no, it's not a Manish Malhotra ensemble, but a stunning accessory that is inspired by delectable Magnum Ice Cream. Having created beautiful outfits for the likes of Kareena Kapoor Khan, Aishwarya Rai and several Bollywood divas, Manish and Magnum will gift Bella Hadid a one-of-a-kind accessory, a milestone moment for both brands.
Between cinema's A-list influencers and the magnificent coastal setting of the French Riveria, Manish fraternizing with global icons like Bella Hadid and designer Alexander Wang gives a delightful definition to the 'Art of Socializing'.
Speaking at the occasion, Manish Malhotra says, "It's wonderful to be the first Indian designer to showcase the pleasure of socializing with Magnum and make my debut at Cannes this year. Also, it's an honour to create something exclusively for Bella Hadid, a true global style icon. The accessory will be inspired by Magnum, befitting true decadence and the art of socializing. I'm really looking forward to it."
Until India's favourite designer jetsets to the sparkling Mediterranean Sea, endless parties and opulent cinema, savour the countdown with an indulgent Magnum this summer.
The Embassy of France in India and UniFrance, in charge of promoting French films abroad, informed recently that they will be organizing 'India Day' next Friday at Terrasse UniFrance, Cannes. "This will mark the first of the regular professional meetings bringing together the French and Indian film industries, offering them opportunities to collaborate on common projects as well as augment the sales and distribution of Indian and French films," the official statement said.
Sonam Kapoor, Deepika Padukone, Aishwarya Rai Bachchan will return to Cannes 2018 red carpet. Kangana Ranaut and Mahira Khan will make their debut this year. Manish Malhotra will be the new addition to Festival De Cannes.
Also Read: Sridevi: Manish Malhotra's unforgettable TRIBUTE to Janhvi-Khushi's Mom will leave you in tears
BOLLYWOOD NEWS