Just a day ago, we saw how Parineeti Chopra loves to be a water baby. Being a certified scuba diver, the actress has been spotted exploring the underwater world time and again. Now, considering her love for swimming, the popular swimwear brand Speedo has roped her in as the brand face.
Parineeti Chopra takes on as the fitness ambassador for the new range of Speedo products. Sources close to the actress added, "As the new face for Speedo India, Parineeti will be joining an esteemed roster of Olympians, athletes and trainers from around the globe." The new global campaign of Speedo aims at promoting water workouts to maintain a fit and healthy lifestyle.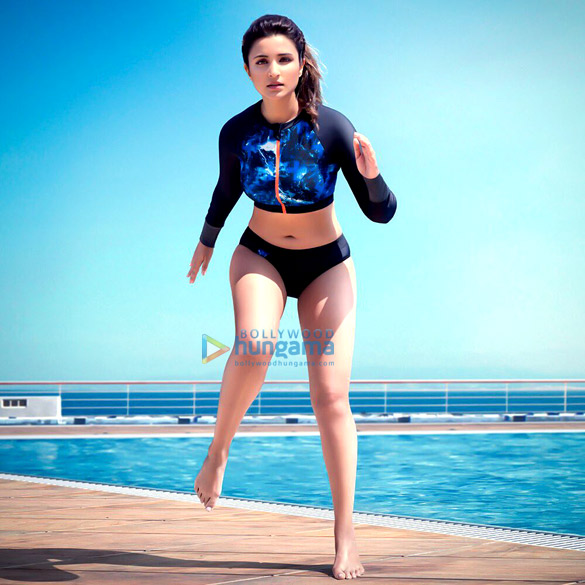 Parineeti Chopra who has posted about the campaign even on her social media expressed her happiness of being associated with the brand. Commenting on her association with Speedo, Parineeti said, "I'm excited to come on board as the fitness ambassador for Speedo India. I've grown up wearing Speedo swim suits and for me swimming is synonymous with Speedo. A favourite around the world, I love that Speedo now celebrates fitness and overall health."
Speaking on promoting swimming as a healthy workout regime, Parineeti added, "Swimming has always been a great workout which I've often resorted to, to cut the monotony of working out in the gym. Now, with the growing trend of water workouts there is so much more one can do in the pool to get in shape than lane swimming and I'm happy to help Speedo reinforce their commitment to fitness by encouraging more and more consumers to change their fitness routine and make the pool their new gym."
Mr. Shamir Genomal, Chief Strategy Officer, Speedo India said, "We're really excited to welcome Parineeti Chopra as our new fitness ambassador. We remain committed in encouraging more and more people to switch their fitness regime and take up swimming or water workouts. With a fitness enthusiast like Parineeti on board, we hope to reach a lot more consumers. In addition to being the innovators of swimming, Speedo has an overarching mission to be the swimwear of choice for all, from the recreational swimmer to the Olympic champion."
Parineeti Chopra will be endorsing Speedo's new fitness range meant for workouts in and out of the pool called Speedo H2O Active. The collection comes in confident and bold colours teamed with energetic prints inspired by water and includes crop tops, capris, shorts, and briefs, allowing it to be mix-and-matched to reflect personal style and use.
Also Read: HOT! Parineeti Chopra goes snorkeling in the ocean [See Pics]
BOLLYWOOD NEWS