Synopsis
Bhanwar a simple man from a village in Rajasthan leads a lonely life. He is further burdened by the overpowering shadow of his dominant uncle Bhairo who mostly decides on Bhanwar's behalf. To improve their living condition his uncle Bhanwar coaxes him to buy a bride. Bhanwar sells his piece...&nbspof land and Bhairo contacts a human trafficker. But as destiny holds it, the human trafficker dupes Bhanwar and instead of a woman sells him Sanwri who is a Transgender / Intersex person (She is a person with a female gender identity born with no vagina and reproductive organs).
Stuck in a strange situation, both Bhanwar and Bhairo decide to keep her in their home for household work and withhold Sanwri's actual identity since Transgender / Intersex people are looked down upon in Indian society.
Sanwri's gentle demeanour and sweet nature soften Bhanwar's heart. Their bond based on necessity gradually turns into love. But for Bhairo, Sanwri and Bhanwar's relationship is anything but not real. Bhairo treats Sanwri as an object who is only there to serve his needs. He wants Sanwri to satisfy his lustful needs too. When Bhanwar objects tension brews between them and Sanwri's reality comes out in open. Bhanwar and Sanwri realize that their love is not enough to survive the harsh judgment, mockery, taboos, and hypocrisy of society. Set in the world of relatable characters, the film also throws light on bride trafficking, the skewed female ratio in some parts of India, and the status of Transgender / Intersex people who are abused as 'Chakka' 'Gud' 'Hijda'. People made them feel ashamed of their bodies and forced them to live a life away from the mainstream.
Read More
Bollywood Hungama News Network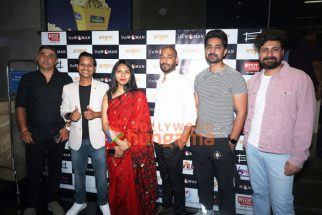 Bollywood Hungama News Network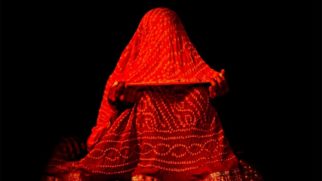 Presenting the official trailer of internationally hailed and award-winning love story - UnWoman, a…