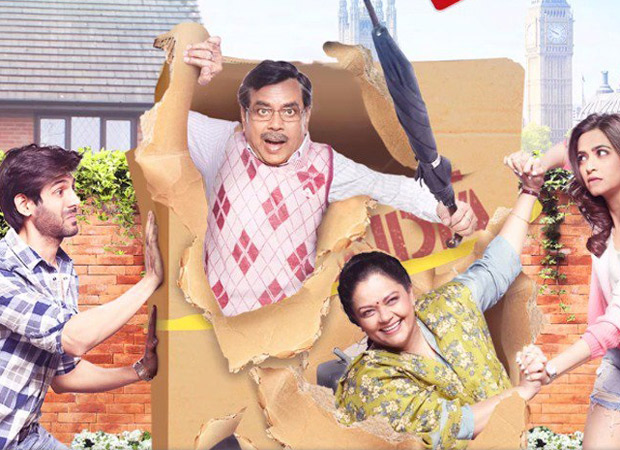 EXPECTATIONS
Since Guest iin London is set as a fun entertainer, you expect situational score to go with it. Raghav Sachar and Amit Mishra are the composers for this soundtrack that features five songs, including one recreated version.
MUSIC
The opening track of Guest iin London, 'Frankly Tu Sona Nachdi', is a trendy track that has the right mix of Punjabi and Western beats coming together. Written by Kumaar and put to tune by Raghav Sachar, this one has the composer stepping as a singer as well along with Tarannum Mallik. As a team, they do well with this fun filled number that should keep the right energy going in the film's storytelling. Good one!
The combo of Raghav Sachar and Kumaar goes on to put together a love song next in the form of 'Dil Mera'. This one has a good melody going with it and has a rhythm element accompanying it as well. Though one doesn't see this one scaling the charts in quick time considering the fact that the film is also up for release soon, Ash King and Prakriti Kakar along with Shahid Mallya set up this one well as a filler affair.
More than a decade and a half back, Taz was heard in 'Daru Vich Pyaar' (Tum Bin). Now the party song with lyrics by TS Jarnail and rap by Arya Acharya is heard all over again in the namesake track that has been recreated by Raghav Sachar. As is the case with most recreations, you end up remembering the earlier song much more fondly. However one waits to see if this version too settles down in due course of time.
Amit Mishra and Navendu Tripathi team up for the title track 'Guest In London' which does have its opening words as 'Atithi In London' that was the original title of the film. Expect snippets from this song to appear at various junctures in the film as it is expected to bring on the zany feel to the narrative. As a stand-alone number, it does come across as a bit of a noise, but then, it would all depend on its play on screen.
Last to arrive is Amit Mishra composed and sung 'Rabba Meray Haal Da Mehram Tu', a devotional track written by Saint Shah Hussain. This one has singer Sumeet Anand kick-starting the proceedings and though it does have a soulful appeal, it would all boil down to how it places itself in the film. After all, the songs so far had been all as per the theme of the film but this one comes across more as a situational number.
OVERALL
The music of Guest iin London is on expected lines. One was basically looking at the tracks that fit in as per the mood and theme of the film and this is exactly what one gets from the five songs that are offered.
OUR PICK(S)
'Frankly Tu Sona Nachdi', 'Dil Mera'