Marriages are built on pillars of trust, understanding, and faith in your partner, compromises and a whole lot of communication. The foundation of marriage gets shaky if even one of these pillars falters, and sometimes it could lead to the permanent separation of a couple. Divorce doesn't only happen because of money and wealth, sometimes there are years of trauma and struggle which leave no space for the couple to breathe. In times like this, a separation, both physical and legal, is deemed convenient and perhaps even necessary. No legal proceeding is easy, and divorce cases are no different. People and things which had emotional value suddenly become objects of barter and several people and not just the couple are affected by it. There is a lot of chatter happening in the courtroom that never comes out of those closed doors. But to those who want to see what happens, Cho Seung Woo's latest legal drama might come in handy. Cho Seung Woo stars Divorce Attorney Shin as Shin Sung Han, a 40-something lawyer who only takes up divorce cases. He for one never got married and yet here he is, helping people get out of a marriage. The drama premiered on Netflix on March 4, 2023. Let's take a look at what the first two episodes of Divorce Attorney Shin tell us.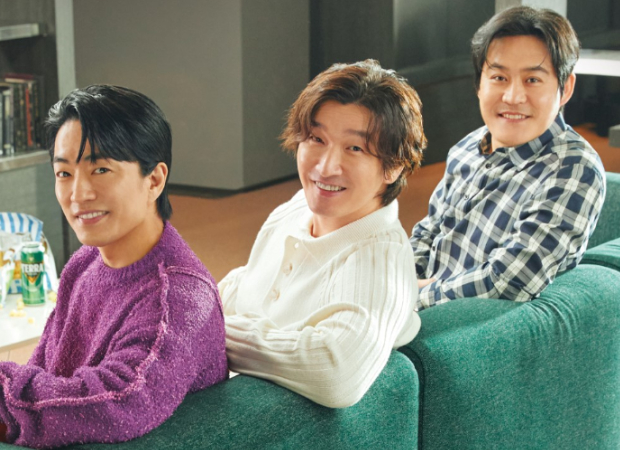 Divorce Attorney Shin Review: Cho Seung Woo starrer is a varied legal drama that gives insight into troubled marriages
Divorce Attorney Shin opens with an introduction of our main lead Shin Sung Han. He is a competent lawyer who wins cases for his clients. He is emotional, but also rational in his approach towards every case. The outcome of every case does affect him to a certain extent, some more than others. But you win some, lose some. We are also introduced to his two close friends, Jang Hyeong Geun (Kim Sung Kyun) and Jo Jeung Sik (Jung Moon Sung). Just like any other set of best friends, these three are thick as thieves with each other. Without being an overpowering presence in each other's lives, the friends always make space and time to help each other out. Their banter is just the funny respite you need after the heavy settling courtroom drama. The supporting cast in the drama is just the padding you need to enhance the likeness of Shin Sung Han in all his glory.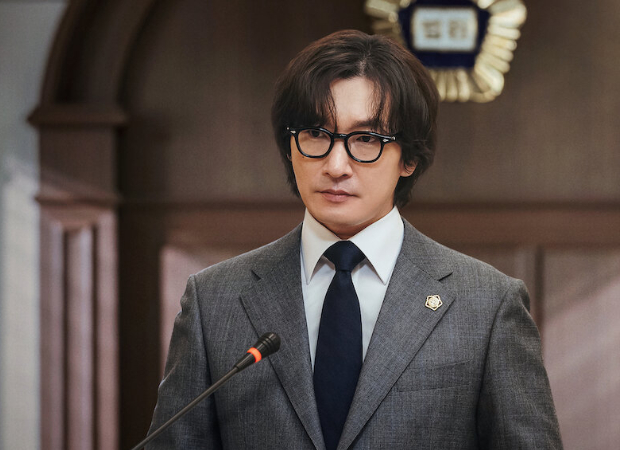 The cases that come his way are not very ordinary. Each case showcases the turmoil his client goes through. Even in today's times, divorces are considered taboo and people who get divorced are painted in a bad light. Society does not know what goes on a person's mind when they are so frustrated with their spouse and their relationship that there seems to be no option but to divorce their spouse. The two cases aired so far in the drama detail how he invests himself in the case and takes a methodical approach. He picks up on the fine print and proves his competency. The next case that we are introduced to is about a middle-aged woman who is working all day long to provide for the family but her mother-in-law always nags at her whereas her husband never supports her. What is a woman supposed to do in such a case? There is a limit to everyone's patience, and this woman's limits were crossed.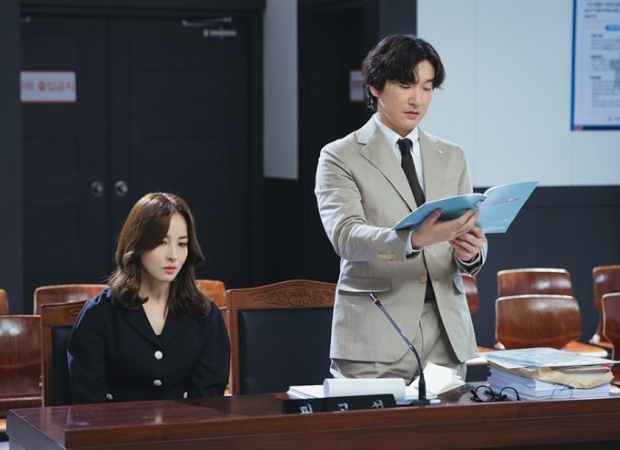 Shin Sung Han is neither an attorney of the rich nor is he a messiah of the poor. He is humane in his approach and is welcoming of anyone and everyone in need. Shin Sung Han, of course, has a past which begins to unravel itself in the second episode. There are certain flashbacks of a vehicular accident on a rainy day, and a few bloodied items scattered about. He also has a grape drawing in his office which he colours after winning a case. He is a connoisseur of music and it is quite evident from the music system in his home. He listens to trot music all the time, and his favourite track seems to be 'Brother Tes' by No Hoon A. The song is a philosophical call for help to Socrates, one of the famous Greek thinkers of ancient times. This ironically fits the bill for an attorney who does come across cases which could lead him to ask philosophical questions like human morality, honesty, and the very essence of any relationship.
Each episode clocks an hour of runtime, and the pacing is quite decent as well. It does not feel too stretched out, especially when a court proceeding is going on. The shots taken are not too close to the characters which provides enough room for the scene to set in nicely and for the audience to take in fine-tuned emotions. The golden, brown and beige colours seem to be the highlight of the colour palette for the pop-up not only in the set design but also in attorney Shin's wardrobe.
What makes Divorce Attorney Shin special is that despite having a legal angle to the story, the drama is not just about the nail-biting courtroom proceedings. The drama gives an insight into a man Shin Sung Han who took it upon himself to make separation easier for those who need it. The drama is also an insight into the lives of the people who undergo a divorce and those around them. It shows the human side of the black-and-white rulings of a court. Divorce Attorney Shin makes a good attempt to show that a divorce is never just filed for money and wealth, sometimes what one truly needs is an exit from one's harsh reality.
So far, we only know that divorce Attorney Shin was a professor of music in Germany. But what made him change his career path? What made a honed pianist walk up the steps of a courtroom? We shall find answers to these and other questions as the story unravels in the upcoming 12-episode series. For now, the series looks promising, breaks the tension of heavy divorces with comic relief and gives attention to those whose stories matter.
Also Read: From Song Hye Kyo starrer The Glory: Part 2 to Cha Seung Woo-led Divorce Attorney Shin – 7 exciting K-dramas to watch in March 2023
BOLLYWOOD NEWS - LIVE UPDATES
Catch us for latest Bollywood News, New Bollywood Movies update, Box office collection, New Movies Release , Bollywood News Hindi, Entertainment News, Bollywood Live News Today & Upcoming Movies 2023 and stay updated with latest hindi movies only on Bollywood Hungama.