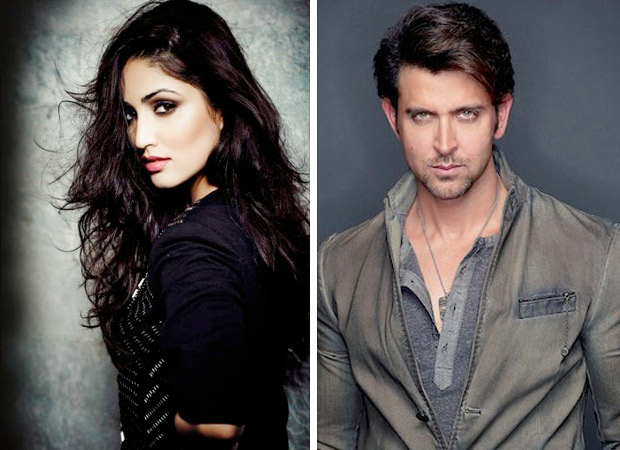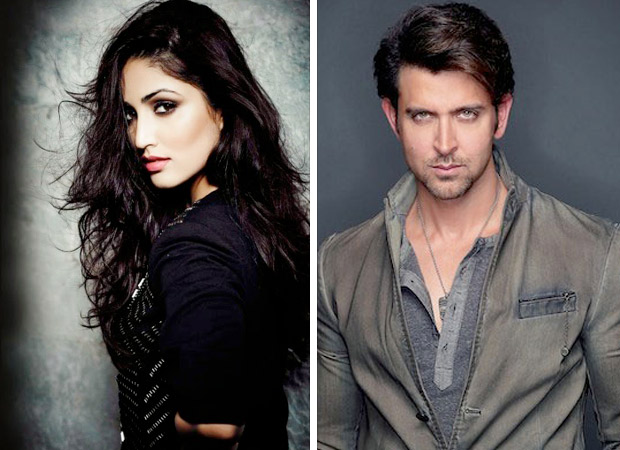 By now, readers may be aware that for the first time ever, Hrithik Roshan is being paired up with Sanam Re actress Yami Gautam in their forthcoming film Kaabil. As unique as the casting sounded in the initial stages, the trailer of the film has left the audience with a tinge of pain yet curiousity. The onscreen Jodi play a visually impaired married couple.
His co-star Yami Gautam can't stop gushing about her co-actor. She apparently calls the actor a superhuman being because of his generous and kind nature. The actress revealed that the best part about Hrithik is that whilst staring at a monitor is not looking at his own work unlike her but looking at the totality of the scene and make the imperfections perfect. She mentioned that he would often help her out and suggest her to try or approach a scene differently. She too often followed his suggestions and would wonder at the amount of change his suggestions brought in the work. She maintained that it was never a 'I' with him but he believed in the concept 'We' and team work.
Describing him as a selfless man, Yami revealed that Hrithik is a simple man who doesn't mince words and values honesty and simplicity.
Her first meeting with the actor was rather interesting. Confessing that she had never met Hrithik Roshan socially, Yami stated that her first meeting with him was on the sets of this film and instead of introducing herself she blurted out that she was nervous. She was in for a surprise when he responded by saying that he too was nervous and that now it will be fun to mistakes and they can together tread the path of turning imperfections into perfections.
On the other hand, Yami was also nervous about matching steps with the 'God of Dancer' as he is fondly addressed as for the song 'Mon Amour' which has the touch of tango. The actress revealed that she often did sort of double shifts, where she practiced with choreographer Ahmed Khan and Hrithik Roshan and later rehearsed again with the other choreographer and her friend Dimple Ganguly in the night. Yami maintained that she had to do this if she had to look at least half good as Hrithik Roshan actually is.
Kaabil, directed by Sanjay Gupta, also stars Rohit Roy and Ronit Roy in negative roles and is slated to release on January 25.