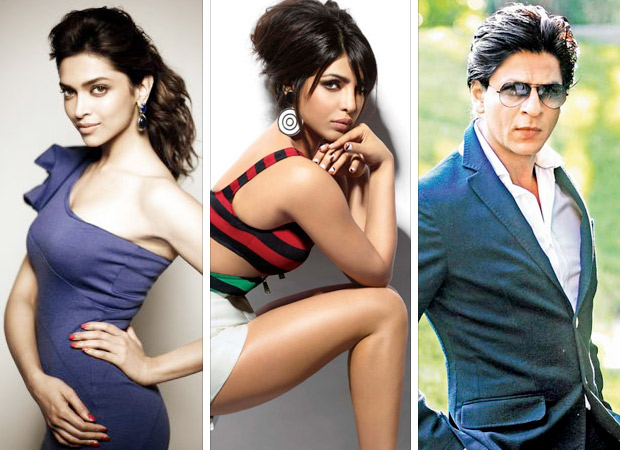 Shah Rukh Khan is a megastar not just in India but also globally. The superstar has had several actresses as co-stars in his career spanning 15 years and he has also acted with the Gen Y stars like Alia Bhatt. In a recent interview, the actor spoke about working with his generation and contemporary actresses.
Shah Rukh Khan revealed that he has learnt acting from his 90s co-stars like Madhuri Dixit (Nene), Kajol, Juhi Chawla among others. The actor maintained that they are beautiful women and wonderful actors.
However, as far as working with the current generation of actresses is concerned, the actor stated that market force define the art of cinema. Describing the film business as a dichotomy, Shah Rukh Khan elaborated on the business aspect of the industry wherein the likes and dislikes of the audience define films. It is all about what they want to watch and filmmakers purely abide by it. He added that it is audience's choice to watch younger people on the big screen. He defined films as an art-form that can be termed as tacky, fantastic, offbeat, edgy, superb and not-understandable yet it is an art. Though it is a creative field, he explained that it pays bills and hence had to be looked from a business perspective too.
Now that we are talking about the trade side of films, Shah Rukh Khan also vouched his support for women and change in pay-grade system. He retained that women work five times harder than men but are paid ten times lesser and they are often burdened by the responsibility of carrying a film solely on their shoulders. Besides the fact of giving first priority to women names on title credits, the superstar asserted that he pays them as well as he can whilst casting them in his productions and also ensure that their roles are meaty in his films.
Talking about the high popularity of numero uno actresses like Deepika Padukone, Katrina Kaif, Priyanka Chopra, the superstar revealed that they get paid better than some heroes and that they deserve it. However, he maintained that he isn't sure of whether it is as good as him or Salman's remuneration but he assured that they are celebrated for what they're worth.
Last seen in Dear Zindagi opposite Alia Bhatt, Shah Rukh Khan's next leading lady will be Pakistani actress Mahira Khan who is making her Bollywood debut with the film Raees this month. The film is slated to release on January 25.