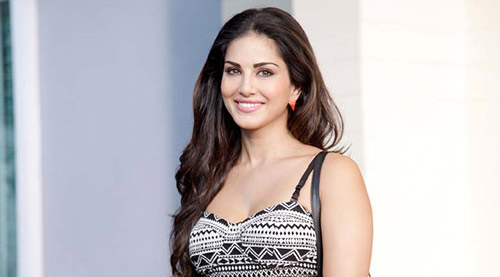 "Yes, you don't even have to ask me twice, actually you don't even need to ask you just say 'Hey this is the day, will you be there?' 'Yup I am free'," said an excited Sunny Leone in a Bollywood Hungama exclusive video interview with Faridoon Shahryar recently. Sunny was reacting to Aamir Khan's recent statement where he has said that he is open to working with her if there is a script suiting both of them and provided Sunny wants to work with him. "I would just say Hello, I wouldn't get mad at him," said Sunny if she ever meets Mr Bhupendra Chaubey, the journalist who did the infamous interview with her recently that snowballed into a huge controversy where Mr Chaubey was slammed all across the world. He literally landed himself in the 'Hot Seat'. Sunny also says something really touching about a gift that she got from husband Danial.


This entire controversy that happened because of the interview with Mr Bhupendra Chaubey of CNN IBN recently, the entire film industry and a huge number of common folks got angry that how can anyone talk to anyone like this. They were extremely pleased with the way you were in that particular interview. How has this particular incident affected you and changed your life? Is it a life changing experience for you?

Oh! Yeah (Laughs!). I didn't think that any of this is going to happen. I think people saw something and felt what I was feeling sitting in that chair and I think that's probably what has upset them. So it's just the manner in what it was done. I thought the opposite was going to happen, I thought okay I am in trouble, they are going to listen to this and people are going to be upset with me and complete opposite happened. I got so much support, it was unbelievable. For four or five days I think, it was nonstop with so many people messaging or calling Milap because he is friends with these huge celebrities and big people in the industry as he has been around for a long time and he will put me on the phone with them and they would speak to me and he would show me what they have written. It's amazing that there is so much support out there for something that they felt might not be to their liking or that they thought was wrong. So first of all my fans, completely they have gone bonkers when this came out.


Okay and the best part was, or I can say cherry on the cake was the way Aamir reacted to it.

OH MY GHOSH! YEAH.


He was unbelievable, the way he said that I have no problem with Sunny's "Past" and I am willing to work with her as well. In fact at the Rang De Basanti 10 years celebrations, he said, "I have no problem working with her. If there's any project that can have both of us I am absolutely fine with that and provided that she is willing to work with me"

(Laughs!) Yes, you don't even have to ask me twice, actually you don't even need to ask you just say 'Hey this is the day, will you be there?' 'Yup I am free'. So I think that for any actor or actress or anybody in this world who gets a chance to work with somebody on the same screen as somebody as him it would be a dream come true.


What is the most romantic thing that Daniel has ever done for you?

Last Valentine's day, my husband Daniel, he had made this beautiful emerald necklace. When we got married, both my parents had passed away. Most women and girls who get married, one thing they look forward to is their mother giving them their jewels and all that stuff. So I didn't get that. So he had designed this beautiful emerald necklace with his mother. She put in a diamond right at the very top, that was from her. It was the most heartwarming, most special gift that I've got because she has become that person for me; she has become my mother in some sorts. So it was a really very special sentimental gift that I've got from him.


What would your first reaction will be if you bumped into Bhupendra Chaubey?

I would just say hello, I wouldn't get mad at him, I wouldn't say, how could you do that to me. I would say hello, nice to see you again, goodbye. I'll keep it nice, short and sweet.
BOLLYWOOD NEWS
Catch us for latest Bollywood News, New Bollywood Movies update, Box office collection, New Movies Release , Bollywood News Hindi, Entertainment News, Bollywood News Today & upcoming movies 2020 and stay updated with latest hindi movies only on Bollywood Hungama.