Twinkle Khanna often infuses humour inspired by her daily life situations. The author often takes to social media to amuse her followers and fans with her witty captions and pictures. In her latest Instagram post, she did just that.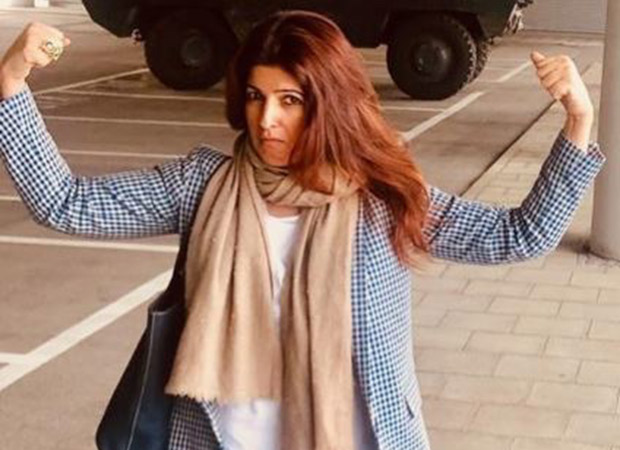 In her post, Twinkle revealed that her 17-year-old son Aarav has saved her phone number as Police. Twinkle Khanna has the perfect response for the same as she posted a picture of herself in which she is seen posing in front of a police vehicle. The 46-year-old author is dressed in a checked blazer, a white t-shirt and a pair of blue denims. She finished her look with a camel-coloured scarf. But the highlight of the post is definitely Twinkle's pose and her goofy expression.
Sharing the post on her Instagram profile, Twinkle Khanna wrote: "Considering my son has saved my number as 'Police' on his phone I suppose this is rather apt."
Just last week, Twinkle Khanna and Akshay Kumar celebrated their 19th wedding anniversary. However, this time it was Akshay Kumar's turn to show his humorous side while wishing his better half. The actor shared a picture of himself where he is dressed as Pakshirajan from 2.0 and is seen trying to scare Twinkle Khanna. Akshay captioned it: "Visual representation of what married life looks like...Some days you wanna cuddle and some days look like...As you can see. All said and done, I wouldn't have it any other way."
Also Read: Twinkle Khanna alters the iconic Superman line to praise mother Dimple Kapadia's performance in Tenet