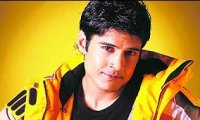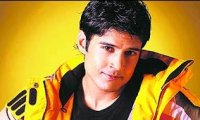 Rajeev Khandelwal, whose current performance as a DJ gone deaf in Soundtrack has fetched him terrific appreciation, has discovered a new passion in life. He loved the process of getting to understand how a DJ moved, danced, played music. And he now wants to carry his new passion for the grooves forward.


Says Rajeev, "I took a crash course of seven weeks as a DJ. I went with my director Neerav Ghosh to nightclubs watched the DJs at work and then began to research on them. VJ Nikhil Chinappa who was my co-star in Shaitan also helped me understand the art of DJ-ing."


And now Rajeev who makes it a point to get into the skin of all his characters wants to spend time practicing the art of DJ-ing.


Says the actor, "I did a 7-week crash course in DJ-ing. I can't claim to be a professional one though. But I know how to fit beats into a loop, mix two songs. We have a rather fixed image of a DJ as a guy who plays the songs and dances frantically gesticulating with his hands all the while. But I discovered many DJs are far more controlled in their movements."


As preparation for his part in Soundtrack, Rajeev also attended a workshop for the deaf. "I was coached by a teacher from the Helen Keller institute who was actually my co-star Soha Ali Khan's teacher. The thing is, I wasn't playing a guy who was deaf from birth. The body language and the quality of deafness that happens much later in life had to be different."


Rajeev says he made it a point not to watch the actor Paul Kaye in the Canadian film It's All Gone Pete Tong which is the reference point for Rajeev's character in Soundtrack.
"No, I purposely stayed away from that film. But I did watch some footage of the DJ Frankie Wilde on whose life the Canadian film was based. The story of that DJ who went deaf was far more bizarre and debauched than what we've portrayed in Soundtrack. The drugs, alcohol and sex in Soundtrack was toned down."


The highest compliment that Rajeev received for his performance in Soundtrack came from his wife. "She said it was a good performance. She wouldn't bullshit me. If I am awful she would say so. So if she says I am good I must be."