In a recent conversation for Tweak India's The Icons, Sushmita Sen was interviewed by Twinkle Khanna which covered a multitude of topics ranging from her winning the Miss India and Miss Universe titles, to becoming a mother, and talking about the men in her life. But what stood out the most was Sushmita talking about her fight to become a mother. Detailing her ordeal and the wait along with the legal battle Sen shared a lot of details.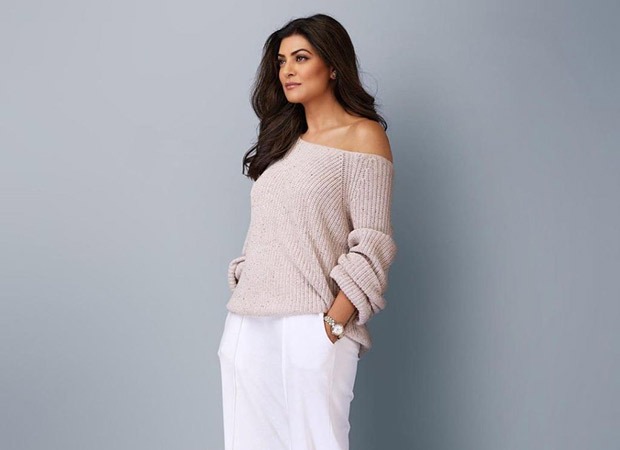 Sushmita Sen remembers her court battle to adopt Renee; says, "I was delayed as far as I was concerned, I should have been a mom at 19"
Speaking about becoming a mother, Sushmita revealed that she wanted to adopt much earlier. "I was delayed as far as I was concerned, I should have been a mom at 19 I was ready. Like I was like, you just know you have a nurturing side that is ready. And I keep saying this, but it was like the best call of my life. Of course, India would not give me at 19… my mother's throwing the biggest tantrum in the other room. Like you're a child yourself, what is wrong with you and, and why suddenly this whole whatever, just, I just knew it was time and during Miss Universe is the first time I entered an adoption centre. And it was heart-breaking because what I was doing was just taking pictures. Something inside was not okay. And then I started telling my maasi and my close friends and that, you know, how difficult is it to adopt, if I want to adopt, beta yeh sab phata phat karlo, nah otoh shaadi ho jaygi toh koi nahi agree karega, and that got stuck in my head, ki accha aisa hota hai… shaadi ke baad allow nahi karte… mana karange?  So, at that point, I'm not thinking I'll be 46 and single, I am thinking I will get married, you know, so I didn't have to worry about all of this. So why is this so hard? And it's incredible."
Further talking about how her kids have changed her, she adds, "Both my kids, they changed by virtue of just coming into my life. They changed so many orthodox laws in India, you know, and beautifully. It was just something that I knew I had to do. And to do that my last precedent was a 29-year-old divorced woman who was allowed adoption single, but divorced. I am applying at 21 never been married for title. All of these are a problem. And they would obviously fight it, fight it, fight. I did at 24. Finally, my matter came up in the High Court and I had told my dad, Baba, you continue holding Renee all the time, because the minute I applied for adoption, she came to me under foster care. Six months after that the court hearing happens in this court hearing if they say unfit, they take the child away immediately after six months of the child being with you. So I have told Baba and my driver, ki Baba jaisehi bahar niklenge na… gaadi start karo hum bhaag jayenge. I mean, you can't say no. After this, you know, she's almost calling me ma. You can't do that."
Concluding her revelation, Sushmita ended with the final court battle which permitted her to adopt Renee. "When that happened, and the judge looked at me and said, in my years of practice, if I signed this order today, you and I are both going to be responsible. If you don't do this job well. And I'm already sobbing, I promise you, I will do this really well. Please don't take her away from me. I know. You can't behave like that. No. I'm just like, hysterical in the court. I'm thinking they're going to any moment. Just say no. And then he asked my father, that I think sealed it, that you do realise Mr. Sen, your daughter's marriage, everything will get affected with this decision. You're okay with that. So, my father said no father will be okay with that. Your Honour. He was so honest. I love him. He said, but what I know for sure is we haven't raised her so her only identity is to be someone's wife. She's chosen this motherhood and the one thing I know my daughter to do is follow through. She will follow through. And she has my support. She has a mother she has the family."
Also Read: Sushmita Sen opens up on how her mother reacted after she won the Miss India title
BOLLYWOOD NEWS - LIVE UPDATES
Catch us for latest Bollywood News, New Bollywood Movies update, Box office collection, New Movies Release , Bollywood News Hindi, Entertainment News, Bollywood Live News Today & upcoming movies 2022 and stay updated with latest hindi movies only on Bollywood Hungama.