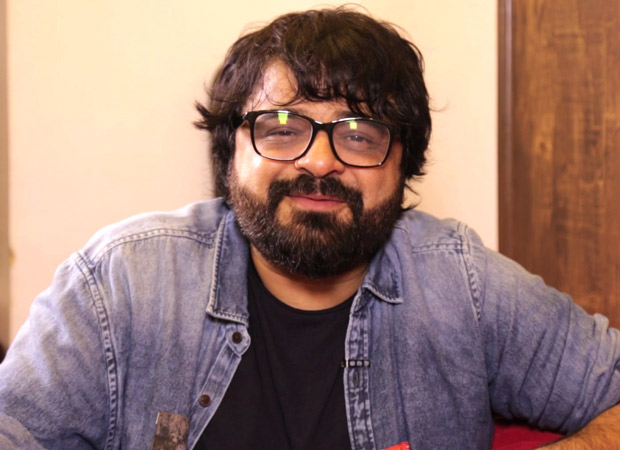 He's through—after six almost back-to-back exhausting assignments! A refreshed Pritam (after his last break of a few months) is now fatigued mentally by a deluge of prestigious films including the home productions of the three leading Khans (Dangal, Tubelight, Jab Harry Met Sejal), a musical extravaganza and co-production of Ranbir Kapoor (Jagga Jasoos), Ae Dil Hai Mushkil for new loyalist Karan Johar, and Raabta for old associate Dinesh Vijan.
The bad news is that only Dangal worked at the box-office—and how! The rest really did not recover or make money. But the overwhelming good news is that Pritam's music worked big-time in all of them, belying the post-1990s track-record of good music working only if and after a film did well.
Except for Jagga Jasoos, which Pritam declares is a timeless and iconic film that will be remembered, respected and talked about for posterity; note also the fact that if the other four films are remembered, it will be primarily for some or all of the songs.
But last week, a shocker had the industry and fans reeling. In a long post, Pritam seemingly declared that he was going to have an eighteen-month break to F5 his creative batteries. On that note, we open our conversation with him. 
Why do you need such a long break now?
Let me clarify this! A team handles my social media accounts. Maybe the way in which they put it made it sound that way. What we meant to say is that I am taking a complete but short break after the last six months and especially the last four films that were completely exhausting. I had decided not to sign any film till Jab Harry Met Sejal released.
The 18 months period only means that, given an average time-span for signing a film, planning, creating and recording the music, there will be that much of a gap now before my next release. I am committed to one film that I cannot disclose. But there will be other assignments. 
Is it true that you turned down some key films in this phase that you do not want to speak about?
It is. I was already overworked and there was no way I could have fitted them in. One of them had me weeping because of the narration. 
Thanks to Shah Rukh Khan, you got an opportunity to work with director Imtiaz Ali again. How was the experience here?
Imtiaz and I are both very close to Irshad Kamil, and for me it did not seem as if there was any gap. He is still extremely sure of what he wants, and he told me to just fly and think differently from the normal. Imtiaz always likes tunes that others may not. 'Yaadon Mein' for example, was composed in the Portuguese style of Sado music, which is about sad, intense songs of lovers parting when the man sails off leaving his girl alone. 
How was the Tubelight experience?
I loved the challenge of doing something mainstream with some constraints. Like all the songs were about two brothers and there was no romantic track. Also, in view of Salman Khan's character, all songs had to be very sweet and innocent. Three, the notes and everything else had to have the 1960s feel. 
Why have we not had the complete soundtrack of Jagga Jasoos out yet?
I am dying to have the world hear the music, not just the regular songs but the entire soundtrack of the songs that replace the dialogues. I have confirmed information that the deal between Disney and T-Series regarding the internal songs is not yet finalized. There are 30 pieces of background music. 
Anurag Basu has received so much flak for the delays.
Tell me, who other than Anurag Basu will have the guts and ability to make a film like this? It is not at all an easy film to make—in fact, it is very, very difficult. The format is tough for anyone with a popcorn sensibility to understand. Like a Les Miserables. Anurag has taken passion for filmmaking to some other level.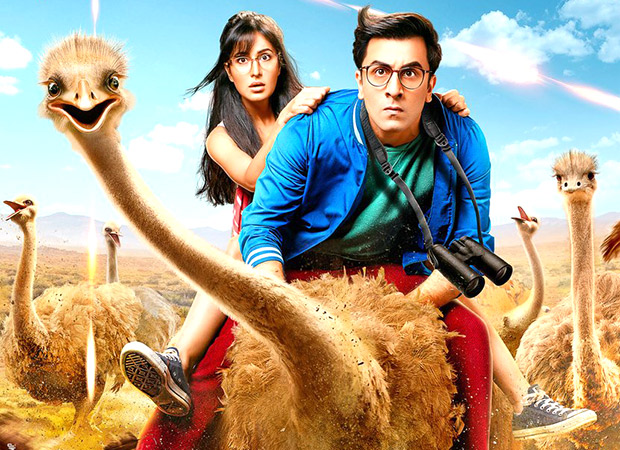 Rishi Kapoor has lambasted both Anurag and you, and Ranbir Kapoor has defended both of you.
As long as Rishi Kapoor-sir does not call me up personally to say what he is supposed to have talked against me, I am not willing to believe whatever he is supposed to have said about me. Creating the music has been an exceptionally satisfying experience for all of us—Anurag, Ranbir and Amitabh Bhattacharya, the lyricist. 
The general tirade against you is of delays in giving the master of a song, which delays the album's or the track's release. We were told that you submit the masters just days before a film's release.
That is not true at all. 
Is this some kind of perception built against you?
When you know how films are made, it is clear that the music is cracked and has to ready beforehand so that the songs can be filmed. So it cannot be possible that I cannot give a song in advance! There are no song-launches, TV launches or anything else that have been delayed because of me.
Yes, if a song is added or changed at the last moment, my precondition is that I need 15 days to make a new song or to redo one. The lyrics of 'Alize' in Ae Dil Hai Mushkil were not finalized till the end, and the song 'Kuch Nahin' in the format we hear in Tubelight was decided on at the last moment. 
You have often told me that you like to keep working on a song until the last possible moment.
Yes, but that's been my habit since the beginning. I keep improving the orchestral and production part until the very end. So what you hear in the first set of CDs may be different from what you hear in the film, and both will be different from the next edition of the songs. A layman does not even make out the difference, but musicians can, and in any case it is very satisfying for me.
I have done this even in my first film Dhoom. In fact, my directors—all of them—have now started protecting and defending me about this! 
You don't mind the extra work, which in the strict sense, is not really needed? After all, you can do it only because there is technology to facilitate this.
That is exactly why I do it. Why is so much DI (Digital Intemediate) done in every film nowadays? Because we can better a product! 
A personal observation: why is there so much of Arijit Singh in your work? History shows that a composer gets too repetitious if he starts depending on one playback singer.
I think it has happened organically. Tubelight, for example, had no Arijit. Yes, there is a comfort level because he started out as my assistant. We are attached to and understand each other, and he is open to corrections and redubs even after some days. Of his talent, no one has any doubt. 
You would always use a variety of established and newer singers. But of late, Shreya Ghoshal and even Sonu Nigam have not sung for you.
It's a tricky situation. Today, other than me, so many have a say in the choice of a voice for a song. Shreya did not like what happened with her songs in both Agent Vinod and Barfi!. Someone else takes a decision and my relationship with a singer is affected. So now, I have stopped dubbing a song from multiple voices. But still, as a precaution, I will take a big name only if I am sure that no one will object to their choice.
BOLLYWOOD NEWS
Catch us for latest Bollywood News, New Bollywood Movies update, Box office collection, New Movies Release , Bollywood News Hindi, Entertainment News, Bollywood News Today & upcoming movies 2020 and stay updated with latest hindi movies only on Bollywood Hungama.