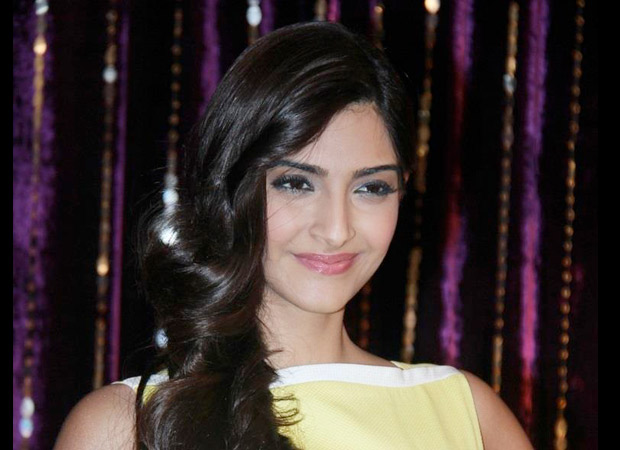 Sachin Tendulkar has been an icon for millions of aspiring cricketers and fans as the master blaster has ruled the pitch for 24 long years. The cricketer smashed records after records for the country and it was only time that a film got made on Sachin Tendulkar- the very man who single-handedly brought laurels and glories galore to India. The result of all this was in the form of a film named Sachin: A Billion Dreams which has been based on the life of Sachin Tendulkar.
Only 6 days are remaining for the Sachin Tendulkar's biographical drama, Sachin: A Billion Dreams to hit the theatres and the excitement and anticipation among the fans are at its peak. The fan base of the legend comprises of people from all walks of life.
One such fan is Bollywood's own style icon, Sonam Kapoor. She expressed her excitement and also shared her favourite Sachin moment. She said that she loves him for the kind of human being he is, the way he has conducted his life. She feels he aspires everyone to be a better version of oneself. She captioned the video as, ".@sachin_rt thank you for inspiring us to strive towards excellence. Sending you my best wishes for #SachinABillionDreams. #6DaysToSachin."
Recalling her favourite Sachin Tendulkar moment, which resonates with most of the Indians, which was Sachin winning the world cup for India. Sonam shared, "When he won the world cup, I just saw the joy and elation on his face. Not for himself, but for his country."
Directed by James Erskine and produced by Ravi Bhagchandka and Shrikant Bhasi of Carnival Motion Pictures under 200 NotOut Production, the much-anticipated movie is all set to release on 26th May 2017. The music has been scored by A. R. Rahman.
.@sachin_rt thank you for inspiring us to strive towards excellence. Sending you my best wishes for #SachinABillionDreams. #6DaysToSachin pic.twitter.com/pYn3obyxTW

— Sonam Kapoor (@sonamakapoor) May 20, 2017