Anshula Kapoor's online fundraising platform Fankind has announced the winner of the campaign with actor Sonakshi Sinha. A die-hard fan of Sonakshi, Ashweta handles several fan clubs for the actor on social media platform! Through this opportunity provided by Fankind, Ashweta is amongst the first of her family members to have come to India in 3 generations! Thus, making dreams come true for fans!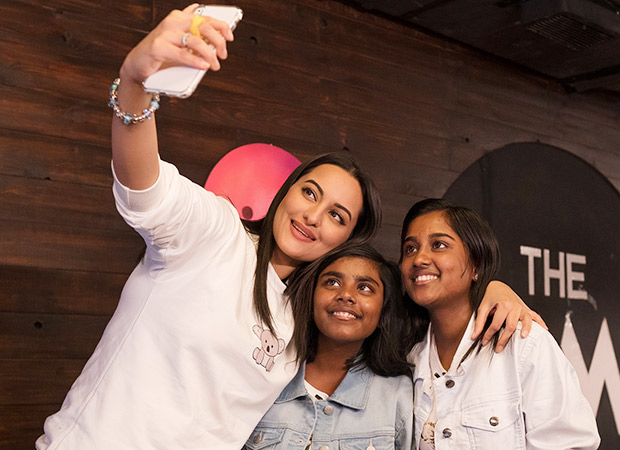 The entire experience was held at the Game Arcade in Worli where Sonakshi and Ashweta competed with each other in various games! In addition to this, every fan who donated on the platform for Sonakshi's campaign also received a personalized certificate autographed by the actor.
Through this association with Fankind, Bollywood star Sonakshi Sinha has raised funds for the Little Hearts Programme by the Being Human Foundation. The proceeds of this campaign will be used to provide treatment to children suffering from congenital heart defects.
"My heartfelt gratitude to every single person who donated and participated in my campaign with Fankind to help raise funds for this noble cause. Every penny matters here and with all the support I have received from my fans, I am positive that we will be able to help the children suffering from congenital heart defects," said actor Sonakshi Sinha in a statement. "I had a super fun day with Ashweta as we played several arcade games! I am glad that Fankind has given me this opportunity to meet and interact with one of my biggest fans!"
Speaking about the campaign, Anshula Kapoor, Founder of Fankind said, "Ashweta is one of Sonakshi's biggest fans and I am glad that we were able to provide her with an opportunity to spend some valuable time with her favourite actor through the experience Fankind curated. Our aim at Fankind is to unite celebrities, fans, and charities thus, giving fans an opportunity to experience a fun activity with the celebrity they adore; while also supporting a noble cause. It was amazing to see how the entire experience with Sonakshi unfolded, I am sure this will be a memory that Ashweta will cherish throughout her life. I am extremely grateful to Sonakshi for associating with Fankind for this experience, and we had so much fun today!"
Also Read: Sonakshi Sinha to make her digital debut this year?