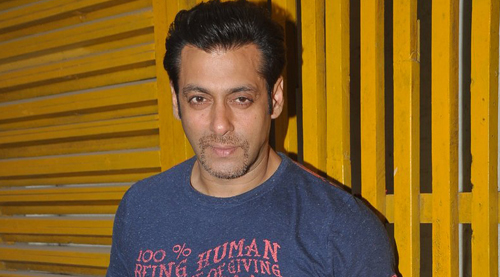 The reaction of the media and the political class along with the general outrage led by the two forces on Salman Khan's tweets condemning Tiger Memon and seeking his capital
punishment over that of his brother Yakub Memon, (both accused of 1993 Mumbai Bomb Blasts) led the actor to retract his tweets but not before we were led to believe that the actor had committed
biggest crime.


Some news channels ran grabs of Salman Khan's tweets with the visuals of Asaduddin Owaisi, insinuating that Khan, like Owaisi, was hinting at Muslims being the soft targets. The baffling narrative
built in a couple of hours, saw BJP protesting outside the actor's residence. Soon, writer Salim Khan, Salman Khan's father had to intervene and dismiss his tweets as a case of being ignorant.
Reams of Newshours were spent indicating how Salman was an influential figure on twitter and that what he thinks will influence the minds of people.


But what had Salman Khan exactly said? All he said was bring Tiger Memon back to India and hang him, not his brother. He accused Tiger Memon, who incidentally is the main co-conspirator along with
Dawood Ibrahim, of rescuing himself from all the crimes and putting his brother in his place.


What was lost in the entire din of overzealous reportage was that Salman Khan lashed out at Tiger Memon and sought Indian authorities to go after him. In the same breath, he spoke of Yakub Memon be
spared from hanging.


Incidentally, Salman wasn't alone in having this opinion. Eminent Jurists, writers, scholars, political personalities have written a Mercy Plea to the President seeking the commutation of Yakub
Memon's capital punishment to life sentence.


Below are the excerpts from the Mercy Plea, as is:


Tiger Memon and Dawood Ibrahim as the Main Conspirators


As per the case of the prosecution, the 1993 bomb blasts were orchestrated by Tiger Memon and Dawood Ibrahim to seek revenge for the demolition of Babri Masjid in Ayodhya (Yakub Memon v. State of
Maharashtra, (2013) 13 SCC 1 para 148, 1253). Both Tiger Memon and Dawood Ibrahim have been absconding and Yakub, brother of Tiger Memon, who was not the main actor in the conspiracy is being
executed.


Commuted Co-accused played a larger role in the Conspiracy than Yakub Memon: Prejudiced on Account of being Tiger Memon's Brother


The TADA Court convicted 100 persons and awarded death penalty to 11 persons. In appeal, the Supreme Court commuted the death sentences of all the convicts except Yakub Memon. In comparison to
Yakub Memon, the 10 co-accused persons whose death sentences were commuted planted the bombs themselves and played a much more critical and direct role in the actual execution of the bomb blast
conspiracy. Several of whom even travelled to Pakistan for arms training. This shows Yakub Abdul Razak Memon who is facing an imminent execution only on account of being Tiger Memon's younger
brother."


Veteran intelligence official of R&AW, Late B Raman, had this to write on Yakub Memon. His article has been published after his death: Before he could board the flight to Karachi, he was picked
up by the Nepal police on suspicion, identified and rapidly moved to India. He cooperated with the investigating agencies and assisted them by persuading some other members of the Memon family to
flee from the protection of the ISI in Karachi to Dubai and surrender to the Indian authorities. The Dubai part of the operation was coordinated by a senior officer of the IB, who was then on
deputation to the ministry of external affairs. Neither the R&AW nor I had any role in the Dubai part of the operation. The cooperation of Yakub with the investigating agencies after he was picked
up informally in Kathmandu and his role in persuading some other members of the family to come out of Pakistan and surrender constitute, in my view, a strong mitigating circumstance to be taken
into consideration while considering whether the death penalty should be implemented."


Given the above, the reaction to Salman Khan's tweets is anything but a massive attack at the very basic fundamental right- Freedom of Speech. Lambasting someone, even if he happens to be a
celebrity, over holding an opinion is a very dangerous trend because it points to a sheer lack of tolerance amongst us. For an MP to talk about raising the issue of Salman tweets in the Parliament
means that we have seriously gone wrong somewhere because we are giving credence to what is being put out on twitter by a movie actor.


Why such vitriolic reaction? Even the whole question of Salman, "influencing people" was extremely hollow. What matters is whether the Judiciary will get affected by what a movie star thinks or
says? It's preposterous. Could Salman's tweets have led to riots in the country? Was there such a threat? Did Salman say anything that was remotely anti-national? In lighter vein, if Salman Khan
was so influential really, all the films that actor has supported on twitter would have become blockbusters. Clearly, that isn't the case.


Yes, Supreme Court dismissed Yakub Memon's curative petition but there, already exists a divided houseo on the merits and demerits of such a judgment. Did Salman Khan abuse the top Court of the
judicial system? Why single him out then?


Tiger Memon and Dawood Ibrahim still roam free. We haven't been able to bring to justice the criminals of 26/11 and yet we must crucify an actor for having an opinion. Yes, he did tweet, "Killing
an innocent is killing the humanity" and that was off the cuff but in our haste to hunt for the story of the day and to create a media circus, why did we forget it was in the larger context of what
he was tweeting.


As Salman Khan retracted his tweets and put out a statement, bringing an end to the controversy, one was left wondering if having an opinion will soon become unlawful.


If that's ever the case, let me end by saying that I have no opinion on this matter.
BOLLYWOOD NEWS
Catch us for latest Bollywood News, New Bollywood Movies update, Box office collection, New Movies Release , Bollywood News Hindi, Entertainment News, Bollywood News Today & upcoming movies 2020 and stay updated with latest hindi movies only on Bollywood Hungama.