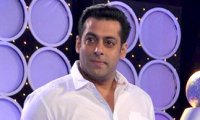 Last week, when curtains were totally down for Guzaarish, Salman Khan reportedly took a dig at the film as well as its maker Sanjay Leela Bhansali. Of course there has been clarification in this regard coming both from him as well as the news channel on which the comments were made, what with the video of the event clearly establishing that Salman was primarily hitting upon the genre of such films (which are message based) rather than Guzaarish in particular.


Nevertheless, the fact remains that there has been uproar ever since the news piece broke out. Some believed it on the face value and threw brickbats at Salman for 'supposedly' making such comments. Others felt that he was just being himself and it was something that can anyways be expected from Salman. In this week's 'Reflections', let's extend the debate further on.


What Salman said

It became the news of the week when Salman stated - 'Film ko ek kutta bhi dekhne nahi gaya'. He started off with a reference to Guzaarish, had a momentary 'Oops, sorry' moment and then quickly moved on to comment on genre of issue based films while referring to his very own Phir Milenge which was based on AIDS awareness but was a colossal flop at the box office.


Never known for being politically correct, one could well accuse him of running down his own film as well even though it has been over half a decade since it released in theatres. Nevertheless, one won't do that because of the image that he has created for himself after spending over 20 years in the business. Calling things what they are worthy of, Salman has never even been diplomacy personified, something which many call as his negative point but for others it is a strength.


History proves that

It wasn't many moons ago when Veer proved to be a failure at the box office. This was one film where Salman had put his heart and body for close to a couple of years. Making a period drama had been Salman's dream ever since the beginning of his career and even after Suryavanshi and Chandramukhi flopped; he wanted to experiment all over again. He channelled his energy into Veer which was rejected on the very first day itself. It was difficult, though not shocking for Salman, more so because the film came after Wanted where he had established his credentials as an action hero all over again.


However, Salman didn't sulk away in a corner. He actually came out within a fortnight of the film's release and actually pin pointed the issues that he had with Veer as well as its director Anil Sharma. He didn't get into a clarification spree but in his characteristic manner, he pretty much conveyed loud and clear that he knew the end result was problematic and hence had no issues taking the blame for its failure.


In the times when most actors are busy defending their films even a year after their release, here was Salman who accepted the film's failure and moved on. Ditto was the case with his Maine Aurr Mrs. Khanna as well which stays on to be one of his biggest flops ever. He acknowledged the trouble with the film and laughed away its failure.


The 'well wishers'

The trouble lies not just with an individual but a coterie which surrounds a celebrity. As can be evidenced in the recent case, it is apparent that the comments made by Salman were twisted around for effect, hence leading to a round of rumours, miscommunication and misunderstandings.


One would never know if Sanjay Leela Bhansali or Hrithik Roshan actually picked up the phone to clarify matters with Salman.


One would also never know if Salman made any effort to justify his stand by reaching out to them personally.


However, for the 'well wishers' of both the parties, this was pretty much an opportunity for them to jump in and 'prove their loyalty'.


'Aapko maloom ho woh aapke baare mein kya keh raha hai. Yeh toh bahaut galat baat hai Sir'


Now Sir also gets all fired up and this is where begins a round of allegations and bad blood, something that stays on to be the gossip of the week or fortnight (something that I, as a writer and you, as a reader, are pretty much enjoying right now). Now if only there would have been a face-to-face communication between Salman and Bhansali, perhaps things would have settled down sooner.


May be Salman meant every word that he said about Guzaarish and its genre.


May be he was just being characteristically himself.


May be Bhansali was just right in being hurt.


May be Hrithik really wanted Salman to be a little more discreet.


May be Salman eventually thought 'Why should I care?'


But then a conversation would have indeed helped the cause, something that the 'well wishers' would indeed be advising against.


'Aap kyon baat karte ho, pehle usko khud aapke paas aane do'!


Can everyone take it?

This is what brings one to a question - 'Can everyone actually take such failure in his/her stride?' Let aside failure, can everyone actually laugh at even a minor joke at his/her expense? Well, in an industry like Bollywood, hardly a few can.


Most celebrities have shunned those events where there is amusement expected at their expense. Fair enough, after all celebrities do live in the eyes of junta 24X7 and the last thing they would expect is for a joke to be playing on them LIVE with all the cameras around. Also, if a film of theirs is a failure, it only ends up making life further miserable for them.


However, even when there is a comment being made on the failure of a film, isn't it time for them to reflect on the meaning behind that joke as well. Of course when someone like Salman makes a comment, headlines are made internationally and coverage is far more extensive. But how about trying to realise the truth behind the statement?


And the truth is...

The fact remains that Guzaarish is a major box office failure.


Another strong fact is that the film has career best performance of Hrithik Roshan.


The fact also remains that it is a well crafted piece of cinema that did deserve a dekko.


And the biggest fact is that Sanjay Leela Bhansali has actually given his all to ensure that every frame boasts good enough significance in the context of storytelling.


However, leaving aside the crudity of Salman's statement around the genre of the film (yup, saying 'ek kutta bhi film dekhne nahi gaya' is fine with a group of friends but doesn't quite warrant brownie points when said on national television), there is another basic fact to that as well.


And the fact is that known for making sensitive films, Bhansali has well created an image of a sensitive person in real life as well. Another fact is that he makes sensitive movies with help of his sensitive crew.


However, a fact which is actually disturbing enough is that while doing so, he sensitively influences sensitive producers out there to shell out crores in hope of millions of those sensitive people (who spend money on films on Dabangg and Golmaal 3) to actually walk in theatres to get even more sensitive while watching a sensitive portrayal of the lead protagonist being shown on screen in utmost sensitive manner.


Salman Khan realised this with Phir Milenge, never stepped into such genre ever again and is laughing about it six years later. Will Sanjay Leela Bhansali take six years for that as well? Or will he actually shrug away his 'multi-crore sensitivity' and reinvent himself before it is six years too late?


The last thing that he would want is such statement to come his way all over again, whether intentionally or unintentionally.
BOLLYWOOD NEWS
Catch us for latest Bollywood News, New Bollywood Movies update, Box office collection, New Movies Release , Bollywood News Hindi, Entertainment News, Bollywood News Today & upcoming movies 2020 and stay updated with latest hindi movies only on Bollywood Hungama.