Radhika Apte's blazing avatar for a recent brand shoot has sent us into a tizzy! Oh Yes! This leggy lass gets all summery in her all red, all bold avatar. Radhika is one actress who fearlessly pushes the envelope and is pretty nonchalant about it. Her film choices and her stand on social media always gives us an insight into her progressive psyche. We appreciate her for bold choices and amazing attitude. She looks natural, charming and scintillating in a Tommy Hilfiger crop top paired with a bikini! Only recently she was trolled for putting up a picture in a swimsuit while chilling in Goa with a friend. She gave it back to her trolls and showed them that she does not scare easy by misogyny.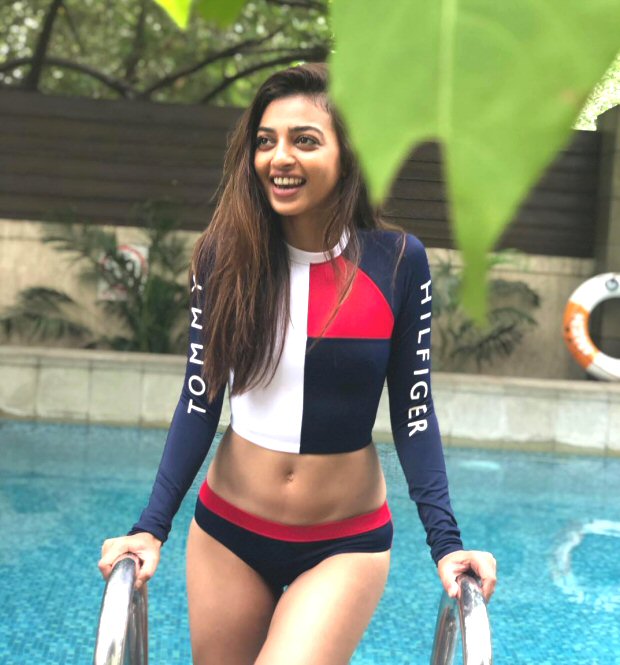 Radhika was in the news recently after she confessed slapping a Tamil actor for mistreating her. She also claimed that while it is wrong to generalise everyone, men in South (especially Telugu) industry are misogynistic towards women and tend to objectify them on and off screen. She even said that once a Telugu actor started tickling her feet for no reason while she was on the set between the shots. She got up and told him off sternly. He did not repeat this and later, she was told that he was reasonably powerful.
A reporter who asked Radhika about her bold scenes with Adil Hussain in Parched was met with a similar fate. We are very proud of you Radhika, continue shinning on and being an inspiration for all the women out there.
Her last release was Akshay Kumar's Pad Man. She received rave reviews for depicting a village belle from small town.
Also Read: 7 Unmissable moments of Radhika Apte and Rajkummar Rao on the latest episode of BFFs with Vogue S2
BOLLYWOOD NEWS