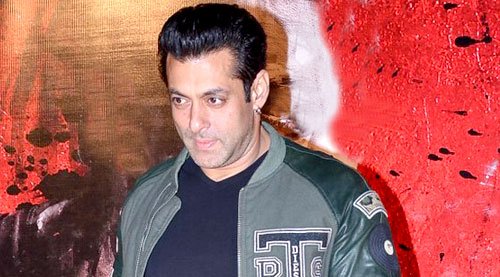 Firstly I too am a Salman Khan fan of sorts, & it's sad to know, that he wouldn't be doing what he does the best, that is entertain his fans. Yet all us Indians need to understand that we can't have both sides of a coin over a toss. On one side, we go all out fighting for justice against a rape case, and on the other side, we don't want a judicial system to grant a verdict over a hit and run case. At times we want to have an honest judicial system in our country, and at times, we want the verdict to be decided according to Facebook posts.


This is not how it works.


In fact it's sad that the System took so long to give away the verdict, else by now Salman Khan would have been coming out of jail. What amuses me, are posts dumb enough to say, that it was the fault of the person sleeping on the footpath & posts about how the judicial system is not convicting other criminals. Even Salman Khan might not be proud of having a fan as dumb as you. Yes one needs to be convicted against a crime as per the law; yes it would have been much better if the verdict came out at least 12 years ago. Yes, I still think Salman Khan is a great guy and a greater entertainer, and yes I do sympathize with him and his family and yes I too wish to see a very honest, effective and fair judicial system in the country that I live in.


In fact the most respectable thing for Salman Khan would be to complete his imprisonment respectfully and come out of it as a Real Hero and an honest responsible citizen of this country thereby setting an example. Producers who are losing money today, could then make a biopic on him, that would make more money that 5 of his last hits put together (mainly, because of better content). Yes in the last 13 years I'm sure a lot of good deeds have come out of him, but we can't forget how good the universe has been to him in the form of his success. Unfortunately this circle also had to be completed. And for people who think that the verdict is not fair, you guys need to stop dreaming and being delusional. This ain't a movie with a Hero fighting 500 villains and still standing with a smile on his face. This is the real world. If you were at the receiving end, you would go upto the gateway of India with a candle in your hand barefoot, to get the justice you deserve. It's time to be fair. And it's time to have some 'Dumb' idiots out of my friends list.


I'm amused by the dumbness and lack of basic sense in the so called fans of Salman Khan. A 'FAN' is "someone who admires and shows interests because of the positive attributes of a person". That's the definition even in Google, where these so called 'Fans' derive most of their general knowledge from. It doesn't mean, you behave blind and write whatever you wish to because you have free access to the Wifi. And what's shocking is that this utter dumbness is also being portrayed by some of our industry people. No wonder parents in the yesteryears would tell you, you need no brains to join the film industry. People are pointing out on people sleeping on the footpath and at the same time praying for Salman. Firstly, take away the footpath and take away the death. Drunk driving was the first error. So fans all of you need to be happy that our prayers and wishes were already with him. It could have even led to an accident with himself. He could have lost his own life.


Would you have still blamed the government, or the driver who never existed? At this stage it's essential to firstly be aware of the case before even commenting about it. Half the people don't even know what they are commenting about. Salman to be freed because, he's a good man or to be freed because he wasn't driving, or to be freed because he wasn't drunk, or to be freed, coz there was a stupid man sleeping on the footpath and we need to punish him instead, but oops he is no more.


Do you guys even know why you are criticizing the verdict? Do you guys know the truth that you are defending? And those who think it is a sheer accident, yes till the car hit the man, it was an accident. But fleeing away and not even taking injured people to the hospital can never be an accident. That too when you were supposedly not drunk.


This just doesn't hold true for any superstar, but this is for each and every one of us. So stop being blind, shallow and dumb. And stop using stupid #?prayfor? hashtags as if there was an earthquake in Bandra yesterday. He is not ill, he is fine. For a man of his stature, he has made a great career all by himself, and he is strong enough to get himself through this, in the course of time. Support him for the goodness that lies in him, but don't make dumb statements against the truth or the attempt of law to set a good example. See him sail through this, and emerge out stronger. That would be example of a good Fan.
BOLLYWOOD NEWS
Catch us for latest Bollywood News, New Bollywood Movies update, Box office collection, New Movies Release , Bollywood News Hindi, Entertainment News, Bollywood News Today & upcoming movies 2020 and stay updated with latest hindi movies only on Bollywood Hungama.