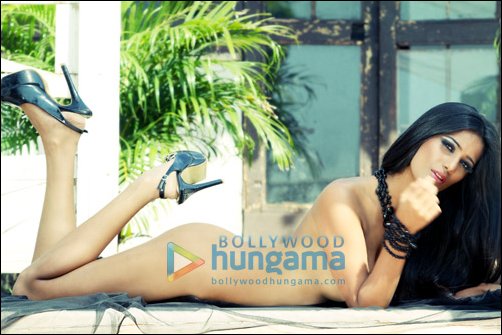 Last night's match may have been one of the biggest IPL finals we have witnessed till date, with Shah Rukh Khan's Kolkata Knight Riders defeating the Chennai Super Kings, Bollywood and albeit all SRK fans were jumping with joy.

SRK himself who seemed over the moon at the stadium is on a high post the victory. But on the other hand, we have model-actress Poonam Pandey definitely creating a stir with her recent post.

Poonam tweeted, "Wowwwwwwwwwwww what ever team i supoort alwayz wins #IPL #KKR #SRK so as i Promised a Pic is on its way #Dare2BareAll". Well once the match culminated with KKR lifting the trophy, Poonam held true to her word (this time), by first posting, "WARNING 18 & under should not try looking up the pic. that said i do not take responsibility for anyone under age", later she backed it up with, "Here is a Pic as i PROMISED"