The world is again raving about your performance?
Yes, I guess I am lucky to be getting so much praise for Special Ops 1:5. But I am impervious to both brickbats and roses. I neither get carried away by praise or perturbed by criticism.
I thought the wig you wore presumably to look younger was uncalled-for?
(laughs) It was the team's creative call and I quietly went with it.
"OTT is a levelling ground; there are no big stars and small stars here, only actors" – K K Menon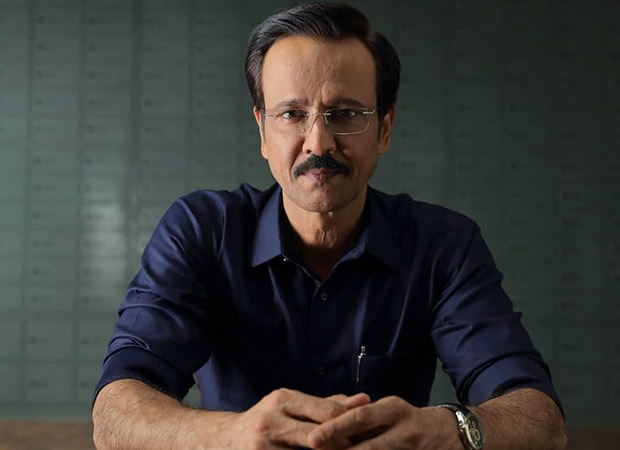 You need no props to look young. Tell me about your secret formula for eternal youth?
(laughs) It is self-discipline I guess. I keep myself fit with work-outs, though not of the gym kind. I don't check out my physique in the mirror all the time. That would be very narcissistic. But yes I keep myself as fit as possible. Plus, I am a very sporty person. I play a lot of tennis. It not only keeps you physically fit, it also clears your mind completely. While you are playing you just focus on the ball.
So that's the formula for staying young?
Also, focus on the present. Don't get into that whole thing about, 'Now I'm a wise man, I know it all.' Don't start on that hamaare-zamanein-mein business.
How did the prequel to Special Ops come about?
I don't think (producer, director) Neeraj Pandey works by a fixed plan. He doesn't strategize businesswise. But yes, my intelligent guess is that he must have seen a continuation in the story creativity-wise. He wanted to explore more on where my character Himmat Singh came from. He also restricted the storytelling to 4 episodes, not stretching it endlessly. Stories like these happen in many people's lives. The idea is to make the story interesting and taut.
I am sorry, but I disagree with you. Stories like Himmat Singh's do not happen in everyone's life. He has an extraordinary life.
I guess you are right. The endeavour is to make the audience believe in what Himmat Singh goes through. My deciding factor in choosing a role is believability. Even if it is a fantasy I need to be convinced about the area covered by the fantasy factor.
In no time at all, the OTT platform has arrived at a saturation point. Do you find yourself getting extra-choosy?
I have always been choosy. As for the overkill on the OTT platform, adulteration will happen in any instant art: cinema, television, now OTT. Even the social media is a victim of adulteration. It can't be helped. One can't be cowed down by dilution. You just have to keep doing the work you believe in. Which is what I have always done.
I have to tell you, unlike many feature films you have done in the past where you had to carry the whole film on your shoulders you have some very capable co-actors in Special Ops?
Oh, that's a blessing. Almost every one of my co-stars held his own. That helped in getting the believability right. Aftab Shivdasani who plays my partner is such a surprise, and focussed.
Do you miss working in more films because of the lack of able directors?
I don't look at it that way. I look only at what's on my plate. And I am very particular about what I consume. Likewise, I work to express myself. My idea of doing a film or a series is that it should outlive me.
So will you continue to do sparing work?
I would rather not work than do work that irks me. I believe in doing the work where the director and script work for me. Many of my films in the past where I worked very hard, didn't get an audience because they weren't released properly.
Do you think the OTT is a blessing for an actor like you?
It's a levelling ground. There are no big stars and small stars here, only actors. There is no star system here. The stop button is in the viewer's hand. He decides what to watch, not middlemen like film distributors. Of course cinema has its own charm. The culture of mass psychology works there. If one person laughs everyone does. The OTT experience is like novel-reading. To each his own experience. And believe me, the OTT audience is intelligent. He knows his mind. He won't suddenly start dancing at home to Sheila ki jawaani. The OTT is an individual experience. The creative juices flow differently at home. Hence content is king on OTT.
Special Opps ends with Karan Tacker promising another season?
Haan, Neeraj Pandey ne soch liya hai ki banayega. Kab banayega, kaise banayega wohi jaane.
What is coming up next for you?
A couple of projects. But I can't talk about it. You know how the bloody contracts are these days. Nowadays the lawyers in production houses are more powerful than writers.
Also Read: The Ghazi Attack gets 'UA' with 2 verbal cuts, no derogatory references to Indians, please
BOLLYWOOD NEWS - LIVE UPDATES
Catch us for latest Bollywood News, New Bollywood Movies update, Box office collection, New Movies Release , Bollywood News Hindi, Entertainment News, Bollywood Live News Today & Upcoming Movies 2023 and stay updated with latest hindi movies only on Bollywood Hungama.