Dear Mr Sunny Deol,
I write this letter with a heavy heart but it's important for me to do so because you've been one of my favourite actors. Since I am a 90s kid, I discovered your awesomeness a bit late. It was with Gadar – Ek Prem Katha that I realized that you're one of the greatest entertainers ever. The way your character, the lovable Tara Singh, goes all the way to Pakistan to get back his wife and not only bashes up baddies (and uproots a hand pump) but also gives them a lesson in humanity was simply amazing. No wonder, it turned out to be your career's biggest hit and one of the biggest of Indian cinema. Of course, not just me, you managed to procure crores of fans, many of who have loved you since your first film. They love you for your angry man image. But at the same time, you have also projected your sensitive side. Your smile is innocent and from the heart. Your gentle giant image of being the protector as well someone who's loving and caring is one of its kind and no actor is in that league.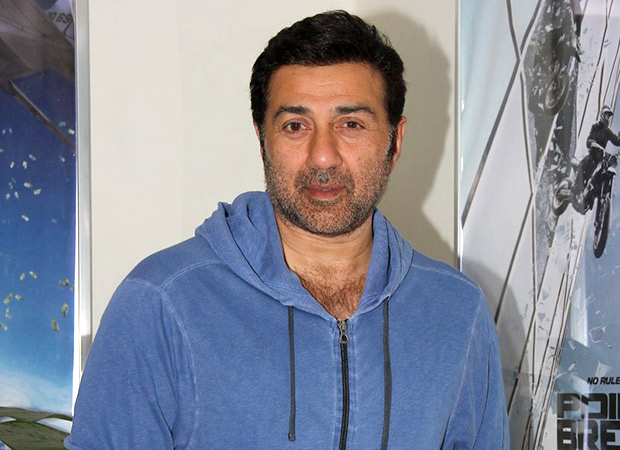 Recently, I happened to see your film Yamla Pagla Deewana Phir Se. The trailer looked bland and the second part was disappointing. But still, there was hope that it'll turn out to be a fun entertainer. I was sure you and your team would have learned from the mistakes committed with Yamla Pagla Deewana 2 and would ensure that audiences don't feel dejected this time around. Alas, I was wrong. Yamla Pagla Deewana Phir Se turned out to be worse than the second part and this is a view echoed by lot of your admirers. There were hardly any laughs by viewers in the cinemas. It's shocking such a script got approved in the first place. The box office figures also indicate that the film just didn't pick up in the weekend as word of mouth was horrible. The lifetime is expected to be less than Rs. 10 crore.
Yamla Pagla Deewana Phir Se is not the first disappointing flick from you in recent times. After Gadar – Ek Prem Katha in 2001, you did 29 films and 90% of them are disappointing and forgettable. Except for Indian, Maa Tujhe Salaam, The Hero: Love Story Of A Spy, Apne and Yamla Pagla Deewana, the rest of them were all flops with the only the first and last mentioned being certified hits. So out of 29 films in 17 years, 23 have been outright flops and only 2 have been hits. That's a terrible track record for any actor. On the plus side, it's great you're still surviving as a male lead. That's because audiences have always showered love on you. Sadly, you've taken them for granted.
On Friday February 5, 2016, I went with a dislocated shoulder all alone to watch Ghayal Once Again's 6:30 pm show at Gaiety-Galaxy theatre. I was waiting for the film excitedly and was pleasantly surprised to see that the show was sold out. The way audiences reacted on your scenes was terrific. They were constantly hooting and whistling while you as Ajay Mehra tried to coordinate with the kids and save them from the baddies and also bash up that goon in the local train. Ghayal Once Again would have been your biggest hit in a while but sadly, the film slipped at a lot of places. It had its moments but not in entirety. And I feel this has been a problem with a lot of your films off late. It fails to pack a punch and if it does, it's not consistent.
Hence, I request you to make sure your scripts are as flawless as possible. Get help of experienced and popular writers like Sajid-Farhad, Milap Zaveri etc. They are massy and just like you; know the pulse of the audience. Make sure there's no space for mediocrity. Yamla Pagla Deewana Phir Se's basic premise was interesting and could have made for a fine film. But the poor script ruined it all. After ensuring the script is first-rate, please get a good director on board too. If that's not possible, please take help of say Rohit Shetty or David Dhawan. Their inputs will be invaluable. In fact, have screenings months before the release and ask for feedback. Aamir Khan does it often and doesn't hesitate to change, add or remove scenes as per the response.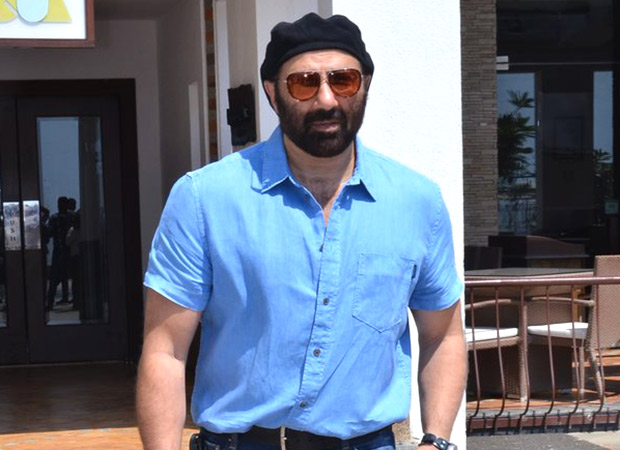 Your last year's comedy Poster Boys was a decent attempt but it looked substandard because of poor production values. It got its maximum viewership on television but a success in cinemas is also needed. Hence, please make sure your films looks rich and appealing so that audiences would feel tempted to see it in a cinema hall rather than wait for its television premiere.
Not many actors have fan following as you do. Please respect that and please get things in order. It's never too late. And please ensure you can follow these steps for your next film Bhaiaji Superhitt as well. I know it's scheduled to release in the next 1 ½ months but if you have doubts that it's not up to the mark, please delay the release despite the fact that it's already been in waiting for release since years. But I am sure you'd rather have a good product in hand which arrives late rather than a bad one on time. Make it as funny and as entertaining as possible and only then release. Your fans have suffered far too long. Now it's the time to give them back. And once you give a well-made and hopefully successful film, it can positively impact your future films as well. Remember how Indian took a flying start thanks to the goodwill of Gadar?
You are even launching your son Karan in Pal Pal Dil Ke Paas and I hope you take utmost care with that flick too. Let his debut film not suffer the fate faced your other recent films.
This letter has been written out of concern and the admiration that I have for you. I fear your acting career would come to an abrupt and disappointing end and nothing would sadden me and your millions of fans more. You deserve to do a lot of amazing films and reconsolidate your position in the industry because you still have it in you. This letter is to motivate you and to let you know how much we care for you and how much we fear losing you from Bollywood. So, all the best and go rock the show!
I hope this letter is taken in the right spirit, if it ever reaches you. And apologies if any of my words have hurt you.
Yours Truly,
Fenil Seta.
Also Read: Flashback Friday: When Sunny Deol opened up about 'new girl' Sridevi and threatened to HIT any reporter misreporting his AFFAIR with Amrita Singh (watch video)
BOLLYWOOD NEWS
Catch us for latest Bollywood News, New Bollywood Movies update, Box office collection, New Movies Release , Bollywood News Hindi, Entertainment News, Bollywood News Today & upcoming movies 2020 and stay updated with latest hindi movies only on Bollywood Hungama.