With another season of Kaun Banega Crorepati upon us Amitabh Bachchan walks the talk with Subhash K Jha.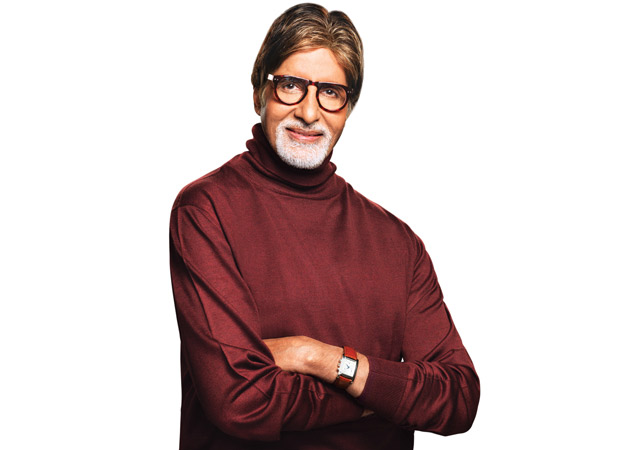 Another season of KBC. It's been 18 years of you and this amazing event. I still remember that moment when you decided to do it in spite of advice not to. How do you look back on the experience?
Yes, 18 years since the start of KBC and it's the tenth season, nine of which have been conducted by me, one done by Shah Rukh. Hesitancy and apprehension were prime when it was suggested to me and the fear, of what others felt would be diminishing my 70 MM film projection to a 25-inch TV screen. But circumstances were not very conducive. I never did have a 70 MM film projection ever, irrespective of what the market and Industry may have believed, more so at the juncture when KBC came my way, I had already begun reading my 'The End' credits!
What do you mean?
I had no work, no money and a bagful of ill-mannered threatening creditors. Apart from the creativity of venturing into TV, something that I had always kept in the back of my mind years earlier, it was giving me an opportunity to, not entirely, but in a small way indicate to those I owed money, that I was working at it. This effort along with some financial guidance helped me pay off each and every person. But the experience of KBC was much larger, in more ways than one.
Would you say KBC has given you a chance to know people from every walk of life, better than you did before KBC?
Yes, I'd agree with that.
Do you remember your most memorable interactions on KBC?
Oh, each and every interaction on KBC has been, not just memorable, but a learning of a lifetime. Who we are as a country, as Indians, what is it that human bearings contend with... what motivates them, what extenuating circumstances humanity battles with each day. The varied emotions that each of us carry. What life does the rest of the country live, as opposed to us, who live cocooned lives. There have been alarming and disturbing stories of social and moral struggles, of the strengths and weaknesses, we tend to overlook in others. And in conclusion, what an incredible India we have that resides within each of our 1.2 billion souls!
The show will obviously take up a lot of your time. Are you going to cut down on your film shooting for now?
No, film projects and KBC shall go side by side.
Please tell us about your film assignments in some detail, if possible
I have just completed my work in a Sujoy Ghosh directed film called Badla, starring Taapsee Pannu, Amrita Singh and some exciting newcomers. Then there is Thugs Of Hindostan of which already there is much news, releasing on Diwali. Nagraj Manjule who made the Marathi blockbuster Sairat is doing one with me called Jhund and that should start soon after KBC ends by November. I am also with Karan Johar's Dharma Productions in Brahmastra with Ayaan Mukerji directing the lead superstars, Ranbir Kapoor and Alia Bhatt. There is Aankhen 2 with Anees Bazmee and a host of very desirable colleagues. I shall be doing a film with Rumi Jafri, and a film as a gesture to help a member of my staff. There are also several other concepts being worked on, but more of that later …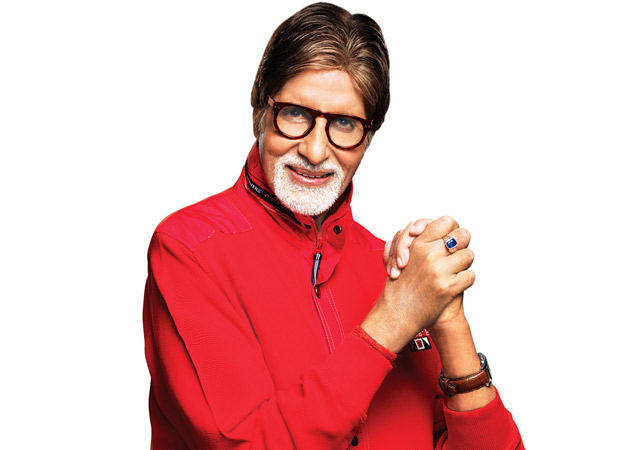 How is the experience of working with Aamir Khan in Thugs Of Hindostan? A lot is being discussed about your look in the film. How was the look decided? I know you hate false beards, etc. What made you agree to the elaborate facials?
Working with Aamir has been delightful. We are together for the first time. He is an actor, producer, director, assistant director, writer, distributor, exhibitor, marketer, publicist, hair make up and costume designer, and proficient in many other hidden aspects of filmmaking that exist. And so one waits for a few gems from these multifarious attributes, during our work days, to come flying our way as a learning experience. As for The LOOK has been the work of some very talented design and concept ladies. And the hair all over my face, remains an irksome sticky issue.
You've just done a guest appearance on Helicopter Eela? What was it like shooting with Kajol after so many years?
Kaajol was not with me in that blink and you miss presence!
Finally, Amitji, a great deal is expected from someone as influential as you whenever a crisis occurs in the country. Do you think these expectations are justified and are they difficult to live up to?
I think the content of my Blog has addressed some of these issues. But to answer your query you may first have to answer one yourself. Or perhaps face an interjection from me. Your observation 'from someone as influential as you' is directed in a manner which you and the reader shall have understood in a way I do not agree with. I shall accept to be an 'influential' person if what I proclaim in my campaigns for Polio, TB, Hep B, Swach Bharat, Beti Bachao, and the several other campaigns that bring notice to moral and social malaise and integrity, is accepted and brings positive results. Any other kind of 'influence' that you or any other may imagine, is an imagination, a mirage, a delusion, a self-deception! An influence in your mention... I am none such!
But there very high social expectations, admittedly unfair, from you?
Having said that, I shall accept, that being in the terrain we traverse, it is to be expected. How one contends with it is a personal decision. My individual thinking may not be in line with the general strain of thought, or vice versa, and I as a free individual in a free country shall have the right to keep it, or express it, for public consumption. In today's world of immediate and rapid communication consumption, what you say or not say, shall always have comment, discourse and debate, which at times can and will become vile, vicious and at most times intolerable. It shall always be my decision to assess whether the motive of such deliberation has been achieved, or is mere attention seeking stratagem.
BOLLYWOOD NEWS
Catch us for latest Bollywood News, New Bollywood Movies update, Box office collection, New Movies Release , Bollywood News Hindi, Entertainment News, Bollywood News Today & upcoming movies 2020 and stay updated with latest hindi movies only on Bollywood Hungama.