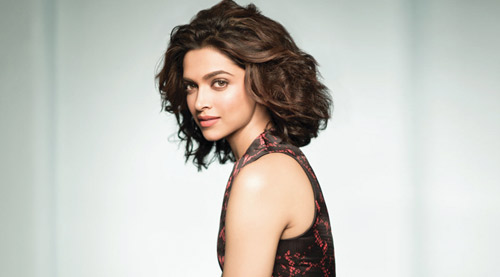 Deepika Padukone on finding herself, being Number 1, dealing with depression and being

Piku.

What was your point of interest in doing Piku?
When director Shoojit (Sircar) and writer Juhi (Chaturvedi) were narrating the script to me, they read out the first

scene and then they stopped. They wanted to see my reaction and I remember asking them, "When can we start shooting this

film?" In just that one scene, I could see Piku's life. That one scene summarized the chaos of her life, the father-

daughter relationship, how she is a girl of today who is forever multitasking and taking care of her work as well as her

family. I could instantly identify with the character of Piku. When I say that I'm just like Piku, people

doesn't understand it. People say, 'Arre but you don't get angry like Piku, your parents are not so old etc'. For

me, the character is in the layers. Piku is a correct representation of today's youth. She is a modern,

progressive girl yet she's so rooted to her Indian culture and values.

Out of all the characters that you've played is Piku the closest to you in personality?
I'd say I'm a mix of Naina Talwar of Yeh Jawaani Hai Deewani and Piku. Like them, I'm also a contemporary

girl rooted to my Indian values.

Did you anticipate the kind of success Piku has got?
Well, for every film one hopes that people like it but this one has gone on another level. People are taking ownership of

the film. They are saying that this is their life. Every father and daughter is relating to it. None of us expected such

a warm reaction.

From Om Shanti Om to Piku, you've clocked about eight years in the industry. You went through a pronounced low

phase in your career also. What happened in that lean phase? Did you introspect about your film choices, your process and

strategy? How did you find your reset button?
I don't think my process of choosing films has changed. I've always relied on my gut instinct. I have to love a

character, only then can I step into it and make the audience believe in it. But yes, post Love Aaj Kal when 5-6

films of mine didn't work, I did see a slump in my career. I was still being written about but people were not

appreciating my films or my work. In hindsight, I think this was an important phase to go through because it made me what

I'm today. That phase gave me clarity. It made me pause and ask myself, 'Who am I?' and "What films do I like to do?' It

was only after that low phase when I truly found myself as a person and thus as an actor.

In your case, you also dealt with a heartbreak publically. It's almost like you've grown up in front of your audience.

Did that also impact you in your growth as an actor?
It's not just heartbreak but all the other experiences that I've had career wise or with my friends and family that have

made me into the person and actor that I have become. A lot of personal and professional factors actually.

Which director unlocked the actor in you?
Homi Adajania. At a time when I felt stuck, he made me believe in myself. I couldn't have managed my performance in

Cocktail if he wasn't directing it. Farah (Khan) and Imtiaz (Ali) also contributed but Homi is the one who really

unlocked the actor in me.
Tell me
when did you first realize that you could act?
Nooo. I don't feel like that even today. How can I say so?
Ok. So I'll tell you. That walk that you did in Cocktail, with such attitude that made everyone sit up and
really notice you.
(Laughs) Yeah! I'm reaping the advantage of that one shot from Cocktail! But you know, that entry walk was done towards
the end of the shooting. By the time they shot it, I'd been in Veronica's character for so long that I could summarize
her in that one walk. I'll tell you something strange.
What?
I never see my takes. These days I'm shooting with Sanjay Leela Bhansali for Bajirao Mastani and he keeps asking
me to see the takes and tell him which ones I like but I always tell him that you are the director, you see it and tell
me if it's okay or if you want me to do one more take.
Do you like to see yourself on screen?
Once the film is done then I like to watch myself. I know some actors say that they get very self-conscious watching
themselves on screen especially if they have to cry in the scenes, they don't like the way their face contorts but I have
no such issues.
What is that one thing that Bollywood has taught you?
Patience! In terms of my day-to-day life, dealing with people, my relationship with my work.
And how do you deal with the side effects of Bollywood-the controversies and the criticism?
I meditate. I breathe out what I can't control and focus on the positives.
And what about the trolls on social media? These days there are so many fan wars also. How do you deal with that?

What? Fans fight among themselves? I had no idea. I never look at comments. I like to be clutter free. I respect that
people have an opinion but I don't want to know every opinion out there that people have of me. That can really mess with
your mind. I like to keep it light.
Who is your biggest critic?
My sister, Anisha.
Recently you came out and ...spoke about your struggle with depression. From where did you gather the strength to talk
about such a personal battle?
I got the strength to talk about it from the people around me. My parents have been very supportive, in fact, it was my
mother who identified that what I was going through was actually depression. My family and friends never let me feel as
if something was wrong with me. They made me feel that what I was going through was okay. They supported my decision to
take medication for depression. When I realized I was depressed then I started reading up about it. When I read that one
in four people are depressed, I felt that I'm not the only one. I also felt that how many people must be feeling
suffocated to fight this battle all-alone. I just wanted to reach out and tell them that even I'm like you and its okay
if you feel like that. It happens.
It's quite
brave of you to come out and talk about it but there is a lot of cynicism whenever celebrities talk about personal
challenges.
Yeah. I'm sure people must have said that it's a publicity stunt or that I'm talking about the cause to promote a film
etc.
Yeah. It's a publicity stunt or some big Pharma company is sponsoring you to talk about medication for depression etc.
How do you tackle that?
There is no calculation to what I'm feeling or my decision to talk about it. My job is to sell fantasies but when I
decided to talk about it then I didn't think about the consequences at all. I didn't think if it would affect my
professional life or my endorsements. I did it because I felt I needed to give back to people. I wanted to give them a
hand and say its okay if you are there because I've also been there. That's the first step isn't it? To accept what you
are feeling. I read many articles that called me brave for speaking about it but I don't think like that. I just did what
I felt I needed to.
The controversy regarding the My Choice video also went viral. You recently said, "No one wanted to know my opinion on
the video." You could have tweeted your opinion but you didn't. So now please tell us what do you feel about it?
It was a little disheartening the way it panned out with people reacting so strongly but I always keep the larger message
in my mind. There is always a positive side to everything and I'm just glad that it made people a little more aware about
women and their choices. I just had an issue with a couple of lines but its okay.
It's good that you are taking on issues and causes. Is it a conscious decision to be more socially responsible? Can we
see you as a Goodwill Ambassador of the United Nations like an Angelina Jolie?
Why not? So much good has happened to me in the last couple of years. If by speaking about causes like depression and
women empowerment I can impact people's life in a positive way then why not?
With so much on your professional plate, how do you balance your personal life?
I thrive on multitasking. In this one-year, my depression and Piku have been the two highlights of my life. Both
have highlighted the importance of friends and family in my life. The people who you love and those who love you are the
most important part of your life but we take them the most for granted.
When you gave your first shot in Om Shanti Om, did you ever envisage a career like this? Did you think that
banna hai toh Number 1 banna hai?
Never. I always thought that karna hai toh achcha karna hai.
Do you still feel like an Outsider in the industry?
Not anymore. I can feel the love. I belong here now.
So what is Deepika Padukone's mission statement these days?
Live, Laugh, Love.
BOLLYWOOD NEWS
Catch us for latest Bollywood News, New Bollywood Movies update, Box office collection, New Movies Release , Bollywood News Hindi, Entertainment News, Bollywood News Today & upcoming movies 2020 and stay updated with latest hindi movies only on Bollywood Hungama.