The much-in-the-news Sadak 2 finally released last Friday, on August 28, and was panned by one and all. There was already a lot of negativity surrounding the film as it was linked to the death of Sushant Singh Rajput and the nepotism debate. Yet, the trade and a section of audiences were looking forward to it as it was a sequel of a hit film. The presence of Alia Bhatt, a rising star, added to the hype, and also the fact that her father, Mahesh Bhatt, was returning to direction after nearly 21 years. The father-daughter duo coming together for the first time was also newsworthy. Besides Alia, the film starred Sanjay Dutt, Aditya Roy Kapur with an omnipresent Pooja Bhatt also in the cast. But alas, the film, which released on Disney+ Hotstar, failed to impress audiences. Almost everyone felt that the film was devoid of logic and common sense and that exactly how it got approved.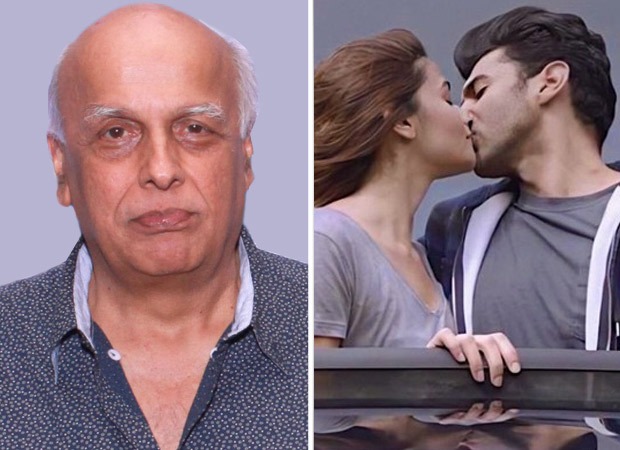 "A film that should have never been made…"
We spoke to trade experts as to what went wrong with the film and they were quite ruthless in tearing it apart. Trade analyst Taran Adarsh says, "So many things went wrong. When you call the film Sadak 2, comparisons with the first part would be inevitable. In that respect, the film falls flat. Sadak (1991) had a very gripping plot. It kept viewers on the edge of their seats till the last minute. That didn't happen at all in the case of Sadak 2. Also, Sadak had great music. Songs like 'Hum Tere Bin Kahin' and 'Tumhe Apne Banane Ki Kasam' are fresh today, even after 29 years. As for Sadak 2 songs, you hear it once and you'll forget it the next moment. Lastly, Sanjay Dutt and Pooja Bhatt had given very good performances in the first part but the USP of that film was Sadashiv Amrapurkar as the villain Maharani. The character had become a rage at that point of time. People used to whistle in his scenes the way they used to do for Mogambo in Mr India (1987) and Gabbar in Sholay (1975). Makarand Deshpande played the antagonist here and he's a very powerful actor. I also like Jisshu Sengupta a lot – he's a fantastic actor. But I didn't like them at all in this film."
Even Vishek Chauhan, owner of Roopbani Cinema in Bihar, feels that there are many factors that went against the film. He reveals that he couldn't see it fully as "Life is too short to be wasted on such sh*t"! He adds, "Sadak 2 is a film that should have never been made. The first film also was not in Mahesh Bhatt space. Zakhm (1998) was a film that suited his sensibilities. Had he made a film like that, he would have been more at ease. But he chose Sadak 2 chiefly to make money. I don't see any other reason. They just monetized a brand. They got Sanjay Dutt back from the first part and were fortunate to have the talented Alia in their house. So they casted her as well. And by announcing Mahesh Bhatt's comeback to direction, they further enhanced the value of the film."
Trade analyst Atul Mohan states, "Khaali paisa banane ke liye banaya hai picture. The generation changes every 5 years. We don't even remember which film had worked 5 years ago. And here, they made a sequel of a film which came 29 years back. Moreover, the action in the first part was so raw. And look what they have made here."
A prominent distributor, on condition of anonymity exults, "The fact that it was sanctioned was the first thing that went wrong. 15 years back, a film like this could have worked. The audiences were more tolerant then. The story is old school, the treatment is bad, the performances are atrocious, the direction is weak, the music doesn't work – there's nothing in the film that is upto the mark. You have wasted a phenomenal actress like Alia Bhatt. It's horrible!" He also adds, "They didn't even show Pooja Bhatt in a single scene. If you have such a complex about your looks, why cast yourself in the first place?"
Was Mahesh Bhatt's comeback decision a mistake?
So was it a mistake on the part of Mahesh Bhatt to make his comeback as a director? Taran Adarsh opines, "I don't think he made a mistake by returning to direction. But as a writer, it was a mistake. Every director, actor, technician has the right to keep working if they want to." The distributor however says, "Yes, it was a mistake. Look at Yash Chopra. Till he was alive, he had an Aditya Chopra who understands today's sensibilities and today's world. He had a voice that Yash ji heard and implemented his thoughts. So, somewhere you need somebody who's connected to the ground reality so that you can create content that relates with today's audience. I don't think Bhattsaab is following this approach." Atul Mohan believes, "He obviously made a mistake. The dialogues were dated. The characters were not defined properly. Gulshan Grover was criminally wasted and was seen only in two scenes. He was treated like a junior artist. In short, there was nothing 'vishesh' in Vishesh Films' Sadak 2!"
Meanwhile, trade analyst Amod Mehra minces no words as he says, "The decision to take Mahesh Bhatt as the director was only wrong. If you tell a 73-year old man, who has retired for the last 20 years to comeback in today's times, you can't expect him to know what's happening in the world. The whole concept, direction and story idea were outdated and absolutely uncalled for in today's times. In the first part, the hero-heroine track at least had its emotions at the right place. Here, there's no emotion. The director has zero idea what today's generation wants. So, Mahesh Bhatt should not have directed this film in the first place."
Time for Mahesh Bhatt to retire?
A few members also felt that it's time for Mahesh Bhatt to hang up his boots. The distributor tells, "Yes, he should retire. It's about time that the next generation like Vishesh, Sakshi and Alia Bhatt take over. Vishesh Films is a brand which has been relevant since many decades. You can't have your kids lingering around while you keep doing your sh*t. Give them some responsibility. They might go wrong once in a while but eventually, they are capable of delivering. And having interacted with them, I can tell you that they are sharp kids and they know what they are doing."
This distributor also grouses, "Also, upto a point, every Vishesh film had terrific music. Even that's gone out of the window now." However, Amod Mehra disagrees, "I don't mind the bad music. In many films, the songs have not been memorable. Who remembers the music of Uri – The Surgical Strike (2019) or Badhaai Ho (2018)? So that is not a problem. Even the casting is spot on. But the concept is so wrong and it is given to an old gentleman to execute whose cinema today is dead a long time back. Basically, Mahesh Bhatt has lost the plot. There's no sensibility left in him." He adds, "Mahesh Bhatt was already retired and for some reason, he was brought back. And the makers and the studio dug their own graves in the bargain."
Taran Adarsh remarks, "Film ki kahani dekh ke toh wohi lagta hai that he has gone back to the 90s. Even if you have not written the film, you still have a responsibility if you are the director. That's why a director is called the 'captain of the ship'. But in this case, he is credited as the co-writer. How could he choose such a plot? Yeh aaj ke daur ki kahani nahi hai. Today's audience is very different."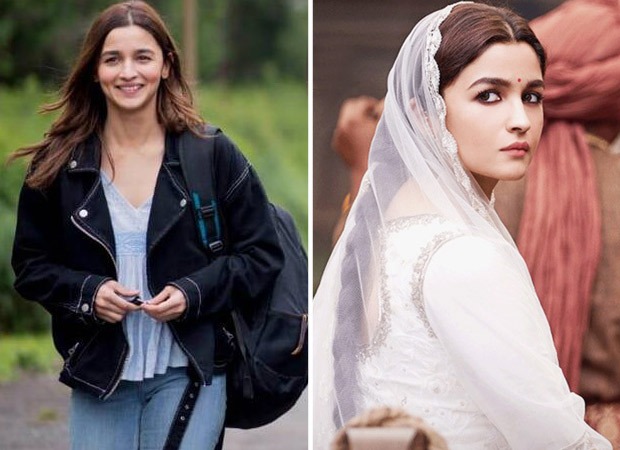 Double 'Kalank' for Alia?
The film's selling point was Alia Bhatt. She's one of the top stars but for her, this is a second, consecutive jolt as her previous film Kalank (2019) also bombed badly. So should she be careful from now on about her film choices? All the experts however refused to pin the blame on her. Taran Adarsh observes, "Alia is already careful. She's a very talented actress which nobody can deny. The kind of performances she has delivered in the past is very good. Regardless of whether a film works or doesn't, one can't put the blame on Alia's performance. And here, she's teaming up with her father. She deserves a role that justifies her talent. She deserved powerful lines and powerful scenes. That doesn't happen in Sadak 2." The distributor says, "This is a choice of Alia which I hardly oppose. You'd do that much for your parents. But I am sure had this film been offered by anyone else, she would have denied."
Vishek Chauhan agrees, "She did it for emotional reasons and I don't think she had much of a choice. If your father asks you to be a part of a film, I don't think any son or daughter would refuse. Alia is one of the most talented actresses we have had in a very long time. I see a very fantastic future ahead for her. Sadak 2's debacle would not be held against Alia. This is a Mahesh Bhatt f**k up."
Amod Mehra opines, "Nobody choses hits or flops. You might be highly talented but if luck is not on your side, nothing happens. A couple of films of Alia Bhatt have done decent business. But those films were very bad and it still worked because luck then was on her side."
Atul Mohan states, "Her father has been a big director and she has never got a chance to work with him. So she must have had the desire to do a film for her home production. She would not have known the outcome then. In fact, when Sadak 2 was announced, there was excitement because of the casting and Mahesh Bhatt's comeback. People were curious how the story would move forward and whether Alia would play Pooja Bhatt's daughter."
The impact of negativity and trolling
The film also got massively trolled and set a record for most dislikes of all time on YouTube. On IMDb as well, it has been rated as the lowest rated film ever. How much did this negativity affect the film? Taran Adarsh says, "Trolling and negativity were secondary issues. None of the critics liked the film. They didn't have any negative agenda and were watching it with a clean slate. And there have been times when critics didn't like a film but audiences have loved it. Here, the response was unanimous."
Vishek Chauhan believes, "Trolls might collectively come and give the lowest rating to the film on IMDb. But usse kya farak padta hai? They tried to do the same with Gunjan Saxena – The Kargil Girl (2020). But still, it got praises from audiences across the board."
Atul Mohan, on the other hand, believes, "Trolls do it for fun. They are sadists and mentally disturbed people who find joy in attacking someone anonymously. So they should not be taken seriously. They should be ignored. Those who wanted to see the film did see it, regardless of whether or not they believe that Mahesh Bhatt is connected with the Rhea Chakraborty case. I won't deny that the negativity did affect but the impact was limited."
Amod Mehra says, "Trolling is here to stay. If a celeb tweets anything, someone is bound to criticize him/her. There are a lot of people on social media who are indulging in such acts for timepass. If Sadak 2 was well-made and was compelling, people would have kept aside their anger and enjoyed it."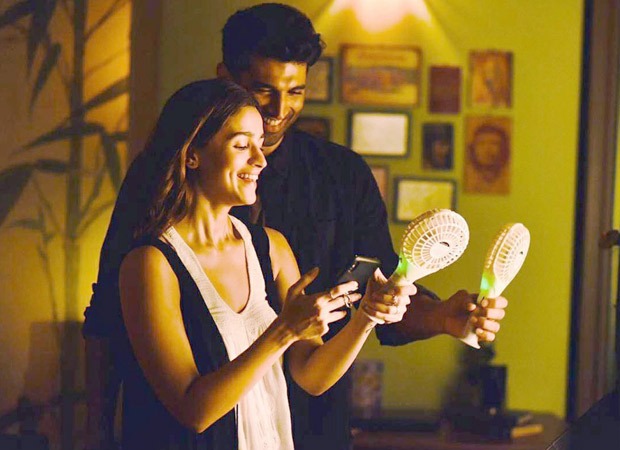 Sadak 2's box office outcome?
Sadak 2 released on the OTT platform. When asked how much it would have earned at the domestic box office had it been released in cinemas, Taran Adarsh answered, "Pehle din, fir bhi log chale jaatein because of brand value. However, I genuinely believe that the word of mouth spreads faster than fire. Pehla show aapko batata hai ki aap aasmaan mein baithne waale hai ya zameen par girne waale hai. So it would have worked a bit on the first day. But from the second day and especially after the weekend, I don't think it had a chance. There's nothing in the film for single screen and multiplex audiences. Yeh log bach gaye OTT pe bech ke!" Vishek Chauhan agrees, "Sadak 2 has done more damage to the Bhatts than good. They have made money on it but at what cost? What went in its favour is that it got released on OTT. Had it been a theatrical release, it would have been disastrous. It would have started crashing on day 1 itself, evening show onwards."
The distributor slightly differs, "I think the single screen massy audience are slightly more forgiving. Many of them belong to old school and would have actually turned up. And this is also an audience which doesn't care about the trolling that's happening on social media. So theatrically, shayad yeh film theek thaak collections kar jaati. I am not saying it would have done good numbers but it wouldn't have been as disastrous as it was on OTT." A trade expert, also on condition of anonymity, tells the writer, "In theatres, it would have been an unimaginable disaster. It would have collected Rs. 12-15 crore in its lifetime!"
Amod Mehra astonishes when he opines, "It's all hypothetical. If it had been released in cinemas, the makers would have done some publicity stunt. For instance, they would have spread the news that Mahesh Bhatt has suffered a heart attack or has been tested positive for Covid-19. And even if it had taken an opening, it would have been difficult for it to run for more than 2 or 3 days in most cinemas."
What lies ahead for Vishesh Films?
Sadak 2 turns out to be the 9th consecutive flop of Vishesh Films. It puts a question mark on the future of this banner as no studio or co-producer might be willing to team up with them. But the anonymous trade expert feels there's nothing to worry. He signs off by saying, "Bhatts have never had a long association with any other producer or studio. It made a couple of films with Percept, Tips, T-Series and Sony. With Fox Star Studios, they somehow managed to make as many as 9 films. They always loot these studios, dump them or get dumped by them and then they look for the next bakra!"
Also Read: Mahesh Bhatt owes Alia Bhatt an apology for pulling the pathetic stunt on her with Sadak 2
BOLLYWOOD NEWS - LIVE UPDATES
Catch us for latest Bollywood News, New Bollywood Movies update, Box office collection, New Movies Release , Bollywood News Hindi, Entertainment News, Bollywood Live News Today & upcoming movies 2021 and stay updated with latest hindi movies only on Bollywood Hungama.