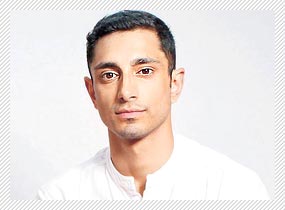 Riz Ahmed, the not-so-reluctant star of Mira Nair's The Reluctant Fundamentalist in conversation with Subhash K Jha
How was the entire experience of working in a film that takes you through your own cultural heritage?
It was lovely to reconnect with the sub-continent and explore Delhi, which is a city I have never visited before. I got to know a little more about my own family tree and engage with Urdu through poetry and politics rather than the usual family setting. It was a real gift. However, other elements weren't as comfortable, like getting to know all about finance and private equities, that doesn't come naturally to me but it was an important part of the process.
"It was lovely to explore Delhi" – Riz Ahmed
How deeply did you connect with film's theme of Islamic isolation post 9/11?
I think the themes of the film are actually much broader and inclusive than that. It's about capitalist fundamentalism and political fundamentalism and the twin dangers they present if you subscribe to either one you will end up seeing people as just profit or loss, or believer or legitimate target and so on, the film is about the struggle to reassert our common humanity outside of these labels.
Mira's film has suddenly placed you at the centre of a substantial stardom. How are you coping with the mobs, fans and stalkers?
I'm not so sure about that! I am lucky to have had a career that has built up gradually. I am not a believer in overnight successes! Having said that of course Mira has given me a huge gift and opportunity in allowing me to be a part of this, so any stalkers I get I'll gladly take as a price to pay!
As an Asian actor how difficult has it been for you to make a place for yourself in the West? Are you still being offered culture-specific parts?
I have actually been very lucky. I feel like I have played very diverse roles - different kinds of characters. Some of them have been culturally specific and others haven't. Those that have, I am lucky to say I am proud of. They are stories that needed to be told and were well received. I do think though that we are no longer actors in the East or West. It's a global film industry. What would you say TRF is a Western film, or Eastern? The cast is global, so is the team behind the camera, and so is our director with her proudly hybrid identity. So I don't think I'm limited by working in the West necessarily.
How much of Changez Khan's politics do you personally identify with?
I don't think he has much taste for politics, ironically, he is more about humanism. Some of that articulates itself as an anti-imperialist stance and one that stands up for Pakistan's sovereignty against drone attacks and so on, and I think most people can see the sense in that, including me.
Your other major feature film Trishna was not so well-received by critics abroad and is yet to be released in India. Any regrets about that coming before Reluctant Fundamentalist?
Actually, that's not true. Trishna was well received by some critics and not well-received by others. It was very mixed. And in fact so was almost everything I have done, which I think is good. When you do something different it will ruffle some feathers. You won't please everyone. Trishna is an Indian-set, totally unscripted adaptation of an English literary classic. And that's pretty innovative and cool, and it's to be expected that not everyone will like that, but some people will. I have received lots of messages from people in India who have seen it, so I'm not sure what the deal is with its release. I thought it had been, but you probably know more than me.
Have you ever visited India?
Yes, but only for work. Filming Britz was in Hyderabad and Goa, Trishna was Rajasthan and Bombay, and TRF was Delhi.
Apart from acting you're also a musician. As a rapper do the roles of social protest on screen come more naturally to you?
I don't ever seek out roles of social protest. I do roles that are three dimensional and defy that kind of categorization.
How do you divide your time between music and acting?
It's difficult, but when you love something you don't mind the sleepless nights. Right now I am putting together an album and a mixtape.
How familiar are you with Bollywood and Bollywood actors? Favourite films and actors?
I am pretty familiar with them. My favourite actors are Irrfan Khan, Aamir Khan, Nana Patekar, and Tabu. I love Anurag Kashyap's films as well as Dibakar Banerjee's films like LSD.
A bit about your personal life?
I have an older brother and sister. One is a lawyer, one is a psychiatrist.
Finally, what are your future plans?
To make films that continue to bridge the European, Indian, and US film industries, and make the best of the talent across them all.
BOLLYWOOD NEWS - LIVE UPDATES
Catch us for latest Bollywood News, New Bollywood Movies update, Box office collection, New Movies Release , Bollywood News Hindi, Entertainment News, Bollywood Live News Today & Upcoming Movies 2023 and stay updated with latest hindi movies only on Bollywood Hungama.