I was one of the millions of young people who clapped and cheered when this dashing young man made his entry in a film in which he played the bad man. We hated all the heroes who tried to beat him to the ground. He was a villain par excellence. But within years he was the hero and was loved even as a hero who went around romancing girls and sang love songs to them or together with them.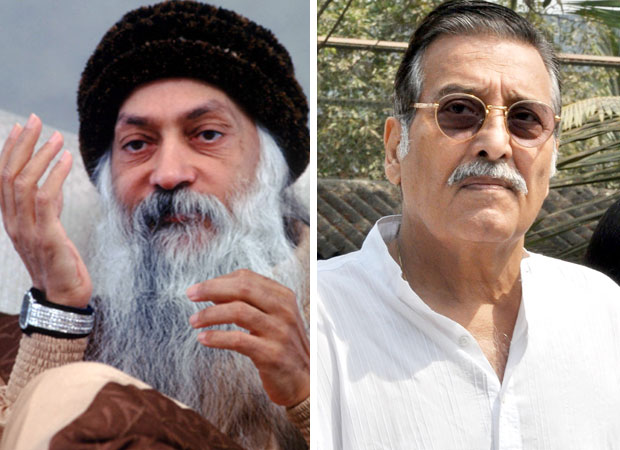 A time came when he was as popular and saleable as Amitabh Bachchan. It was after that big fight between him and Amitabh in Amar Akbar Anthony where both of them don't lose their fight that it had become popular talk that if there was any one who could beat Amitabh who was considered "the number one to ten" and the megastar. Vinod had reached new peaks of success.
It was while everyone was talking about him as the next number one that something strange happened in Vinod's life. He met Bhagwan Rajneesh who swept him away, body, soul and mind. Vinod was still shooting for some big films, but he had accepted the teachings of the Bhagwan and started wearing saffron robes and a mala presented to him by his Bhagwan. He carried the tapes of his Bhagwan's discourses and teachings and kept listening to them, lost in another world. He made others listen to his Bhagwan and I was one of them. He took me away from Bombay to places like Sunder Nagar in Himachal Pradesh, Udaipur, Bikaner and Pune among other places and made his producers book a suite for me next to him. We spent all our time listening to his Bhagwan and very soon I too was carried away by what his Bhagwan said and spoke. Vinod told me in Udaipur that he would be giving up films and going away to Oregon in America on the invitation of the Bhagwan. On an impulse, I told him and even promised him that I would go with him.
Vinod took the industry by shock when he called a press conference to announce his retirement from films and the next morning he took a flight that would take him to Oregon and to his Bhagwan. He spent the next six years working as the gardener (maali) of the Bhagwan's garden and the Bhagwan gave him a new name - Swami Vinod Bharti. He turned into a recluse totally dedicated to his Bhagwan. The only man in Mumbai he kept in touch with was Gulzar who had made him a hero with his first film, Mere Apne and established him as a hero with Lekin produced by Lata Mangeshkar. The only journalist who could meet him and do a lengthy interview with him was Pritish Nandy, the poet who had taken over as the head of all publications of the Times of India in which he first showed signs of his being disillusioned with his life with his Bhagwan.
Stories of his not being happy with his Bhagwan kept coming to the industry and he started communicating with some old friends again and one day he was back in Bombay without his saffron robes and his mala. He had no place to live in and could not go back to his wife Geetanjali and their two young sons, Rahul and Akshaye as he had left them in the lurch when he opted for a life with the Bhagwan. He couldn't even ask for any help from Mukesh Bhatt who was once his secretary and was now a leading producer. He couldn't even ask his friends to vacate his flat on Pali Hill in Bandra.
It was only his friend Mahesh Bhatt who gave him all the support and the confidence he had lost. The public was shocked when they saw him alighting from a taxi to attend the funeral of his friend, Sanjeev Kumar.
Soon directors like Raj N Sippy and Feroz Khan found that he was still as good as he used to be and signed him for their films. He was given a new life with Feroz Khan's Dayavaan. He more than lived up to the expectations and was given a new lease of life as a star and an actor.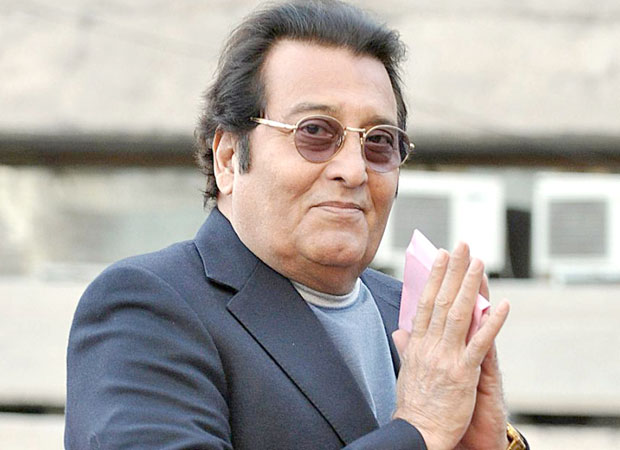 He literally started a new life. He married Kavita who belonged to a big industrialist's family. She was several years younger than him, but was a very big support especially when he faced difficult times and when he used to get drunk at all the parties he attended. They had two children, a son called Saakshi and a daughter called Bharati.
He got into politics and joined the BJP on the invitation of Atal Bihari Vajpayee and rose to become a Union Minister. But he was still interested in a career in films. He still had the ambition to take on his onetime competition Amitabh Bachchan, but he couldn't because he just didn't get the right offers and worked in several bad films which only made the situation worse for him.
He called me home one morning. I reached Il Pallazo at Malabar Hill at 9 A.M and he was very much there, looking as dashing and handsome as he used to. There was a small photograph of his Bhagwan still lying in a corner, but he had found a new god in Sri Sri Ravishankar. He talked about finding peace all over again. At the end of our meeting he looked embarrassed when he asked me to be his adviser and try to get him the kind of roles which Amitabh was playing. I knew it was difficult, but I still tried and failed for which I sometimes still feel guilty, I don't know why.
The next time I met him was at the convocation ceremony of Subhash Ghai's Whistling Woods International. He was not looking the same Vinod Khanna I had seen that morning. He was limping and his wife, Kavita and Saakshi and Bharati were trying to help him walk. He however made a spirited speech inspiring the students of WWI by telling them the whole story of his life and concluded by saying that there was no substitute for success, hard work being the only way out.  Soon after his speech, we met in the washroom and he was in pain, he told me and asked me to hurry up in the urinal. I stood where I was, waiting for him to finish so that I could spend a few minutes with him, but it took him more than fifteen minutes and then told me that he was having a major problem with his kidneys. That was the last time we met and I remembered the first time we met at the Filmistan Studios and he had asked me to do my homework before meeting anyone. It was a lesson I still keep in mind. That was the beginning of our friendship which lasted more than thirty-five years.
The photograph of his at the Harikisondas Reliance Hospital which went viral took me by shock. He died within the next three days and for the first time I cursed my luck because of my inability to walk because I couldn't even think of attending the farewell to a great friend and a great star.
I have this very strong feeling that Vinod could have had a much better life if he had not surrendered to all those fake and fraud god men.
BOLLYWOOD NEWS
Catch us for latest Bollywood News, New Bollywood Movies update, Box office collection, New Movies Release , Bollywood News Hindi, Entertainment News, Bollywood News Today & upcoming movies 2020 and stay updated with latest hindi movies only on Bollywood Hungama.