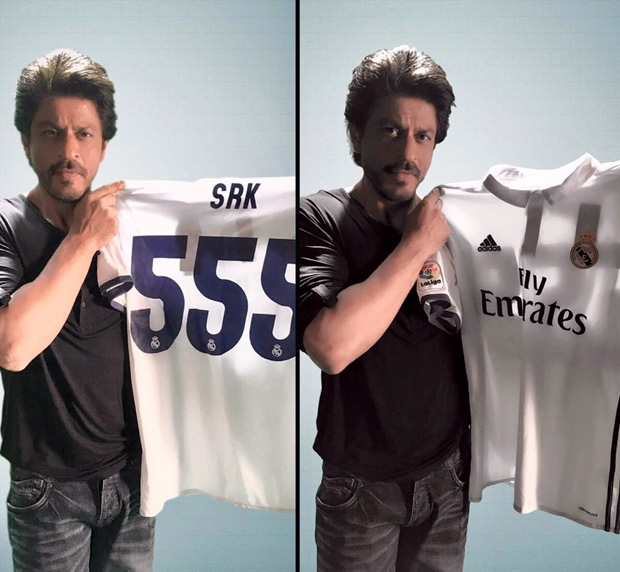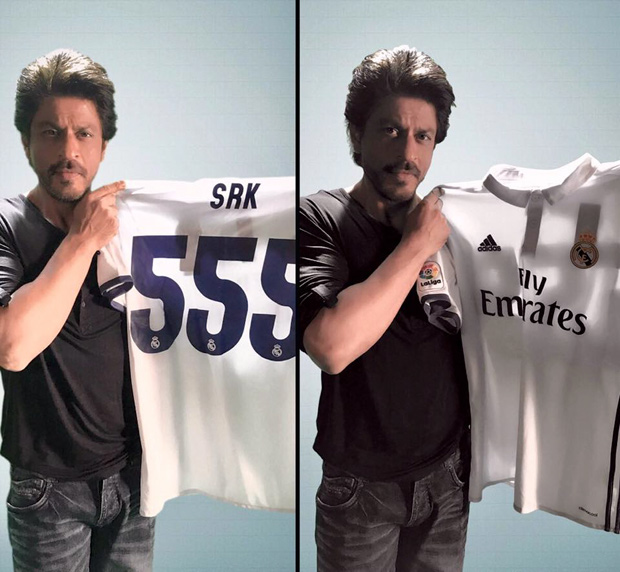 His next release, Raees may be just a couple of weeks away but Shah Rukh Khan does not seem to be getting nervous. In fact the actor recently took to facebook to share a thank you note specially for the Real Madrid CF after receiving a personal gift from the football club.
Posting an image of himself posing with the jersey the club gifted him Shah Rukh Khan added, "Really enjoy your games, Real Madrid C.F. All the best for the next ones. Thank you for sending this". The jersey that sports the number 555 features the actor's name 'SRK' printed on it like he is part of the squad.
Back on the film front, Shah Rukh Khan will be seen in Raees that is produced by Red Chillies and Excel Entertainment. The film is slated to release on January 25.