Just last month, we celebrated the 25th anniversary of the unforgettable family entertainer Hum Aapke Hai Koun. This occasion gave us a chance to revisit the madness that was seen during the release of the film in terms of promotions, desperation showed by viewers in watching it etc. All this has been talked about and documented in hundreds of websites.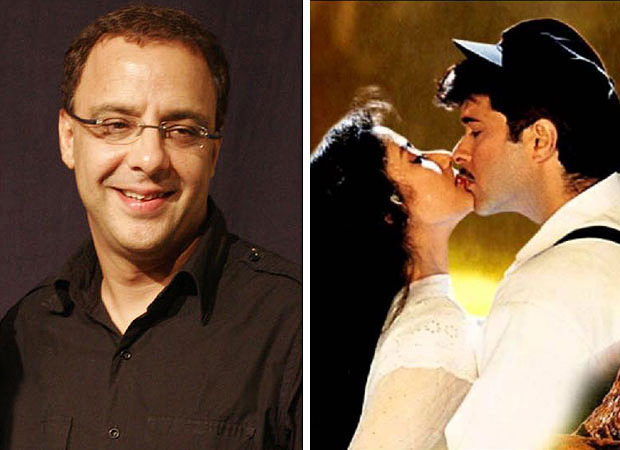 But shockingly, there's hardly any information available on a similar level of craze that had erupted then in the same year – 1994 – just a month before the release of Hum Aapke Hai Koun. The film in question is 1942: A Love Story, starring Anil Kapoor, Manisha Koirala, Jackie Shroff, Anupam Kher, Danny Denzongpa and Pran. It is directed by the master filmmaker Vidhu Vinod Chopra. Yesterday, in a Bollywood Hungama special feature, we looked back at significant developments that occurred while the film was being made. With just one day to go for Chopra's birthday, today we shall focus on how 1942: A Love Story had become one of the hottest films of the year or probably the decade and how just one single song played a huge role in upping the hype to another level.
1. Those days, manipulation of collections by distributors was easier and Vidhu Vinod Chopra used to take strong offence to this trend. One distributor from Bihar approached him for the rights of 1942: A Love Story. Chopra told him that he'll sell the rights for an insane amount of Rs. 3 crore since he knew that the said person was a dishonest distributor. The distributor was shocked and left immediately.
2. Vidhu Vinod Chopra took a written undertaking from all the distributors of the film in India that they would not organize any trial shows of 1942: A Love Story. To ensure they adhered to it, a person from Chopra's team escorted the distributor after the print was handed over till the airport or railway station to make sure that the print was loaded for the pre-decided destination and instead not get 'smuggled' into a preview theatre! Vidhu Vinod Chopra did not want the press in Mumbai to see the film beforehand and he wanted to see them only at Mumbai's Metro cinema, where the then new Dolby Stereo sound system was installed
3. Vidhu Vinod Chopra had astonished distributors when he quoted Rs. 1 crore as the price for 1942: A Love Story in certain territories. Expectedly, no one was ready to buy the film at such a huge price. Chopra meanwhile didn't mind either. Then, before the release, the song 'Ek Ladki Ko Dekha' was out and it became a super-hit. In no time, distributors queued outside Chopra's office and even agreed to his price of Rs. 1 crore.
4. The craze generated by 'Ek Ladki Ko Dekha' was unprecedented. Trade became confident that thanks to this song, the film was sure to take a record opening.
5. The audio company HMV realized they had hit a jackpot with the music of 1942: A Love Story. They went all out to promote the album. In several places of Gujarat, a special video van stood at strategic points and it consisted of a projection system for the screening of the songs. The team of the van also stocked up audio cassettes which sold like hot cakes. Exclusive 1942: A Love Story match boxes were also distributed amongst people along with posters, fliers. Soon, a set of nine picture postcards were also sold. These postcards had stills of the film on one side and the trivia on the other. And this was not all. Across the country, singing contests were held, based on the songs of the film, as promotions. In keeping with the cycle that was rode by Anil Kapoor in the film, the sales team held road shows on a modified cycle with 16 wheels in Nagpur.
6. The rights for CP Berar and CI were sold for a huge Rs 40 lakhs each. Suresh Sikchi, who brought the rights in CP, was heard saying that he was sure that 1942: A Love Story would be a blockbuster. The industry and trade applauded Vidhu Vinod Chopra for the way he remained adamant and confident that his film would fetch the price that he was asking for. Not just in terms of distribution rights, even signing R D Burman at a time when he was finished was a bold move. But it was thanks to the late composer's song 'Ek Ladki Ko Dekha' is why the film had become such a hot product.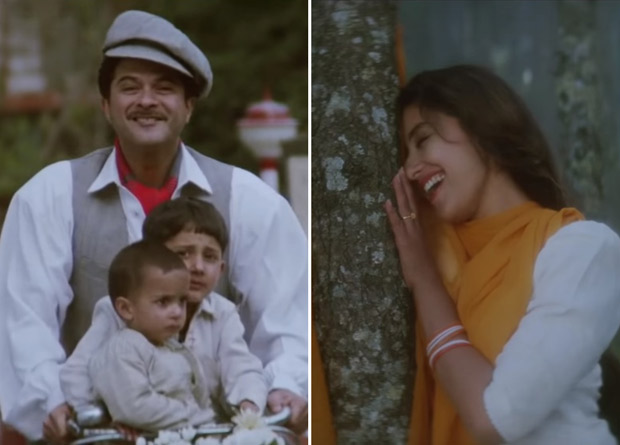 7. Mumbai-based distributor Balkrishna Shroff admitted that he had been in the business for years but the craze that he witnessed for 1942: A Love Story was one of its kind. He said he was flooded with calls from even those not associated with the film industry, expressing their desire to see the film or having a charity premiere show.
8. Apart from Metro cinema in Mumbai, Pune's Mangala theatre and Solapur's Prabhat cinema also installed Dolby stereo sound for 1942: A Love Story. Soon, more and more cinema halls throughout the country began to upgrade their sound system. This was done not just for 1942: A Love Story but also for Hum Aapke Hai Koun, which hit theatres a couple of weeks after this period film.
9. For the Dolby stereo sound prints, the producers charged exhibitors Rs. 10,000 extra for every print.
10. The premiere of 1942: A Love Story was held at Metro cinema in Mumbai on Wednesday July 13, 1994, two days before its July 15 release. Vidhu Vinod Chopra's behavior shocked a lot of people at this event. A couple reached the venue late and the filmmaker refused them entry. The invite clearly mentioned that invitees were requested to take their seats at 8 pm sharp. Since the couple came a little later than 8 pm, he asked them to leave. Eyewitnesses however felt this was unnecessary since the screening of the film began only at 9 pm. During the interval, Vidhu Vinod Chopra gave viewers another jolt. When the film's second half was to commence, he asked viewers to return to their seats. But then he went overboard and stated that those not interested to see the film were free to leave!
11. Realizing that the film was special, the Metro cinema was decked up like never before. An actual vintage car was parked near the entrance. The props of the film like arches, balcony set, one floor high satins etc. were also installed in the cinema hall. Mannequins of Anil Kapoor and Manisha Koirala were placed near the door to greet cinegoers. There were also photographers who urged viewers to click their pictures with these mannequins on their Polaroid cameras. In the lobby, 1942: A Love Story T-shirt was sold at Rs. 150 while the post card sets were priced at Rs. 50. All these strategies were unique for that time and it was planned by distributors of Mumbai, Shringar Films, and its senior official, Shravan Shroff.
12. Like it happens nowadays, having inflated ticket rates for big, event films was also done in rare cases. For 1942: A Love Story, the ticket prices at Metro were increased to Rs. 30 (Stall), Rs. 40 (Balcony) and Rs. 75 (Dress Circle). Special, classy tickets were especially printed for this film. The advance booking of the film was opened 7 days before release, also an unconventional move at that time. At Metro, 1942: A Love Story earned a huge Rs 5,77,000 per show, when fully sold out, with the producer's share amounting to Rs. 2,75,000.
BOLLYWOOD NEWS
Catch us for latest Bollywood News, New Bollywood Movies update, Box office collection, New Movies Release , Bollywood News Hindi, Entertainment News, Bollywood News Today & upcoming movies 2020 and stay updated with latest hindi movies only on Bollywood Hungama.