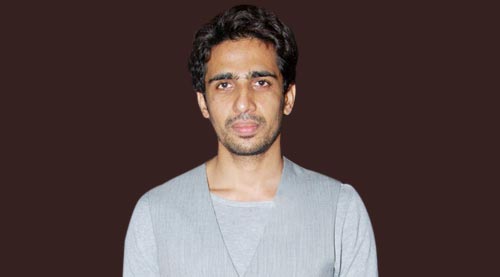 Your film Hunterrr is about sex addiction. What is your addiction in life?

Firstly Hunterrr is a coming of age film about Mandar Ponkshe, who has a rather above average appetite for sex. It's not really an addiction and the film is not about that. In real life, my addiction is laziness I guess. Sometimes I need strong medication like a good kick on the backside to cure my laziness.


How close do you feel to the character you play in Hunterr?

Well, it's not difficult to understand an average guy like Mandar. All boys of a certain age and men have fantasies in their minds but only a few follow through to live them. Mandar's desires are very relatable and so it was easy to create the character of Mandar but it's based more on imagination rather than real experience.



Like your character Mandar, were you interested in girls from early in life?

Oh yeah. Who was not? I used to get a fair amount of attention too as I was a performer on stage but I was too shy to turn that attention or attraction into vaasugiri.



What do you think of sex comedy as a genre?

Well a good film is a good film regardless of the genre. I only care about the quality of the film.



Was it difficult for you to mouth all those explicit dialogues in Hunterrr?

What explicit dialogues? When an actor is truthful to the character it's easy to do anything with conviction. There are no dialogues in Hunterrr that are put in to attract an audience or for titillation. We talk straight.



How awkward did you feel mouthing and enacting those explicit scenes?

There is no nudity as that's against the law in our country. But there is intimacy in Hunterrr and it is always a tricky one to get right. The actors need to be trusting of one another and the director must know how to direct that scene. Fortunately it was all good for us. We all took care of each other and so it was easier.



Your character does many outrageous things to get female attention. What is the most outrageous thing you've done to attract a girl's attention?

Mandar does not do outrageous things to get attention. I suppose when you do see the film you shall realize that. I never had the courage to approach women easily. I would just be myself and be nice... that's all.



You are now married, happily one presumes. How do you deal with all the female attention? How does your wife deal with it?

Very happily married. My wife completely understands that it's an actor's life and I tell her about the male and female attention I get. She is also an actress, and a pretty one too... when we go out together she gets more attention than I. It's all cool and we handle it like adults. We love and trust each other and our relationship is secure.



How did you convince your wife that all the things you've done in Hunterr were for the sake of the character?

It's acting and my wife is an actor. If she had to do intimate scenes she wouldn't have to convince me. It's our job and we both approach it professionally.



How did she react to your character's seduction games?

Well she really enjoyed the film and she thinks I am cute in it.



I am told you're an introvert in real life. What did it take to bring out this raucous raunchy side in your character?

I just used my imagination... that's it.



Were you awkward with your co-stars in-between shots?

Rarely. Sometimes it is awkward and we talk about it and overcome it. It's very important to be relaxed and comfortable with co-actors.



A lot of the audience would find your characters vulgar. What would want to say to them?

Nobody will find Mandar vulgar because he is not. He is not a stalker or an eve teaser. He takes NO as a NO. He doesn't force himself on anyone. He only sleeps with women who want to sleep with him. Period.
BOLLYWOOD NEWS
Catch us for latest Bollywood News, New Bollywood Movies update, Box office collection, New Movies Release , Bollywood News Hindi, Entertainment News, Bollywood News Today & upcoming movies 2020 and stay updated with latest hindi movies only on Bollywood Hungama.