Sonam Kapoor and Anand Ahuja are finally getting married in about four days and the entire industry can't help but rejoice that the awesome twosome has finally picked a date and ready to walk down the aisle! The couple is tying the knot in Mumbai on May 7 and 8 and just as soon as the wedding festivities, Sonam will fly to Cannes to represent a global cosmetic brand. We know that Sonam and Anand are totes compatible because both bleed for fashion and art, plus he matches up to all her sensibilities that she has displayed since over a decade that she has been in limelight. The Ranjhaana actress has never been vocal about her personal life and that was intentional but despite all this, It was a clear giveaway that she and Anand were destined to be together. Come on, we didn't need a soothsayer to tell us that. Still wondering what we are talking about? Then these quotes from the actress are a clear giveaway that she was looking for someone like Ahuja to settle down.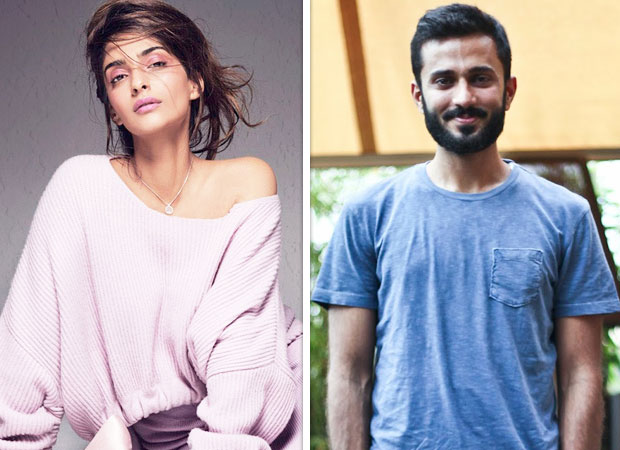 1. Not a Bollywood person
Sonam Kapoor has made it clear time and again that she would never date a Bollywood star for numerous but mostly because she does not like to talk about films all the time and likes her man to have varied interests besides Bollywood. She also has revealed that her mother Sunita was totally averse to them getting 'Bollywoodised' and kept them far from the world of glitz and glamour.
2. No drama of extra marital affairs
Apart from the above mentioned reason, Sonam very openly revealed that she never had sex with any Bollywood co-star or dated them because committed or married men are a major turn off for her. She added that only Ranbir Kapoor was unmarried but she was totally single while filming Saawariya!
3. A family person
In a magazine interview, Sonam said that it is very important that her future partner is family oriented and gets along with hers. Not surprisingly, Anand has been a permanent fixture in all Kapoor dos since last two years since the actress introduced him to her Khandaan. Actually, that was a major giveaway for the media as well. Also note that he accompanied her to the capital along with daddy Anil Kapoor when she received a National Award for Neerja in 2017.
4. Western approach with Indian roots
Sonam, in an interview to Simi Garewal many years ago, said that she does not want a live in relationship because that is an easy way out. This clearly shows that she needed someone with a global panache but with Indian roots.
5. Good sense of humour
Lastly, Sonam said that her man should make her laugh to the hilt! Well, Anand does have a very refined sense of humour which is too evident from his posts to videos posted by the actress.
Also Read: Harshvardhan Kapoor refuses to give wedding GIFT to Sonam Kapoor as he is BROKE!
BOLLYWOOD NEWS