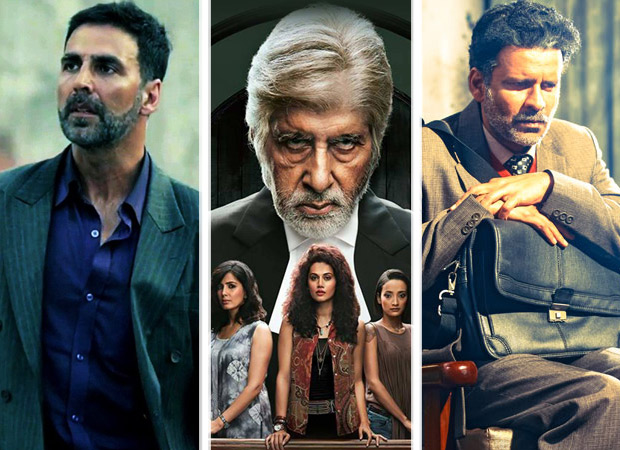 With a new beginning of 2017, the industry is gearing up for the much celebrated award ceremonies. The sole purpose for this is said to be a celebration of films and the incredible performances that have won hearts across the country and the globe. Ironically, these ceremonies are often considered frivolous by many from the film industry itself and actors like John Abraham and Aamir Khan have openly expressed their dislike towards it. Despite the fact that often some of these award ceremonies have been ridiculed for the kind of favoritism they showcase, this time around, the popular Filmfare awards is already surrounded by controversy with its nomination list for 2016. One look at the 62nd Filmfare Award nominations and you will understand what we are talking about.
Undoubtedly, Pink which starred Amitabh Bachchan, Taapsee Pannu in leading roles won hearts. The film represented the contemporary yet patriarchal ideas that come into play when a woman in the court stand tries to prove her innocence. When Kriti Kulhari and Taapsee Pannu continue to fight against the notion associated with modern Indian non-virgin girls who are labelled as sluts and prostitutes, it questions the very basis of a woman's identity that is trapped amidst the male dominated Indian society. Pink impressed the critics and audiences alike for questioning this regressive mindset and fighting the corrupt system.
Coming back to the Filmfare nominations, let us throw light on the fact that Taapsee Pannu hasn't been nominated for her stellar performance in Pink. Yes, the very film that asks you to celebrate womanhood and respect women and allow them to choose their way of life. How ironical! Amitabh Bachchan received the nomination for the Best Actor for the same film however the actress' who plays the victim quite convincingly hasn't received even a mention in the Best Actress category.  What is further surprising is that Kirti Kulhari received a Best Supporting Actress nomination for the same film.
Though this definitely questions the little faith that is left in these awards, it doesn't end here. Akshay Kumar has been the only actor whose three films namely Airlift, Rustom and Housefull 3 have done extremely well in 2016. Even if one disregards Housefull 3 as a slapstick comedy, Akshay's intense roles in the other two films is some of the best work of his career, which has been lapped up by the audiences. However, just like Tapsee, this superstar too has been conveniently dropped out of the nomination list. Seems like not even one of the three blockbuster hits of Akshay impressed the jury members of Filmfare awards.
Funnily, the nominations include Shah Rukh Khan in the Best Actor category for Fan, a film that underperformed at the box office, whereas Akshay Kumar's Rustom and Airlift which did well both box office wise as well as received critical appreciation have been ignored. Same goes for Best Actress nominations wherein though Pink performed way better than Sarbjit, Aishwarya Rai Bachchan has been nominated for Best Actress but not Tapsee Pannu.
Interestingly, Akshay Kumar and Taapsee Pannu too have a connection. The two acted together in Baby and are doing another film Naam Shabana where the superstar is playing a cameo. So yet another question that pops up is if this has been a consequence of a camp war that is quite frequent in Bollywood?
Yet another actor who has fallen victim to this kind of favoritism is none other than Manoj Bajpayee. His film Aligarh which is based on the real life incident of a homosexual professor who was dismissed from Aligarh University owing to his sexual orientation, brought forth the mean face of an orthodox society and the cruel existence of homophobia. While this film and Manoj Bajpayee's performance were celebrated even internationally with the actor winning several accolades abroad, it's sad to see that the actor didn't receive any nomination. Funnily, here too, Rajkumar Rao got a nomination for the same film for Supporting Role.
Popular film awards have already been under criticism for the past few years where every big actor who promises to attend the event is handed over a trophy. Most award functions these days are looked down upon as just another television programme. And now, with such bias shown by the oldest popular film awards, one wonders if these red carpet events are even worth our attention anymore.