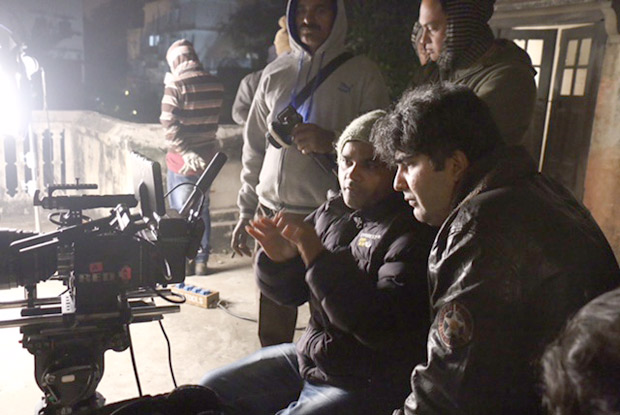 "Baaraat Company is a slightly off-tangent romantic comedy, set in the interesting backdrop of Lucknow and carries an important message. It is a kind of face-off between old and new Lucknow," said director Syed Ahmad Afzal while exclusively talking to Bollywood Hungama's Content Head Broadband Faridoon Shahryar at 2 am on a delightfully cold Lucknow night on the last day of the shoot of his prized project. The dedicated team shot for a Qawwali at the Dada Miyan Dargah with the entire cast of the film.
The lead actresses Anurita Jha and Sandeepa Dhar excitedly spoke about the quirky entertainment quotient that's ingrained in the writing of the film. Both of them were draped in gorgeous traditional Indian attire with dupatta covering their heads, their pretty faces ignited by magical smiles that travelled to their big eyes. The lead actor is a newcomer and his identity will be revealed later. Producer Archana Chanda of New Age Cinema was like a breath of fresh air, totally dedicated to the cause of the film and sat through the chilly night monitoring all the requirements of her crew.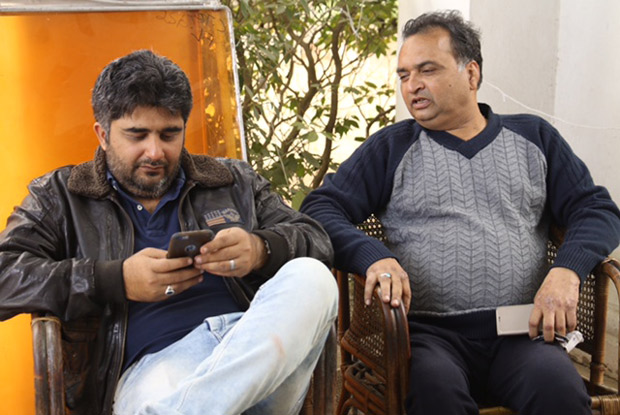 The perfectionist in Afzal shot each sequence of the Qawwali many times over till he got what he was looking for. Considering he hails from Uttar Pradesh, it was heartening to note that the Urdu pronunciation of the evocative lyrics was spot on and the singing had the requisite depth that you would associate with the Sufi spirit of a good Qawwali.  As I called it a night, the salubrious ambience of bright lights wrapped around the trees, winter smoke coming out of the mouth as the interview proceeded in the wee hours of the night and the lingering thought of the excited vibrations on the sets of Baaraat Company pursued me.