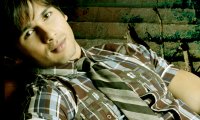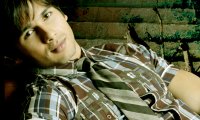 9 years. 19 films. That's the Bollywood journey for Shahid Kapoor who, despite being considered as one of the front runners in the top rung of actors, has been playing a slow but reasonably steady game so far. He has enjoyed a happening start (Ishq Vishk), enjoyed a good middle innings (Vivah, Jab We Met) and made himself a strong contender to be a superstar as well (Kaminey). Yes, there has been a rough patch of late (Mausam) but given the inherent potential that Shahid comes with and age on his side, the young man is definitely poised to stay and enjoy a solid long standing run. Here is exploring his box office journey so far.


An unlikely insider who was treated as an outsider


They say that if you belong to the film industry, the journey becomes easier when it comes to getting that much revered moment in life - 'A Break'. Tell Shahid Kapoor this and he is bound to break into a frown. Yes, he was an insider by the virtue of being born to Pankaj Kapoor. However, he was no star son. With a father who was known for his character roles and strong acting capabilities which basically belonged to the world of art, Shahid took a different route when he decided to enter showbiz. First step was to become an accomplished dancer (courtesy Shiamak Davar's dance troupe) and next step was to knock the doors of filmmakers.


There weren't any doors that were immediately opened though. With a lanky profile and an overall thin stature, there were rejections for at least a couple of years, before repeated meetings with director Ken Ghosh got him Ishq Vishk. It was pretty much akin to the 'Disco Dancer' moment that Mithun Chakraborty had enjoyed three decades ago. Shahid was hailed as a dancing star and coupled with chocolate boy looks and the boy next door persona (something that was perceived as a weakness to begin with, only to turn into a trademark characteristic), he found the spotlight on him in a big way.



A star was born, literally so, and though quite a few wondered if he indeed had the range to carry off complex roles, at least a potential was detected.


Complex roles weren't quite welcome though


Shahid tried to experiment early in his career and result was films like Fida and Shikhar. Both films flopped in a big way and apprehensions around Shahid carrying off roles that weren't in line with his romantic image stayed on.


From Shahid's standpoint though, both films were actually well made choices. Fida didn't just bring him back with his Ishk Vishq director Ken Ghosh, it also paired him with (then) real life girlfriend Kareena Kapoor. The film had a romantic first half, only to turn into a thriller/action ride in the second half. The songs turned out to be as big a chartbuster as Ishq Vishk but unfortunately the film was rejected by most.


On the other hand, Shikhar was a major project when launched since it was to be directed by John Mathew Mathan of Sarfarosh fame. However, it turned out to be a botched up affair, what with the multi starrer affair (also starring Ajay Devgn and Bipasha Basu) hardly managing to get anything right. This time around even the film's music was hardly anything to cheer about while the Ishq Vishk pairing with Amrita Rao didn't help the cause either.



This was also the time period where Shahid ended up making quite a few wrong choices. With no Godfather to guide him, he ended up signing a few films in a flurry, most of which couldn't even last beyond a week. Dil Maange More is one of the least known films of Shahid despite a song or two working in it. Vaah! Life Ho Toh Aisi had Sanjay Dutt towering the cast but barely saw an inspiring release, hence losing itself into oblivion. As for Deewane Huye Paagal, Shahid was the biggest sufferer with not just Akshay Kumar but even Suniel Shetty and Paresh Rawal getting better lines.


Mild successes keep the flag high


All may just have been lost for Shahid around this time if not for big filmmakers like Abbas-Mustan and Priyadarshan showing faith in his capabilities. Even otherwise Shahid hadn't acted badly in any of the aforementioned films that had failed at the box office. It was a reason to rejoice for Shahid when his 36 China Town and Chup Chup Ke at least managed to recover costs.


In fact 36 China Town in particular managed to get a good opening for itself, only to taper in days to come. However, the job was done as his song and dance routine rocked the show all over again while he also managed to get a decent success with Kareena after the failure of Fida. Ditto for Chup Chup Ke where he was seen in a different light (as a villager). Shahid would regret the fact though that the film wasn't quite a laugh riot that is expected from Priyadarshan. Still, the film ensured that he stayed in the reckoning.


To be continued in Part II