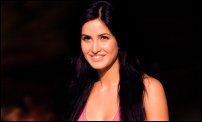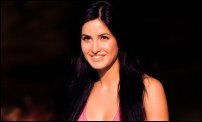 In Part I of this special feature, we explored how Katrina Kaif had a disastrous start with Boom before things turned around for her with Sarkar and then Maine Pyaar Kyun Kiya. In Part II, we look at how Katrina learnt from her jerky beginning and made quite a few intelligent moves before cementing her place firmly in the industry.


Cautious moves


One would have expected Katrina to go on a signing spree here but the girl indeed had a firm head atop her delicate shoulders. She didn't want to make the kind of mistake that many of her seniors made after enjoying a couple of hits and continued to be overtly selective about her roles. Her eyes were only on the best of the best and this meant that her subsequent films were all with the topmost actors in the industry with promising set ups.


Though Salman's presence in her personal life couldn't be denied, Katrina took a conscious call of not doing an overdose of films. This is the reason why in the next couple of years that followed, her only film with Salman was Partner and there too, she wasn't paired with him. This was actually nothing short of a gamble as many would have expected the duo to be paired opposite each other. But then the characterisation here was such that her role was far stronger than that of Lara Dutta (who was Salman's heroine in the film) and even though she had Govinda for company there, her biggest success till date meant Partner had firmly placed her amongst (then) top actresses like Kareena Kapoor, Priyanka Chopra, Bipasha Basu and Aishwarya Rai.


In the meantime, she went on to sign a flurry of films with Akshay Kumar, all of which were thankfully well spaced out. Her first real love story, Humko Deewana Kar Gaye, didn't quite set the cash registers ringing but her pairing with Akshay Kumar was noticed with a promise of much more to follow. Also, since the film still managed to cover its grounds commercially, there wasn't any major damage to her box office standing.


She hit a boundary with her immediate next release Namastey London, again a love story, and with this film for the first time ever Katrina was taken seriously as an actor. The Vipul Shah film was a decent hit and her act which had shades of maturity in it was noticed by many. This was the time when she also made an appearance in Apne as Bobby Deol's girlfriend and even though the film totally revolved around the three Deols, a successful run at the box office meant that Katrina was not putting any wrong foot forward.




An explosive run ahead with Akshay


With successes like Partner and Apne under her belt, there was no looking back for Katrina who was now enjoying a dream run. Along with Akshay, she was now delivering a hit with practically each of her films. Her Welcome was huge and went on to break the collections records set by Partner. Even though Mallika Sherawat threatened to steal Katrina's magic in the film, there was no harm done as she soon followed the film's super success with another huge hit - Race.


Her first suspense thriller and an outing that required her to carry grey shades, Katrina was remembered most for her 'Zara Zara Touch Me' act. Along with some more superhit tracks in tow, Katrina was now doing everything right from emoting to dancing. A true blue heroine material has been discovered and the booming of Boom was a story of the past. Singh Is Kinng arriving only a few months later meant that Katrina and Akshay were the hottest pair that Bollywood had seen after Shah Rukh Khan and Kajol. Proposals came from all quarters and it was crystal clear that now the lady was not just amongst the Top-5 actresses but was also marching fast towards the topmost slot.


Irony strikes the lucky mascot


With everything working for the pretty lady, even a film like Hello with not many credentials whatsoever to boast of benefited from her lucky presence. The Sohail Khan starrer went on to sail past the safety line even though the film didn't have anything in it to be bragged about. However, when it came to her very own film and that too with none other than Salman Khan in the lead, her lucky charm failed to even find a start for the film. Yuvvraaj bombed and how. Not that this Subhash Ghai film deserved any better but it was proven once again that law of averages does catch up with the best of the actors, especially so when the product is plain bad. This was indeed the case with Yuuvraaj as well which was a deserving flop and didn't have much for Katrina to do either.



The actor rises


Fortunately for Katrina there was a far better flick round the corner with New York fetching her best reviews till date. The Yash Raj film which was about a terrorist (John Abraham) and an informer (Neil Nitin Mukesh), at the face value it didn't have much for Katrina to do. However, she knew the script well and was well aware of what it had in store for her. She gave it all to this crucial role in her growth as an actress and was terrific in the film. Katrina playing a NRI in New York only worked further for her as her Western accent was a strength this time around rather than a hindrance.


A few weeks down the line she also made a forgettable guest appearance in Akshay Kumar's Blue which seemed more like returning a favour to the actor with whom she had delivered her maximum hits. A year later she again repeated her act with De Dana Dan where she had a few more scenes than Blue. Fortunately, for her the film was a decent success and no one questioned her about her decision.


Also, this was the time when Katrina was far more involved in the promotion of her Ajab Prem Ki Ghazab Kahaani that allowed her to move on from men like Salman Khan, Akshay Kumar, Saif Ali Khan, Govinda and John Abraham to someone far younger and belonging to her age group - Ranbir Kapoor.


To be continued in (concluding) Part 3