Shraddha Kapoor is currently busy promoting her film Stree which is releasing on Friday, August 31. The actress stars alongside Rajkummar Rao, Aparshakti Khurrana, Abhishek Bannerjee and Pankaj Tripathi. As the film is a horror comedy, a genre which hasn't been played with in Hindi films much, she is very excited to be a part of it.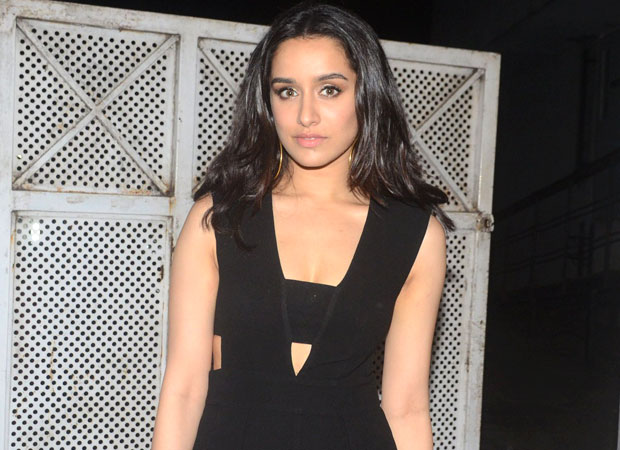 During the media interaction, Shraddha Kapoor opened up about her film, failure of Haseena Parkar, how her dad Shakti Kapoor gives her advice and more.
What made you say yes to Stree?
The story, entirely. I was laughing so much during Stree's narration that I felt thank god they have offered me this film and I had to be a part of it. It is so funny and such a unique story about a female ghost and how all these men are scared of her. The film's theme is 'Mard Ko Dard Hoga'. If a man is walking on the road alone at night, you'll only find his clothes and not the man. It was so funny. So, I had to be a part of it. I just said yes immediately.
Were you not skeptical that you are going to play a ghost?
We don't know if I am the ghost, yet. That, we'll know when the film is out. But, there is nothing to be skeptical whether I am or I am not. I wanted to be a part of a good film which is entertaining, has good dialogues and humour. Then, I got to know Pankaj Tripathi, Rajkummar Rao, Aparshakti Khurana and Abhishek Bannerjee are a part of the film. I was like 'Wow! I get to work with such fabulous actors!' It is an opportunity of a lifetime. It was a no brainer for me and I had to be a part of this.
What kind of challenges did you face while doing this film?
Ya, it has its own challenges. I have put a lot of pressure on myself because everyone else is very encouraging and supportive on set. I really wanted to be as good as them and I better make sure that I am putting 100% of hard work. And my director has been very supportive. It did not feel like his first film and knew how he wanted it to turn out. The writers of the film have a written a hilarious stories.
Dinesh Vijan said Stree is a franchise. Would you be a part of the next?
I don't know. You should ask him (laughs). I would love to be part of it and I had a blast working with everyone.
Do you think these days there are no big or small films?
Now, the audience decides what they want to watch. Today, there are no rules. Sometimes the biggest of the biggest films don't get an audience and sometimes small films do get. So, I think all those labels are blurring and the lines are blurring. Now, the audiences are like 'Did you watch that film?' or, 'Did you watch this film?' Everyone refers to it as a film. So, I think it is exciting time for everyone as content matters. Then, you get the adulation if you deserve it and you don't if you don't deserve it.
You have worked with a debutante director Amar Kaushik in Stree. How was the experience?
My second film, Luv Ka The End, was with a first-time director. In fact, it doesn't feel like Stree is Amar Kaushik's first film. All along, he knew exactly how he wanted the film to turn out. He would start each day by playing a song and everyone would start dancing, having fun.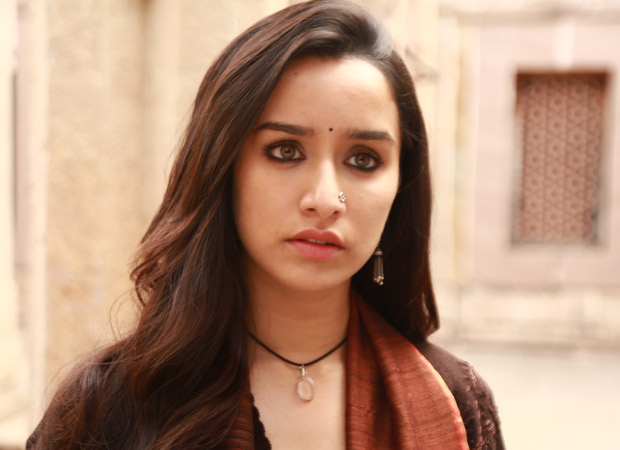 Haseena Parkar did not do well at the box office. Does a film's failure at the box office affect your choices?
I don't think it made me chose films differently because I am doing another biopic which is on Saina Nehwal. I can only do is work hard. The rest is up to the audience whether they like it or they don't like it, they are entitled to that. I respect that completely. If a film doesn't interest me, I wouldn't watch it. It also sets the bar high in terms of content. I really hope to be a part of content driven films.
You recently suffered an injury on the sets of Saaho?
Actually, I missed it by a whisker. I was doing a stunt in Hyderabad. My foot got stuck somewhere and my leg was stretched in a way that had it been stretched for another two inches, it would have suffered a bad tear. I was limping for a while but thank god, it wasn't anything major, because had it happened, it would have set me back so much, training wise. I got lucky, really lucky.
Your father Shakti Kapoor joined Instagram last month. Did you warm him up to the idea?
When I asked him to join Instagram, he very coolly said: "Haan, mai aa jata hu." He was excited to join but he wants to share a lot about me and my brother. We keep telling him to post about himself too.
Do you take advice from him? Has he ever told you to not do a film because he didn't like it?
Never, because he understands the value of being offered a film. He has deep regard for the film industry. It has given him so much. Seeing the way he values it, I find it very difficult to say no to a film. He tells me he is very proud of me which is very encouraging.
These days' actors are not skeptical for asking for work. Have you ever approached a director for work?
I kind of did it for Haider. When I found out that Vishal Sir (Vishal Bhardwaj) was making it, I messaged him and also asked my manager to fix up a meeting with him. We met and then he wanted to audition me. I auditioned and that's how landed the part. I am totally open to approaching a director for work. Why not?
After back to back hits, your career saw a sudden dip. Was it a bad phase in your life?
I think a couple of them were blockbusters. I think that string of films (Aashiqui 2, ABCD 2, Half Girlfriend), set the bar so high that everything that followed just seemed not enough. It's not a good idea to constantly compare the films I am doing now with my previous work. Each film should be taken for what it is. I decide films based on what I think is good content. Sometimes, the audience tends to differ. Ultimately, it's all in their hands. If they don't connect with your film, you have to accept it.
Was it a lot of pressure to bounce back as soon as possible?
No, not really. I am grateful to be a part of films. Period. I have great movies coming out. I am excited and nervous like I am before every release. I want to be remembered for my work and I am working hard towards it. Box office is important, sure, but it's not the be all and end all.
BOLLYWOOD NEWS
Catch us for latest Bollywood News, New Bollywood Movies update, Box office collection, New Movies Release , Bollywood News Hindi, Entertainment News, Bollywood News Today & upcoming movies 2020 and stay updated with latest hindi movies only on Bollywood Hungama.